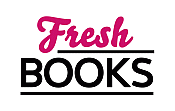 Spring for these books in March
Melissa McClone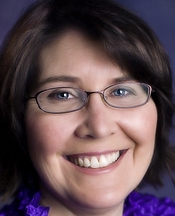 Blogging at Fresh Fiction
Melissa McClone | Decoration-What are your favorite decorations? How do you decorate?
November 25, 2013
I go all out decorating. Decking the halls, so to speak, usually takes me a day or two, not counting decorating the tree. I used Read More...
Melissa McClone has published over twenty-five novels with Harlequin and been nominated for Romance Writers of America's RITA award. She's also published with Tule Publishing Group. When she isn't writing, she's usually driving her minivan to/from her children's swim and soccer practices, 4-H meetings and dog shows. She also supports deployed service members by sending care packages and fosters cats through a local non-kill rescue shelter. She lives in the Pacific Northwest with her husband, three school-aged children, two spoiled Norwegian Elkhounds and cats who think they rule the house.
Log In to see more information about Melissa McClone
Log in or register now!
Series
Larksville Legacy | Copper Mountain Rodeo | Copper Mountain Christmas | Love at the Chocolate Shop | Billionaires of Silicon Forest | Keeper at Heart Romance | Berry Lake Cupcake Posse | Silver Falls
Books:
The Last Cottage on Pinewood Lane, December 2022
e-Book
Cowboys Forever, October 2022
e-Book
A Cup of Autumn, September 2022
Silver Falls #3
Paperback / e-Book
Kittens & Kisses, June 2022
Berry Lake Cupcake Posse #3
e-Book
A Sweet Escape, February 2022
e-Book
A Keepsake Christmas: A Sweet Christmas Anthology, November 2021
e-Book
The Billionaires of Silicon Forest, November 2021
Books 1-3
e-Book
The Billionaires of Silicon Forest Prequels, November 2021
Books 1-3
e-Book
The Kiss Catcher, September 2021
The Billionaires of Silicon Forest #5
e-Book
A Slice of Summer, August 2021
Silver Falls #2
Paperback / e-Book
The Game Changer, August 2021
The Billionaires of Silicon Forest #6
e-Book
The Gold Digger, August 2021
Billionaires of Silicon Forest #4
e-Book
The Indigo Bay Sweet Romance Collection, June 2021
e-Book / audiobook
Tiaras & Teacups, May 2021
Berry Lake Cupcake Posse #2
Paperback / e-Book
The Parker Family Trilogy, February 2021
e-Book
Cupcakes & Crumbs, November 2020
Berry Lake Cupcake Posse #1
Paperback / e-Book
Sweet Yuletide, October 2020
Indigo Bay Second Chance Romance #4
Paperback
The Groom, April 2020
Keeper at Heart Romance #1
e-Book
The Deal Breaker, March 2020
The Billionaires of Silicon Forest #3
e-Book
Quinn Valley Ranch Two Book Set, January 2020
Paperback / e-Book
The Wish Maker, December 2019
The Billionaires of Silicon Forest #2
e-Book
The Wife Finder, November 2019
Billionaires of Silicon Forest #1
Paperback / e-Book
The Proper Princess, August 2019
Her Royal Duty #3
Paperback / e-Book
The Not-So-Perfect Princess, July 2019
Her Royal Duty #2
Paperback
Summer Serenade, July 2019
Quinn Valley Ranch #19
Paperback / e-Book
The Reluctant Princess, May 2019
Her Royal Duty #1
Paperback / e-Book
Sweet Do-Over, May 2019
Indigo Bay Second Chance Romance #2
Paperback / e-Book
Carter's Cowgirl, January 2019
Quinn Valley Ranch #8
Paperback / e-Book
Carter's Cowgirl, January 2019
Quinn Valley Ranch #8
Paperback / e-Book
Her Christmas Secret, December 2018
Mountain Rescue Romance #2
e-Book
Her Christmas Kiss, December 2018
Mountain Rescue Romance #3
Hardcover / e-Book
His Second Chance, December 2018
Mountain Rescue Romance #4
Paperback / e-Book
His Christmas Family, December 2018
Mountain Rescue Romance #5
Paperback / e-Book
Her Christmas Secret, November 2018
Mountain Rescue Romance #2
Paperback / e-Book
His Christmas Wish, November 2018
Mountain Rescue Romance #1
Paperback / e-Book
The Christmas Window, October 2018
Silver Falls #1
Paperback / e-Book
Jenny, July 2018
Beach Brides #5
Paperback / e-Book
Sweet Beginnings, May 2018
Indigo Bay Sweet Romance Series #8
Paperback / e-Book
Sweet Holiday Wishes, November 2017
Indigo Bay Sweet Romance
Hardcover / e-Book
The Chocolate Touch, May 2017
Love at the Chocolate Shop #8
e-Book
The Valentine Quest, February 2017
Love at the Chocolate Shop #5
e-Book
A Thankful Heart, November 2016
Love at the Chocolate Shop #2
Paperback
Christmas at the Castle, October 2016
The Ever After #3
Paperback / e-Book
A Montana Born Christmas, November 2015
e-Book
A Christmas Homecoming, November 2015
Bar V5 Ranch #5
e-Book
Picture Perfect Love: A June Wedding Story, June 2015
e-Book / audiobook
Picture Perfect Love, June 2015
A Year of Weddings Novella #7
e-Book
The Cinderella Princess, April 2015
(Ever After #2
Paperback / e-Book
Christmas in Montana, December 2014
Paperback
Mistletoe Wedding, October 2014
e-Book
Kiss Me, Cowboy, September 2014
Bar V5 Ranch #3
e-Book
The Honeymoon Prize, July 2014
Ever After #1
Paperback / e-Book
Mistletoe Magic, December 2013
Bar V5 Ranch #2
e-Book
A Copper Mountain Christmas, December 2013
e-Book
Home for Christmas, November 2013
The Bar V5 Ranch #1
e-Book
Home for Christmas, November 2013
Copper Mountain Novella
e-Book
Winning Back His Wife, February 2013
#4370
Paperback / e-Book
A Little Bit of Holiday Magic, November 2012
e-Book
His Larkville Cinderella, November 2012
Larksville Legacy #3
Paperback / e-Book
Firefighter Under the Mistletoe, November 2011
e-Book
Not-So-Perfect Princess, July 2011
Paperback / e-Book
Expecting Royal Twins!, February 2011
Babies and Brides
Paperback / e-Book
Christmas Magic On the Mountain, November 2010
e-Book
Memo: The Billionaire's Proposal (Harlequin Romance), September 2009
Mass Market Paperback
Dream Date With The Millionaire, June 2009
Blind Date Brides
Mass Market Paperback
Rescued By The Magic Of Christmas, November 2008
Mass Market Paperback
SOS Marry Me!, June 2008
The Wedding Planners
Paperback
Win, Lose...Or Wed!, December 2007
Paperback
Marriage for Baby, April 2007
Paperback
Plain Jane's Prince Charming, November 2006
Paperback
Blueprint for a Family, April 2005
Paperback