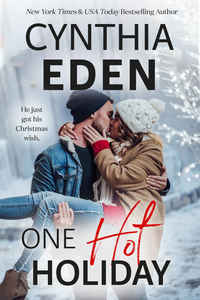 Hocus Pocus Publishing, Inc.
November 2019
On Sale: November 19, 2019
ISBN: 1942840713
EAN: 2940161130964
Kindle: B07WPLTYWT
e-Book
Add to Wish List

She's running for her life. He's the safe haven she never expected to find. The holiday season is about to get HOT.

Hiding out for the holiday season in the heart of the South? Not something that Haley Quick ever expected to have on her to-do list but then…she never expected her ex to want her dead, either. Turns out, life is full of surprises. Time to deal. Haley has ditched New York for a crazy little dot on the map known as Point Hope, Alabama. It's a town gone extra crazy for the holidays, and Haley is sticking out like a sore thumb with her very much Grinch-self.

But enter sexy sheriff Spencer Lane…Tall, muscled, and made with an extra dose of sex appeal, he is exactly the kind of man that Haley should be avoiding. He's charming, he looks way too good in a Santa hat, and, oh, yes, he's her new landlord. The hits just keep coming. She can't afford to let Spencer learn all of her secrets, a tough job since she is living with the man. No sex, though. It's purely a business relationship. Except…the holidays in the South sure do get HOT. Or maybe that's just sexy Spencer. Usually, Haley falls for the bad guy. It's the whole reason she's running for her life. She can't help but wonder…What would it be like to fall for a man like Spencer?

He just got his Christmas wish.

Sheriff Spencer Lane can't believe his luck. The most beautiful, fascinating woman he's ever seen has just dropped into his life like a gift from, well, the big guy in red. Only the problem is that Haley seems to think Spencer is some by-the-book, nice guy. Probably because of the badge. And if she wants him to be the hero, that's a role that he's happy to play for her. But the truth is, Spencer has plenty of darkness inside, too. An ex Navy SEAL, he knows how to get sh—um, stuff done. He also knows how to be very, very naughty.

When danger threatens his Haley, all bets are off. No one is going to hurt her. No one is going to threaten her. Not in his town. Not on his watch. The nice guy will show Haley just how bad he can be.

Fake snow, a parade of wild elves, and a stalker ex don't make for the merriest of times, but in Point Hope, anything can happen—and it usually does. Ready for a steamy story that will get you in the ho-ho-ho spirit? Settle back, curl up with Spencer, and have yourself a jolly old time.
Start Reading ONE HOT HOLIDAY Now

Our Past Week of Fresh Picks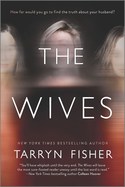 THE WIVES
by Tarryn Fisher
Featured as Fresh Pick on January 18, 2020
New York Times bestselling author Tarryn Fisher delivers a pulse-pounding, fast-paced suspense novel that will leave you breathless. A thriller you won&rsquo Read More »

A gasping tale between a woman, her husband, and his two other wives!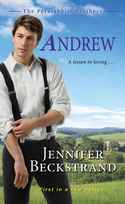 ANDREW
by Jennifer Beckstrand
Featured as Fresh Pick on January 17, 2020
Andrew, Abraham, and Austin Petersheim's family business has earned them the nickname The Peanut Butter Brothers. But if their matchmaking younger siblings have their Read More »

A thoughtful and entertaining romance with two very naughty little boys!
A LONGER FALL
by Charlaine Harris
Featured as Fresh Pick on January 16, 2020
#1 New York Times bestselling author Charlaine Harris returns with the second of the Gunnie Rose series, in which Lizbeth is hired onto a new Read More »

Splendid combination of multiple genres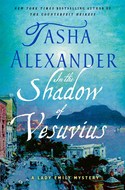 IN THE SHADOW OF VESUVIUS
by Tasha Alexander
Featured as Fresh Pick on January 15, 2020
In this new installment in Tasha Alexander's bestselling Victorian series, Lady Emily Hargreaves uncovers a mystery in the ancient city of Pompeii.Some corpses Read More »

Another case for Lady Emily - among the ruins of Pompeii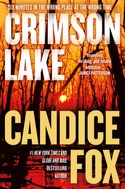 CRIMSON LAKE
by Candice Fox
Featured as Fresh Pick on January 14, 2020
#1 New York Times bestselling author Candice Fox's Crimson Lake is the first novel in a thrilling contemporary crime series set in Queensland, Australia Read More »

Can they discover the truth?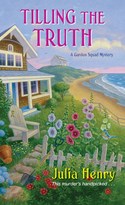 TILLING THE TRUTH
by Julia Henry
Featured as Fresh Pick on January 13, 2020
It's August in Goosebush, Massachusetts, and go-getter retiree Lilly Jayne and her youthful senior pals show no sign of slowing down during Read More »

A nosy small town, committee work and double dealings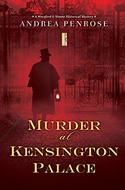 MURDER AT KENSINGTON PALACE
by Andrea Penrose
Featured as Fresh Pick on January 12, 2020
Wrexford and Sloane must unravel secrets within secrets--including a few that entangle their own hearts--when they reunite to solve a string of shocking Read More »

Scientific endeavours in the Regency days are the background to murder most foul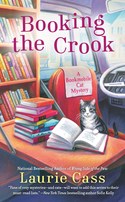 BOOKING THE CROOK
by Laurie Cass
Featured as Fresh Pick on January 11, 2020
It\'s all paws on deck as a librarian and her rescue cat track down a killer in the newest book in the national bestselling Read More »

Michigan in January - snow brings problems for the library bookmobile