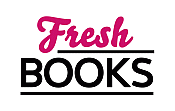 Your August adventures in reading
"A deliciously layered Christmas treat for romance fans!"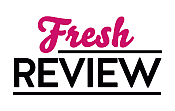 Reviewed by Miranda Owen
Posted November 25, 2019

Romance Erotica Sensual | Romance Holiday | Romance Suspense
ONE HOT HOLIDAY by Cynthia Eden is connected to her "Wilde Ways" series because the hero is a friend of Eric Wilde, and he ends up calling in Wilde Securities. This story is like if Cynthia Eden whipped up a Hallmark-style Christmas romance. The hero is a dreamy sheriff hottie and there is plenty of small-town holiday charm, but there is also death and danger lurking around every corner. Haley Quick is a woman on the run when she meets her new landlord, and town sheriff, Spencer Lane. The chemistry is off the charts when these two meet, but Haley has weightier things to think about than romance.
The little town of Point Hope, Alabama seems like the perfect place for Haley to seek refuge from her ex. Most people have at least one bad break-up in their past, but in Haley's case she's running from some criminal bigshot. Cynthia Eden gives Haley a raw vulnerability that, combined with the woman on the run storyline, made me think of early Harley Quinn graphic novels. As expected for a Cynthia Eden novel, she pulls out a few red herrings and the heroine is thrown off center. Spencer is the epitome of safe and sexy but everybody else in this story is a wildcard and there are several moving parts to this story. ONE HOT HOLIDAY was loads of fun for me to read, with the right amount of cozy goodness and sensual wow, and thrills to add a little adrenaline to the cocktail.
ONE HOT HOLIDAY is a deliciously layered Christmas treat for romance fans. If you want a holiday romance with a dangerous edge and dose of alpha sexiness – ONE HOT HOLIDAY might be for you. In addition to the number of obvious, and perhaps not so obvious bad guys, there are a ridiculous number of hunks in ONE HOT HOLIDAY – Spencer's bestie and town deputy Titus, sassy and sexy Wilde agent Linc Dalton, and the ever elusive and tempting Ghost. I love Blair Kincaid as a representative of kickass female characters. I'm not sure which supporting character intrigues me more. I can't wait to read Cynthia Eden's next book!
SUMMARY
She's running for her life. He's the safe haven she never expected to find. The holiday season is about to get HOT.

Hiding out for the holiday season in the heart of the South? Not something that Haley Quick ever expected to have on her to-do list but then…she never expected her ex to want her dead, either. Turns out, life is full of surprises. Time to deal. Haley has ditched New York for a crazy little dot on the map known as Point Hope, Alabama. It's a town gone extra crazy for the holidays, and Haley is sticking out like a sore thumb with her very much Grinch-self.

But enter sexy sheriff Spencer Lane…Tall, muscled, and made with an extra dose of sex appeal, he is exactly the kind of man that Haley should be avoiding. He's charming, he looks way too good in a Santa hat, and, oh, yes, he's her new landlord. The hits just keep coming. She can't afford to let Spencer learn all of her secrets, a tough job since she is living with the man. No sex, though. It's purely a business relationship. Except…the holidays in the South sure do get HOT. Or maybe that's just sexy Spencer. Usually, Haley falls for the bad guy. It's the whole reason she's running for her life. She can't help but wonder…What would it be like to fall for a man like Spencer?

He just got his Christmas wish.

Sheriff Spencer Lane can't believe his luck. The most beautiful, fascinating woman he's ever seen has just dropped into his life like a gift from, well, the big guy in red. Only the problem is that Haley seems to think Spencer is some by-the-book, nice guy. Probably because of the badge. And if she wants him to be the hero, that's a role that he's happy to play for her. But the truth is, Spencer has plenty of darkness inside, too. An ex Navy SEAL, he knows how to get sh—um, stuff done. He also knows how to be very, very naughty.

When danger threatens his Haley, all bets are off. No one is going to hurt her. No one is going to threaten her. Not in his town. Not on his watch. The nice guy will show Haley just how bad he can be.

Fake snow, a parade of wild elves, and a stalker ex don't make for the merriest of times, but in Point Hope, anything can happen—and it usually does. Ready for a steamy story that will get you in the ho-ho-ho spirit? Settle back, curl up with Spencer, and have yourself a jolly old time.
---
What do you think about this review?
Comments
1 comment posted.
Re: A deliciously layered Christmas treat for romance fans!

This sounds right up my alley! What a great review. Thank
you!
(Kathleen Bylsma 11:48am December 11)
Registered users may leave comments.
Log in or register now!