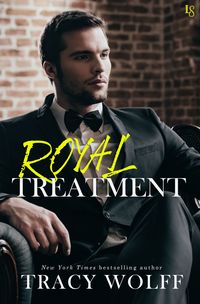 His Royal Hotness #2
Loveswept
May 2018
On Sale: April 24, 2018
Featuring: Lola Barnes; Garrett
304 pages
ISBN: 1101884894
EAN: 9781101884898
Kindle: B07287QDC3
e-Book
Add to Wish List

What's a crown prince to do with time on his hands? Or better yet, who? It's Prince Garrett's turn to find love in this mouthwatering standalone novel from the New York Times bestselling author of Royal Pain.
Once upon a time I was being groomed to sit on the throne of Wildemar. Now I'm lucky they let me into the palace through the front door. After I was kidnapped and tortured by extremists, my reward upon my release is that nobody trusts me enough to let me be king. And since my twin brother, Kian, has assumed all my responsibilities, I figure why not take over as the black sheep?
But after breaking things off with my betrothed—we never had much chemistry, anyway—and giving the jetsetting playboy lifestyle a try, I'm starting to wonder if I'm cut out for this s***. Then I meet Lola Barnes, a drop-dead gorgeous entrepreneur from the States who's as refreshing as she is feisty.
It's supposed to be a one-night-stand—until the press catches wind of my "new American sweetheart." Trouble is, Lola's no sweetheart. But the more I see our names together in the headlines, the more I find myself craving another taste. . . .
Start Reading ROYAL TREATMENT Now

His Royal Hotness

Our Past Week of Fresh Picks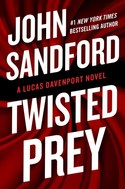 TWISTED PREY
by John Sandford
Featured as Fresh Pick on August 19, 2018
Lucas Davenport had crossed paths with her before. A rich psychopath, Taryn Grant had run successfully for the U.S. Senate, where Lucas had predicted Read More »

A get-them thriller spotlighting political corruption!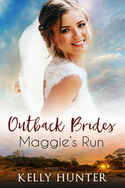 MAGGIE'S RUN
by Kelly Hunter
Featured as Fresh Pick on August 18, 2018
Maggie Walker has never called Wirra Station home. Orphaned as a child, she spent more time at boarding school, and then working in the city Read More »

Can they overcome their past to find love and each other?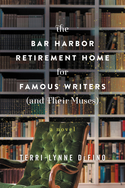 THE BAR HARBOR RETIREMENT HOME FOR FAMOUS WRITERS (AND THEIR MUSES)
by Terri-Lynne DeFino
Featured as Fresh Pick on August 17, 2018
A whimsical, moving novel about a retirement home for literary legends who spar, conjure up new stories, and almost magically change the lives of the Read More »

Even retired authors can change lives, when inspired...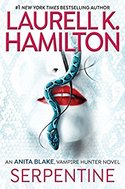 SERPENTINE
by Laurell K. Hamilton
Featured as Fresh Pick on August 16, 2018
Vampire hunter Anita Blake has managed to overcome everything she faces. But this time there's a monster that even she doesn't know how Read More »

The same storyline with a bit of the old action

A destination wedding Anita Blake-style - with snakes, sex, and sociopaths!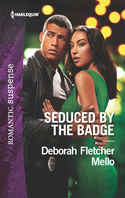 SEDUCED BY THE BADGE
by Deborah Fletcher Mello
Featured as Fresh Pick on August 15, 2018
Chicago detective Armstrong Black follows the rules—his rules. When he's assigned to partner with an Atlanta detective who's hell-bent on bringing Read More »

A Chicago cop meets his match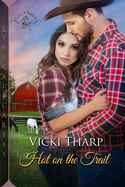 HOT ON THE TRAIL
by Vicki Tharp
Featured as Fresh Pick on August 14, 2018
The stunning beauty and quiet majesty of the Wyoming wilderness can heal your soul. But one woman will discover that her heart is fair game Read More »

Return to the Lazy S Ranch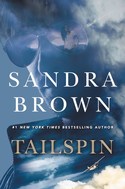 TAILSPIN
by Sandra Brown
Featured as Fresh Pick on August 13, 2018
#1 New York Times bestselling author Sandra Brown returns with a potent fusion of tantalizing suspense and romance, in a thriller about a reckless pilot Read More »

Like the finest wine, Sandra Brown only gets better, and better, and better with time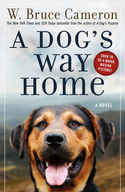 A DOG'S WAY HOME
by W. Bruce Cameron
Featured as Fresh Pick on August 12, 2018
SOON TO BE A MAJOR MOTION PICTURE! From W. Bruce Cameron, the author of the #1 New York Times and USA Today bestselling novel A Read More »

COMPELLING TALE OF LOVE AND LOYALTY WILL WARM YOUR HEART