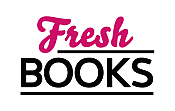 Curl up with a great March read!
Jennifer Ashley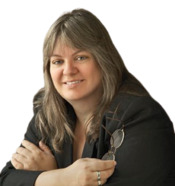 Blogging at Fresh Fiction
Jennifer Ashley | Unusual Heroes: Who Do You Love?
April 29, 2009
As most readers know by now, my May 2009 release, The Madness of Lord Ian Read More...
Pseudonym: Ashley Gardner.
Pseudonym: Allyson James.
Pseudonym: Laurien Gardner.

Jennifer Ashley has lived and traveled all over Europe and Asia, once sailing from San Francisco to Japan in a cargo ship. She has now settled with her husband and cat in the sunny southwest to work hard on her next books and drink gallons of gourmet iced tea.
Her books have won the Golden Quill and RT Reviewers Choice awards and RWA's RITA award.
Interviews for Jennifer Ashley
Jennifer Ashley | Her Favorite Heroes, Victorian Mysteries, and Her Sexy Shifters
White Tiger
May 21, 2016
Series
Immortals | Shifters Unbound | Highland Pleasures | Riding Hard | Nvengaria | Below Stairs
Books:
Death in Kew Gardens, June 2019
Below Stairs #3
Trade Size
The Devilish Lord Will, January 2019
Mackenzies #10
e-Book
A Shifter Christmas Carol, December 2018
Shifters Unbound
e-Book
'Tis the Season, October 2018
e-Book
Ross, August 2018
Riding Hard #5
Paperback
Scandal Above Stairs, July 2018
Below Stairs #2
Trade Size
Tiger Striped, June 2018
Shifters Unbound #8.5
Paperback
Midnight Wolf, May 2018
Shifters Unbound #11
Mass Market Paperback
Death Below Stairs, January 2018
Below Stairs #1
Trade Size
Alec Mackenzie's Art of Seduction, November 2017
Mackenzies #9
e-Book
Snowbound in Starlight Bend, October 2017
Riding Hard Novella
Hardcover
Red Wolf, May 2017
Shifters Unbound #10
Paperback
Guardian's Mate, September 2016
Shifters Unbound #9
Paperback
Wild Things, April 2016
Shifters Unbound #7.75
e-Book
White Tiger, April 2016
Shifters Unbound #8
Mass Market Paperback
Wild Things, March 2016
Shifters Unbound #7.75
e-Book
A Soupcon of Poison, December 2015
Below Stairs #.5
e-Book
A Mackenzie Clan Gathering, November 2015
HIghland Pleasures #7.5
e-Book
The Stolen Mackenzie Bride, October 2015
Mackenzies #8
Paperback
Carter, September 2015
Riding Hard #3
Paperback
Bad Wolf, July 2015
Shifters Unbound #7.5
Paperback
Lion Eyes, July 2015
Shifters Unbound #7.25
Paperback
Dark and Damaged, June 2015
e-Book
Grant, May 2015
Riding Hard #2
Paperback
Mate Bond, April 2015
Shifters Unbound #7
Paperback
Adam, March 2015
Riding Hard #1
e-Book
Bear Attraction, February 2015
Shifters Unbound #6.5
e-Book
A Dozen Rakes, Renegades and Rogues, Oh My!, February 2015
e-Book
Cowboys Last All Night, January 2015
e-Book
Rules for a Proper Governess, October 2014
Mackenzies #7
Paperback
Scandal and the Duchess, September 2014
Mackenzies Series #2
e-Book
Perfect Mate, June 2014
Shifters Unbound #4.25
e-Book
Wild Wolf, April 2014
Shifters Unbound #6
Paperback
Feral Heat, March 2014
Shifters Unbound #5.5
e-Book
The Wicked Deeds of Daniel Mackenzie, October 2013
Highland Pleasures #6
Paperback
Dark and Dangerous: Six-in-One Hot Paranormal Romances, October 2013
e-Book
The Untamed Mackenzie, August 2013
Highland Pleasures #5.5
e-Book
Tiger Magic, June 2013
Shifters Unbound #5
Mass Market Paperback
Lone Wolf, April 2013
Shifters Unbound #4.5
e-Book
Unbound, March 2013
Paperback
The Seduction of Elliot McBride, January 2013
Highland Pleasures #5
Paperback
A Mackenzie Family Christmas: The Perfect Gift, December 2012
Mackenzies #4.5
Paperback
Mate Claimed, October 2012
Shifters Unbound #4
Paperback
Hard Mated, August 2012
Shifters Unbound #3.5
e-Book
The Duke's Perfect Wife, April 2012
Mackenzies #4
Mass Market Paperback
Wild Cat, January 2012
Shifters Unbound #3
Paperback
Bodyguard, November 2011
Shifters Unbound #2.5
e-Book
The Madness Of Lord Ian Mackenzie, August 2011
Highland Pleasures #1
Paperback (reprint)
The Many Sins Of Lord Cameron, August 2011
Highland Pleasures #3
Paperback
Pride Mates, July 2011
Shifters Unbound #1
Paperback (reprint)
Shifter Made, May 2011
Shifters Unbound Prequel
e-Book
Primal Bonds, March 2011
Shifters Unbound #2
Mass Market Paperback
Lady Isabella's Scandalous Marriage, July 2010
Highland Pleasures #2
Mass Market Paperback
Pride Mates, February 2010
Shifters Unbound #1
Mass Market Paperback
The Mammoth Book Of Irish Romance, February 2010
Paperback
The Mammoth Book Of Vampire Romance 2, November 2009
Paperback
A Christmas Ball, October 2009
Mass Market Paperback
The Madness Of Lord Ian Mackenzie, May 2009
Highland Pleasures #1
Mass Market Paperback
Immortals: The Reckoning, March 2009
Immortals #8
Paperback
Immortals: The Redeeming, September 2008
Immortals #5
Mass Market Paperback
Highlander Ever After, April 2008
Nvengarian #3
Paperback
The Queen's Handmaiden, October 2007
Trade Size
Immortals: The Gathering, September 2007
Immortals #4
Paperback
Immortals: The Calling, May 2007
Immortals #1
Paperback
The Mad, Bad Duke, December 2006
Nvengaria #2
Paperback
Just One Sip, October 2006
Paperback
Penelope and Prince Charming, April 2006
Nvengaria #1
Paperback
Christmas Cards from the Edge, October 2005
Paperback
Confessions Of A Lingerie Addict, June 2005
Paperback
The Care & Feeding of Pirates, February 2005
Regency Pirates
Paperback
The Pirate Hunter, May 2004
Regency Pirates
Paperback
The Pirate Next Door, October 2003
Regency Pirates
Paperback
Perils of the Heart, November 2002
Paperback