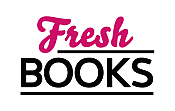 April showers = Book Reading time!
Kat Martin

Photo Credit: Juan Carlo / Ventura Star

Blogging at Fresh Fiction
Kat Martin | Rugged Heroes
May 6, 2013
Of all the questions I'm asked, one of the easiest to answer is "How do you come up with your rugged heroes?" First let Read More...
Kat Martin | Holiday Traditions
December 19, 2012
What makes a Holiday tradition? Itís what families pass down to their children over the decades, even over the centuries. By necessity, oftentimes in Read More...
Kat Martin | Vacationing at sea ... exhilarating or exhausting?
August 14, 2012
Next year I'm planning to take a cruise.† I've only done it twice before--both times on Carnival, fun because both were readers Read More...
Kat Martin | All time favorite movies?
March 9, 2012
Since Academy Awards Night is one of my favorite evenings, I thought it might be fun to talk movies.† Old favorites, new favorites, worst picks Read More...
Kat Martin | Is On-line Dating Destroying Romance?
January 4, 2012
Back when I was first dating, men and women talked, went to dinner, went to a show.† We took our time getting to know each Read More...
Kat Martin | Is There a Trick to Getting published?
October 17, 2011
Unfortunately, the biggest trick is finishing the book! This year marks the release of my 50th novel (or more, depending on how you count them Read More...
Kat Martin | An Old-fashioned Bodice Ripper
July 12, 2011
Twenty five years ago I started my first novel, MAGNIFICENT PASSAGE, a sexy western romance Read More...
Kat Martin | My Motherís Dream
April 9, 2011
My mother dreamed of being a writer.† When I was a girl, she talked about it often.† In high school, Tulare Union in the San Read More...
Kat Martin | Hitting The New York Times Bestseller List
March 1, 2011
Twenty five years ago when I first started writing, my goal was to become a successful author.† I wanted to be able to quit my Read More...
Kat Martin | The Challenges and Rewards of Writing Trilogies
January 3, 2011
Now that Iíve started writing trilogies, Iíve found them both challenging and rewarding.† When the idea came to me for Read More...
Kat Martin | Why I Write
November 15, 2010
Some stories just wonít get out of your head until you write them down. Thatís what happened to me with Read More...
Kat Martin | Covers: Bain or Blessing
September 27, 2010
The cover of a novel is the single most important ingredient in the success or failure of a book. This is not something authors want Read More...
Kat Martin | Trilogies: Readers love books that have a connection!
August 16, 2010
Until fairly recently, I didnít write trilogies. Mostly because I had to think up three stories all at once. Itís far easier to Read More...
Kat Martin | A bride trilogy, yes ... "Cinderalla stories", no ..
April 23, 2010
Brides Trilogy (1 & 2) Read More...
Kat Martin | Trapped in the Past
January 7, 2009
Trapped in the past for nearly two years, I have written four historicals in a row! I much prefer to mix in Contemporary Romantic Suspense Read More...
New York Times bestselling author Kat Martin is a graduate of the University of California at Santa Barbara where she studied Anthropology and History. Currently residing with her Western-author husband, Larry Jay Martin, in Missoula, Montana, Kat has written over fifty bestselling novels, including Historical, Romantic Suspense, Contemporary and Paranormal. Over twelve million copies of her books are in print and her novels have been published in twenty foreign countries. Among her many awards, Kat has won the prestigious RT Book Review Magazine Career Achievement Award.
Books:
Against the Wild, June 2014
The Brodies
Mass Market Paperback
Desert Heat, February 2014
Sinclair Sisters
Mass Market Paperback (reprint)
Against the Mark, September 2013
Raines of Wind Canyon #9
Paperback
Against The Edge, May 2013
Raines of Wind Canyon #8
Paperback
The Secret, February 2013
Mass Market Paperback (reprint)
Against The Odds, December 2012
Raines of Wind Canyon #7
Paperback
Deep Blue, September 2012
Sinclair Sisters Trilogy
Paperback (reprint)
Against the Sun, June 2012
Raines of Wind Canyon #6
Paperback
Against The Night, March 2012
Raines of Wind Canyon #5
Paperback
Hot Rain, January 2012
Paperback (reprint)
Against The Storm, November 2011
Raines of Wind Canyon #4
Paperback
Magnificent Passage, July 2011
Paperback (reprint)
A Song For My Mother, April 2011
Paperback
Against the Law, March 2011
Raines of WInd Canyon #3
Paperback
Against The Fire, February 2011
Raines of Wind Canyon #2
Paperback
Against The Wind, January 2011
Raines of Wind Canyon #1
Paperback
The Handmaiden's Necklace, November 2010
Paperback (reprint)
The Christmas Clock, October 2010
Paperback (reprint)
The Devil's Necklace, October 2010
Paperback (reprint)
The Bride's Necklace, September 2010
Paperback (reprint)
Rule's Bride, May 2010
Bride Trilogy #3
Paperback
Reese's Bride, January 2010
Bride Trilogy #2
Mass Market Paperback
The Christmas Clock, October 2009
Hardcover
Royal's Bride, September 2009
Bride Trilogy #1
Mass Market Paperback
Heart Of Courage, January 2009
Heart Trilogy #3
Mass Market Paperback
Season Of Strangers, June 2008
Mass Market Paperback
Heart of Fire, January 2008
Heat Trilogy #2
Mass Market Paperback
The Summit, July 2007
Mass Market Paperback
Heart Of Honor, January 2007
Heart Trilogy #1
Paperback
Scent of Roses, June 2006
Paperback
The Handmaiden's Necklace, January 2006
Bride's Necklace trilogy #3
Paperback
The Devil's Necklace, August 2005
Bride's Necklace trilogy #2
Paperback
Deep Blue, April 2005
The Sinclair Sister's Trilogy
Paperback
The Bride's Necklace, January 2005
Bride's Necklace trilogy #1
Paperback
Creole Fires, September 2004
Trask Family Series
Paperback (reprint)
Savannah Heat, September 2004
Trask Family Series
Paperback (reprint)
Natchez Flame, September 2004
Trask Family Series
Paperback (reprint)
Desert Heat, April 2004
The Sinclair Sister's Trilogy
Paperback
Silk and Steel, January 2004
Paperback (reprint)
Midnight Sun, May 2003
The Sinclair Sister's Trilogy
Paperback
Secret Ways, March 2003
Paperback
Fanning the Flame, August 2002
Paperback
Hot Rain, May 2002
Paperback
Fire Inside, January 2002
Paperback (reprint)
Heartless, May 2001
Paperback
The Secret, March 2001
Paperback
Five Golden Rings, October 2000
Paperback
Perfect Sin, September 2000
Hardcover
The Dream, March 2000
Hardcover
Silk And Steel, January 2000
Mass Market Paperback
The Silent Rose, August 1999
Paperback
Night Secrets, May 1999
Mass Market Paperback
Wicked Promise, October 1998
Mass Market Paperback
Dangerous Passions, February 1998
Mass Market Paperback
'Tis The Season, November 1997
Paperback
Nothing But Velvet, July 1997
Mass Market Paperback
Innocence Undone, January 1997
Mass Market Paperback
Midnight Rider, March 1996
Mass Market Paperback
Devil's Prize, June 1995
Mass Market Paperback
Bold Angel, September 1994
Mass Market Paperback
Sweet Vengeance, September 1993
Paperback
Gypsy Lord, September 1992
Paperback

Videos