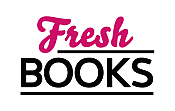 No fooling, it's April books!
Yona Zeldis McDonough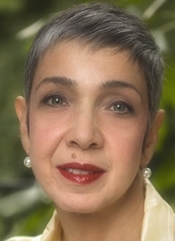 Blogging at Fresh Fiction
Yona Zeldis McDonough | Let Her Eat Cake
January 9, 2015
Choosing the professions of my characters is always a lot of fun. I try to pick something I am interested in, so I can write Read More...
Yona Zeldis McDonough is the author of seven novels; her most recent, The House on Primrose Pond, came out from New American Library in February, 2016. In addition, she is the editor of the essay collections The Barbie Chronicles: A Living Doll Turns Forty and All the Available Light: A Marilyn Monroe Reader. Her short fiction, articles and essays have been published in anthologies as well as in numerous national magazines and newspapers. She is also the award-winning author of twenty-seven books for children, including the highly acclaimed chapter books, The Doll Shop Downstairs and The Cats in the Doll Shop. Yona lives in Brooklyn, New York with her husband, two children and two noisy Pomeranians.
Interviews for Yona Zeldis McDonough
Release Day -- For An Author
February 9, 2016
A Piece of Cake
January 12, 2016
Writing a Woman's Life | Small Goals, Big Results
The House on Primrose Pond
November 10, 2015
Portrait of a (Young) Lady
The House on Primrose Pond
October 13, 2015
Name Game
The House on Primrose Pond
September 8, 2015
Under Cover
The House on Primrose Pond
August 11, 2015
Yona Zeldis McDonough on Writing a Woman's Life
The House on Primrose Pond
July 14, 2015
Series
Books:
The House on Primrose Pond, February 2016
Paperback
You Were Meant For Me, October 2014
Paperback
Two Of A Kind, September 2013
Paperback
A Wedding in Great Neck, October 2012
Paperback
Breaking the Bank, September 2009
Paperback
In Dahlia's Wake, April 2005
Hardcover
The Four Temperaments, September 2002
Hardcover

Articles by Yona Zeldis McDonough
Meet Sonia Taitz
April 11, 2017
Meet Wendy Lee, author of THE ART OF CONFIDENCE
February 3, 2017
Meet Ella Joy Olsen, author of ROOT, PETAL, THORN
January 20, 2017
Meet Caroline Leavitt, author of CRUEL, BEAUTIFUL WORLD
January 13, 2017
Meet Barbara Claypole White, author of ECHOES OF FAMILY
January 5, 2017
Meet Holly Robinson, author of FOLLY COVE
January 4, 2017
A conversation with Julie Lawson Timmer
October 11, 2016
Meet Marybeth Mayhew Whalen
September 13, 2016
Meet Weina Dai Randel
The Empress of Bright Moon
August 9, 2016
An Interview with Caroline Angell
The Empress of Bright Moon
July 12, 2016