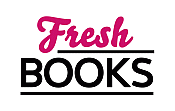 Hot, sizzling reads for July
Reviews
The Request
by David Bell
"The perfect mystery for your summer reading list!"
Posted July 2, 2020


Ryan is a loving dad to adorable baby Henry, and a husband to his smart and practical wife Amanda. He enjoys playing a game of basketball with friends and posting perfectly-filtered photos of his life and family to Instagram. He is a VP at a small PR Read more...



The Majesties
by Tiffany Tsao
"A somber whydunit"
Posted June 22, 2020


Estella Wirono had carefully curated the slideshow of pictures to display favorite memories from her Opa Irwan Sulinado's life as three hundred family members and close friends gathered to celebrate his eightieth birthday. Seat assignments were meticulously made to prevent any uncomfortable social situations from unfolding Read more...



Laura Mueller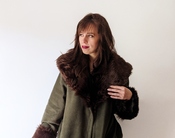 Growing up, my favorite summer vacation activity was curling up on the porch swing with a stack of books to escape into a magical other world. Doing so is still a favorite activity years later. As a Fresh Fiction reviewer, I'm excited to help you discover your next favorite page- turner and build your book collection!
Features & Posts
No posts found.
No comments posted.