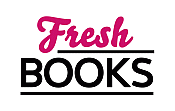 Sweet Reads in February
"An escapist thriller for fans of celebrity gossip"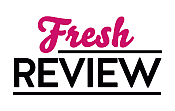 Reviewed by Laura Mueller
Posted May 5, 2022

A Land Rover is rushing down the causeway that separates an exclusive island from the mainland, its occupants in a race against the tide they know will ultimately be futile. But… what other choice did they have to try to save themselves? A Vanity Fair expose follows this grim vignette, diving deeply into a murder at the exclusive and soon to be A-lister favorite, Island Home club. What happened that has the world referring to Island Home's opening festivities as the murder of the decade? What does the staff know, and what are they hiding? Told from the staff's perspective, Ellery Lloyd's THE CLUB follows head of housekeeping, Jess, personal assistant, Nikki, head of membership, Annie, and co-owner, Adam, through this twisty thriller as secrets, lies, and the fierce desire to maintain a reputation collide.

Avid thriller fans will definitely find this premise alluring but may be frustrated that its execution doesn't land quite right. A secluded and exclusive place where members pay exorbitant amounts of money to go and do whatever they please with guaranteed privacy? This place is going to be chock-full of drugs, sex, and rock and roll, right? Not so much – there is more mention of dietary needs, sleep preferences, and early exercise routines than anything remotely salacious. None of the guests seem to be having any fun (of either the wholesome or hedonistic kind), and they are spending an inordinate amount of time socializing with the staff. The club's owner runs around raving like an obnoxious and crotchety grandpa, and most guests seem to genuinely hate him. Yet, the waiting list is over 100,000 people long? Something doesn't add up.

As a Reese Witherspoon book club pick, many will expect THE CLUB to be utopic on the surface with a sinister undercurrent brewing subtly under the surface. Unfortunately, THE CLUB does not match that same energy. Lloyd spends more time showing than telling and introduces a not short list of forgettable and generic celebrity guests that readers will struggle to differentiate between and remember. Before the story starts to pick up, the novel offers a fair bit of boring and seemingly unconnected background in its first third that could have been edited down. Use of the Vanity Fair piece effectively foreshadows the upcoming action but serves to be more confusing than tantalizing. However, readers that stick with this work will undoubtedly have their curiosity piqued in the last quarter of the novel, when unbeknownst to any of the guests, readers find out that something nefarious is going on at the club.

THE CLUB serves as a reckoning for celebrities behaving badly and a commentary on modern-day "me too" issues that don't read as gritty or triggering. Overall, this is a worthwhile easy read for those interested in seeing celebrity gossip and a murder mystery converge.
Learn more about The Club
SUMMARY
Envisioned as a luxurious home-away from-home for Very Important People, The Home Group is a collection of celebrity members clubs dotted across the globe, from London to Lisbon, Malibu to Manhattan, where the rich and famous can party hard and then crash out in its five-star suites, far from the prying eyes of fans and the media.
The most spectacular and exclusive of all is Island Home—a sprawling, closely-guarded complex of faux-rustic guest cabins, spas, bars and restaurants just off the English coast. To mark its opening, Home's mercurial CEO Ned Groom and his team have planned a glamorous three-day launch party, easily the most coveted A-list invite of the year.
But behind the scenes, tensions are at breaking point. Years behind schedule and vastly over budget, the project has stretched a long-serving and long-suffering team to their limits. There's Ned's trusted PA, who has over decades maneuvered her way from coat-check girl to Home's inner circle; Ned's younger brother, who has sacrificed his marriage and morals to be Ned's right-hand man; the Head of Membership keeping the world's most spoiled and jaded individuals entertained using any means necessary; the Head of Housekeeping, who plays silent witness to the guests' very worst excesses. All of them have something to hide – and that's before the beautiful people with their own ugly secrets even set foot on the island.
As tempers fray and behaviour worsens, as things get more sinister by the hour and the body count piles up, some of Island Home's members begin to wish they'd never RSVP'd at all.
Because at this club, if your name's on the list, you're not getting out . . .
---
What do you think about this review?
Comments
No comments posted.

Registered users may leave comments.
Log in or register now!