"A charming and mostly lighthearted cozy mystery"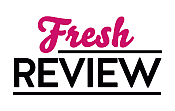 Reviewed by Laura Mueller
Posted January 21, 2022

Mystery Amateur Sleuth | Mystery Cozy | Thriller Domestic
A maid's mission at the Regency Grand Hotel is not just to clean up after the guests, but to return each and every hotel room to a state of perfection. It is this duty that the likely autistic Molly Gray takes on as both an honor and a calling in her role as a maid. Molly is not well-versed in interpreting jokes or nonverbal cues of any kind, and often grossly misreads social situations, which can land her in a bit of trouble. Usually, Molly's greatest problem is worrying about her tip-skimming manager, but one day, in an attempt to return Mr. Black and his wife's room to a state of perfection, she stumbles upon a very dead hotel guest. What follows in Nita Prose's THE MAID is Molly's simultaneous attempts to help a friend, solve a crime, and stay out of the line of fire herself.
The beauty of THE MAID is in watching Molly grow and adapt to and comprehend the weight of the intense social situations in which she finds herself time and time again. If you enjoy an easy, escapist novel that doesn't require too much attention to detail, you will delight in following Molly through the ups and downs of her work and solving the mysteries at the Regency Grand. Prose focuses this novel on tender-hearted family relationships, good winning out despite all odds, and the power that empathizing with an outsider has to change the course of another's life entirely. THE MAID will also become a feature movie starring Florence Pugh, so if you love to watch a novel come to life on screen, keep an eye out for details about when this will be released. The descriptive and grandiose imagery of the hotel itself and the action-stuffed plot lend themselves well to either a cheeky and lighthearted adaptation or a more intense, dramatic action thriller.
Although Molly is positioned as a quirky and socially-awkward young adult, the author portrays her very inconsistently. Some readers may be frustrated to observe that Molly's actions are very at odds with the wholesome and innocent portrayal the author strives to write. Furthermore, eagle-eyed readers will note that Prose inconsistently timed a particular key event throughout the work, unintentionally distracting from the story. On the whole, the plot is somewhat simplistic and predictable, and readers are not engaged to work alongside Molly to solve the mystery; rather, Prose doles out critical information to solve the case up until the very end. If you're looking for a fast-paced thriller with complex and shocking story arcs, this will not be your cup of tea.
If you're looking for a charming and mostly lighthearted read, Nita Prose's THE MAID provides a unique voice and perspective and makes for a fun winter read that will have you wondering how the opulent details will translate to the big screen.
Learn more about The Maid
SUMMARY
THE HOTLY-ANTICIPATED DEBUT, COMING JANUARY 2022
*Film rights snapped up by Universal, with Florence Pugh set to star as the title character*
I am your maid. I know so much about you. But when it comes down to it: what is it that you know about me?
Molly the Maid is all alone in the world. A nobody. She's used to being invisible in her job at the Regency Grand Hotel, plumping pillows and wiping away the grime, dust and secrets of the guests who pass through. She's just a lowly maid – why should anyone take notice?
But Molly is thrown into the spotlight when she discovers an infamous wealthy guest, Mr Black, very dead in his bed. This isn't a mess that can be easily cleaned up. And so Molly becomes embroiled in a hunt for the truth, learning who to trust as she navigates the dark underbelly of the Regency Grand Hotel.
Escapist, charming, with a heroine as endearing as she is unreliable, THE MAID is a truly original story about how people are a mystery like no other, and how the truth isn't always black and white – it's often found in the dirtier, grey areas in between…
---
What do you think about this review?
Comments
No comments posted.

Registered users may leave comments.
Log in or register now!