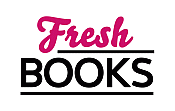 Sweet Reads in February
Leslie Meier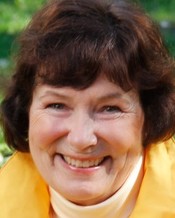 Leslie Meier is the acclaimed author of the Lucy Stone mysteries and has also written for Ellery Queen's Mystery Magazine. She lives on Cape Cod with her husband where she is currently at work on the next Lucy Stone mystery.
Log In to see more information about Leslie Meier
Log in or register now!
Series
Lucy Stone | Hannah Swensen | Jaine Austen
Books:
Mother of the Bride Murder, May 2023
Lucy Stone Mystery #29
Hardcover / e-Book
Easter Bonnet Murder, February 2023
Lucy Stone Series #28
Paperback / e-Book
Irish Coffee Murder, February 2023
Hardcover / e-Book
Halloween Party Murder, September 2022
Mass Market Paperback / e-Book
Easter Bonnet Murder, February 2022
A Lucy Stone Mystery #28
Hardcover / e-Book
Irish Parade Murder, February 2022
Lucy Stone Series #27
Mass Market Paperback / e-Book
Christmas Card Murder, November 2021
Mass Market Paperback / e-Book
Halloween Party Murder, September 2021
Hardcover / e-Book
Valentine Candy Murder, January 2021
Mass Market Paperback / e-Book
Irish Parade Murder, January 2021
Lucy Stone #27
Hardcover / e-Book
Christmas Card Murder, November 2020
Hardcover / e-Book
Gobble, Gobble Murder, September 2020
Trade Size / e-Book
Holiday Murder, September 2020
Mass Market Paperback / e-Book
Eggnog Murder, September 2020
Trade Size / e-Book
British Murder, March 2020
Lucy Stone #27
Paperback / e-Book
Invitation Only Murder, December 2019
Hardcover
Invitation Only Murder, November 2019
A Lucy Stone Mystery #26
Mass Market Paperback / e-Book
Christmas Sweets, November 2019
Trade Size / e-Book
'Tis the Season Murder, November 2019
Lucy Stone
Trade Size / e-Book
Christmas Cookie Murder, November 2019
Mass Market Paperback / e-Book (reprint)
Yule Log Murder, October 2019
Mass Market Paperback
Halloween Murder, September 2019
Lucy Stone
Mass Market Paperback / e-Book (reprint)
Haunted House Murder, September 2019
Hardcover / e-Book
Haunted House Murder, August 2019
Mass Market Paperback / e-Book
Easter Bunny Murder, March 2019
Lucy Stone #19
Trade Size / e-Book (reprint)
St. Patrick's Day Murder, February 2019
Lucy Stone #14
Trade Size / e-Book (reprint)
Valentine Candy Murder, December 2018
Trade Size / e-Book
Yule Log Murder, November 2018
Hardcover / e-Book
Turkey Trot Murder, November 2018
Mass Market Paperback
Silver Anniversary Murder, October 2018
Hardcover
Mistletoe Murder, October 2018
Mass Market Paperback
Halloween Murder, September 2018
Trade Size
Eggnog Murder, November 2017
Mass Market Paperback / e-Book
Turkey Trot Murder, October 2017
Hardcover
Holiday Murder, October 2017
Trade Size / e-Book (reprint)
British Manor Murder, August 2017
A Lucy Stone Mystery #23
Mass Market Paperback / e-Book
Eggnog Murder, November 2016
Hardcover / e-Book
Candy Corn Murder, September 2015
Hardcover / e-Book
Wicked Witch Murder, February 2013
A Lucy Stone Mystery Series #16
Trade Size / e-Book
A Winter Wonderland, November 2012
Paperback / e-Book
Chocolate Covered Murder, January 2012
Lucy Stone #19
Hardcover / e-Book
Wicked Witch Murder, August 2011
Lucy Stone #16
Paperback (reprint)
English Tea Murder, July 2011
Lucy Stone #18
Hardcover
Gingerbread Cookie Murder, October 2010

Hardcover
Mother's Day Murder, April 2009
Lucy Stone Mystery #15
Hardcover
St. Patrick's Day Murder, March 2009
Lucy Stone Mystery
Paperback (reprint)
Bake Sale Murder, December 2007
Lucy Stone Mystery
Paperback
Candy Cane Murder, October 2007

Hardcover / e-Book
Bake Sale Murder, January 2007
Lucy Stone #13
Hardcover / e-Book
New Year's Eve Murder, November 2006
A Lucy Stone Mystery
Paperback (reprint)
New Year's Eve Murder, November 2005
Lucy Stone Mystery Series, #12
Hardcover
Star Spangled Murder, June 2005
Lucy Stone Mystery Series, #11
Paperback (reprint)
Christmas Cookie Murder, October 2004
Lucy Stone Mystery Series, #6
Paperback (reprint)
Turkey Day Murder, October 2004
Lucy Stone Mystery Series, #7
Paperback (reprint)
Mistletoe Murder, October 2004
Lucy Stone Mystery Series, #1
Paperback (reprint)
Trick or Treat Murder, September 2004
Lucy Stone Mystery Series, #3
Paperback (reprint)
Father's Day Murder, June 2004
Lucy Stone Mysteries
Paperback
Wedding Day Murder, May 2004
Lucy Stone Mystery Series, #8
Paperback (reprint)
Father's Day Murder, May 2004
Lucy Stone Mystery Series, #10
Paperback (reprint)
Tippy Toe Murder, March 2004
Lucy Stone Mystery Series, #2
Paperback (reprint)
Valentine Murder, January 2004
Lucy Stone Mystery Series, #5
Paperback (reprint)
Back To School Murder, August 2003
Lucy Stone Mystery Series, #4
Paperback (reprint)
Birthday Party Murder, May 2003
Lucy Stone Mystery Series, #9
Paperback (reprint)