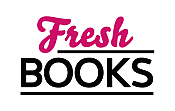 Your starred reads for December are here!
"Cheeky, sassy, and entertaining Halloween cozy mystery trio"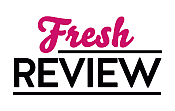 Reviewed by Laura Mueller
Posted October 15, 2021

A small town Halloween party is the perfect place for elaborate costumes. Cheekily-named cocktails. Scary movies and ghost stories. Ghoulishly-decorated canapes. Creepy decorations and easily spooked guests. And… murder? That's the case in Leslie Meier, Lee Hollis, and Barbara Ross' HALLOWEEN PARTY MURDER, a cozy mystery anthology set in Maine.
In the titular Halloween Party Murder, Meier's Hat and Mitten Fund returns to put on a haunted house fundraiser that's sure to be the talk of the town, but someone doesn't end up making it out alive. Lee Hollis' Death of a Halloween Party Monster follows a party at a restaurant where one guest ends up dead, and another is the murderer. Ross' Scared Off joins three teens at a sleepover-turned-kegger at which the upstairs neighbor is killed and seemingly turns into a flying ghost.
Cheeky, sassy, and always entertaining, this festive cozy mystery trio is sure to put you into a spooky Halloween spirit! These three novellas will delight long-standing fans and readers completely new to the series alike. Avid Meier fans will enjoy another Lucy Stone Mystery and the return of the Hat and Mitten Fund. Lee Hollis' readers will follow Hayley Powell as she cracks cases and whips up tasty recipes that are sprinkled throughout the story. And Ross' fans will sink your teeth into another Maine Clambake Mystery. These three authors have written multiple holiday-themed cozy mystery anthologies together over the past five years, and this latest installment is definitely a treat! If you're unfamiliar with any or all of these authors, don't be scared off. HALLOWEEN PARTY MURDER is very easy to follow – you will enjoy the action without having previously read other works by these authors as enough context and background is provided to set the scene.
Some readers may find extensive political references in one of the stories or what is intended to be light-hearted teasing of an English as a second language character's turns of phrase in another to be off-putting, and several typos are present in the work that eagle-eyed readers will undoubtedly catch (though this may have just been because of the review copy). But on the whole, if you're looking for fun, escapist, and easy reading, grab a pumpkin spice latte and your favorite snuggly blanket and dive into HALLOWEEN PARTY MURDER. Each of the three stories within this work are short, fast-paced, and help to set the stage for future misadventures for each authors' respective heroines.
SUMMARY
Small town traditions are celebrated throughout Maine during the holiday season. But when it comes to Halloween, some people are more than willing to reap a harvest of murder...

HALLOWEEN PARTY MURDER by LESLIE MEIER
Tinker's Cove newest residents Ty and Heather Moon turn their Victorian home into a haunted house to raise funds for charity. But the Halloween fun turns to horrific fright when Heather overdoses on tainted drugs--and Ty finds himself accused of murder. Digging deep into the story, journalist Lucy Stone uncovers some sinister secrets in the Moons' past linked to a conspiracy in her hometown...

DEATH OF A HALLOWEEN PARTY MONSTER by LEE HOLLIS
Everyone attending Island Times Food and Cocktail columnist Hayley Powell's Halloween bash is dressed as their favorite movie monster from the Bride of Frankenstein and Jaws to Chucky and Pennywise the clown. But when partygoers stumble upon Boris Candy's bludgeoned costumed corpse, it falls to Hayley to discover who among her guests wanted to stop the man from clowning around permanently...

SCARED OFF by BARBARA ROSS
Three teenage girls having a sleepover on Halloween night get spooked when high schoolers crash the house for a party. But no one expected to find a crasher like Mrs. Zelisko, the elderly third floor tenant, dead in the backyard--dressed in a sheet like a ghost. With her niece traumatized, Julia Snowden must uncover who among the uninvited guests was responsible for devising such a murderous trick...
---
What do you think about this review?
Comments
No comments posted.

Registered users may leave comments.
Log in or register now!