"A lyrical and stirring gothic love and ghost story"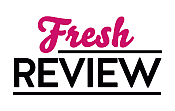 Reviewed by Laura Mueller
Posted January 13, 2022

Literature and Fiction Literary
A love that is not meant to be. A treasure hunt on an alluring island just off the coast of Georgia. Fourth of July parties. Children growing up and becoming, for better or worse, just like their parents. The enduring bonds of friendship. Wild horses running free on the beach. Regrets locked away in the deepest chambers of the heart. Unspoken sorrows and secrets held to the grave. Memories made and memories lost. THE STARS ARE NOT YET BELLS is Hannah Lillith Assadi's both beautifully lyrical and utterly tortured tale of once-New Yorker Elle Ranier, living during the late nineties on the small island of Lyra in the throes of dementia. Assadi invites the reader to join Elle as she casts a net across the ocean of time, only to find that her memories are fish just small enough to escape the tangle of the net. One memory manages to remain with a strong sense of urgency: that of Gabriel, and Elle's intense need to be with him.
Chock-full of mystical and dreamlike imagery, Assadi's sophomore novel is immediately enchanting and transports you to and immerses you in Elle's inner world. Assadi's prose is a poetic and heady whisper from a forgotten time that will undoubtedly entice you to keep reading and unfolding the layers and nuances of Elle's fragmented memory of the most pivotal moments in her life. If you are a sucker for romantic language and gothic fiction, this should be your next read. Part love story and part unconventional ghost story, THE STARS ARE NOT YET BELLS shifts subtly and seamlessly between recalling Elle's past and discovering her present.
Readers should note the need to pay particularly close attention as Elle's memory flashes forward and backward in time early on in the work. These initial flashes can be confusing and may cause some readers to flip back a couple of pages, wondering what they missed. This is a subtle, intentional, and highly effective way to help the reader empathize with Elle's hazy mental state. Although the language is gripping and seductive, the characters and storyline don't necessarily measure up. Near the novel's midpoint, some readers may question what the point of the story is, and who, if anyone, they should be rooting for. Elle can read as ungrateful and self-pitying, and her family members as varying degrees of short-tempered, cowardly, and entitled. Occasionally Assadi's romantic prose borders on fatalistic, glamorizing mental health struggles and death in a way that may be dangerous and triggering to some readers.
If you're looking to find a new author with an incredibly strong and unique point of view, put Hannah Lillith Assadi's THE STARS ARE NOT YET BELLS on your reading list. You will be utterly mesmerized, refreshed, and stirred.
SUMMARY
A gorgeous and uncanny foray into the fracturing effects of dementia, and the magic that shimmers into everyday life. It is the decades-spanning story of Elle Ranier, a working-class girl from Brooklyn, who now presides over the fading fortunes of the Ranier manufacturing dynasty on remote Lyra Island. Sensitively told from her perspective of advancing cognitive decline, as Elle moves increasingly unmoored through the periods of her life, and as the dead seem to effortlessly enter the present, the strange, blue lights of the island are lighting up the night brighter and brighter every evening.
---
What do you think about this review?
Comments
No comments posted.

Registered users may leave comments.
Log in or register now!