"Ozark meets Mission Impossible"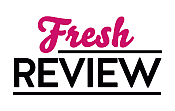 Reviewed by Laura Mueller
Posted December 19, 2021

Meet Michael Maven, a movie theater owner by day and thief by night that plays by the rules and has a conscience. He has no problem purloining expensive valuables, but refuses to make a mess in the process of doing so and avoids violent altercations. His next job seems easy enough – he just has to steal a very rare coin from a hedge fund manager that will conveniently be out all night at a charity gala. To say things don't go according to plan is the understatement of the century. Ryan Wick's SAFECRACKER follows Michael as he ends up trading one problem for another attempting to dig out of the mess he's gotten himself into.
If you find that you tend to prefer the movie to the book, this may be just the book for you to pick up, as it reads like an action movie. The imagery is tangible, the action is constant and very fast-paced, and the idea of following a safecracker on his expeditions is endlessly exciting. No stone seems to be unturned in this novel. Theft of an expensive and unique coin? Check. Crooked cops? The cartel? The FBI? Check, check, check! Fist fights with a femme fatale? Would you expect anything else? Wick pulls you into society's seedy underbelly, and you'll enjoy this novel best if you suspend your disbelief and strap yourself in for a wild ride.
If you're looking for a more subtle, nuanced read, SAFECRACKER may not be for you. It does include some gritty descriptions of violence that seem a bit unnecessary, and at times seems to move on from one mess to another with little connection or resolution, making the storyline come across as a bit disjointed. Some may find it difficult to discern what the point of the story is until about halfway through the work because the action keeps hitting from so many different directions. It is likely that multiple subplots are quickly weaved into this shorter novel because SAFECRACKER is the debut in a series. Future works will undoubtedly explore more of both these storylines and background that the first novel may leave you wondering about.
Do you love living on the edge of the law through your reading? Are you looking for an action-packed crime thriller? Then check out Ryan Wick's SAFECRACKER. Someone's throat is slit within the first five words – how's that for starting off with a bang?
SUMMARY
In this wicked debut, safecracker Michael Maven must pull off the most dangerous theft of his long career--or his friends and family will be killed.
Safecracker Michael Maven's latest job should be simple: steal a rare coin from a New York apartment. Then the coin's owner comes home with a beautiful woman. So he hides. Then she murders him. So he hides a bit better. Then she tries to take the coin herself, which is the last straw. While Maven narrowly escapes being killed himself, he's then coerced by her boss, a sadistic drug lord, into a far more complicated, far more dangerous job.
If Maven fails to crack the safe of a rival cartel boss in Miami, his friends and family will die. If he succeeds, they still might. Which means he not only has to somehow pull off an impossible heist, but also outwit two crime bosses as well as the woman, his reluctant new partner.
Safecracker is fast-paced, has tons of action, and it's cinematic in the most appealing way: Maven owns an old movie theater that he uses to launder his money.
---
What do you think about this review?
Comments
No comments posted.

Registered users may leave comments.
Log in or register now!