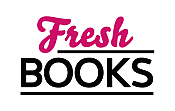 Close out December with great reads
Candy Havens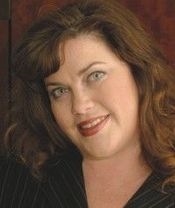 Candy is a nationally syndicated entertainment columnist, who has interviewed just about every celebrity there is in Hollywood and written thousands of articles. She is the author of the Charmed & Dangerous series including Charmed & Ready Charmed & Dangerous, Charmed & Deadly, and Like A Charm. Her latest book DRAGONS PREFER BLONDES is available now!
Her non-fiction prose includes Joss Whedon: The Genius Behind Buffy, and essays in Alias Assumed: Sex, Lies and SD-6, and Five Seasons of Angel. She's also the entertainment critic providing the latest on TV, film and celebs for the radio station 96.3 KSCS. And she's the managing editor for FYI Television.
You can visit Candy daily at her blog or her website
Features & Posts
12 comments posted.

Re: Baby's Got Bite (6:18pm July 31, 2015):

Thanks so much!

Re: Take it Like a Vamp (12:33pm July 26, 2012):

I wanted to thank you guys! :) You made my day today.

Re: Take it Like a Vamp (3:58pm July 25, 2012):

Hey Anne,
I would never compare myself to Charlaine Harris, but if you like funny vampire
stories, Take It Like A Vamp is exactly that. :) Desiree, thank you. Sandra, I hear
you. :) Sandy, Damian is hot. And I love Supernatural.

Re: One Touch of Scandal (3:17pm September 26, 2010):

Liz,
You crack me up. My lists after a deadline usually involve sleeping, eating something besides candy corn and seeing my friends I've ignored for the last three months. Oh, and watching copious amounts of television and movies.

Re: Take Me If You Dare (9:21am February 24, 2010):

Lynn, I loved Whip It too. I wish that film had received the attention it deserved.

Re: Take Me If You Dare (10:48pm February 23, 2010):

Mary, you and me both on the gowns!

Catherine, you are welcome.

Patricia, there are always the clothes and hot guys. :)

Deb, IT's a very good possibility.

Re: Take Me If You Dare (8:32pm February 23, 2010):

Sara E., it's looking good for Bullock.

Ethan, Avatar is a wonderful film. It could take home a ton of prizes. Depends on the mood of the voters. A month ago I would have said it was a shoe-in for Best Pic, I can't say that now.

Re: Take Me If You Dare (8:10pm February 23, 2010):

Summer, I'm so happy you're coming out!

June, I love Quentin too!

Sara, I've never met her, but she made me cry a little watching the Baftas with her plea for peaceful resolutions. :)

Re: Take Me If You Dare (7:45pm February 23, 2010):

Thanks Sara. :)

Re: Dragons Prefer Blondes (4:01pm July 9, 2009):

You guys, I had way more fun with this than I ever expected! Thanks so much for playing along. :-)

Re: Dragons Prefer Blondes (11:37am July 8, 2009):

Oh, I'm so glad Superman is finally getting some action. I was so worried about him. :-)

Re: Dragons Prefer Blondes (9:24am July 8, 2009):

You guys made me laugh. And I think Wolverine is also a good choice, though I worry about those claws when he loses control. ;-)