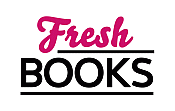 Summer reads begin in June!
Reviews
And One Last Thing ...
by Molly Harper
"Funny and delightful, one of the greatest books I've read this year"
Posted October 29, 2010

AND ONE LAST THING was by far one of the greatest books I've read this year. I laughed, I cried, I cheered and sometimes all at once. Molly Harper's debut contemporary romance is so funny and delightful I can't wait for more. The characters are so well Read more...



The Braddock Boys: Brent
by Kimberly Raye
"Two of my favourite things in one! A cowboy vampire!"
Posted October 18, 2010

At first I was a bit skeptical about how this concept would work. A man who is a cowboy and a vampire? It's a marriage of my two favorite themes. Brent is a vampire who is in town for his brother's wedding. Abby is career military and looking Read more...



Northern Exposure
by Jennifer LaBrecque
"They make them hot in Alaska"
Posted October 18, 2010

I never read Harlequin Blaze until very recently, and Jennifer LaBrecque's NORTHERN EXPOSURE has totally turned me into a convert. I'm totally ready to pack up my bags and move to Alaska. NORTHERN EXPOSURE is the story of Dr. Skye Shanahan and Dalton Saunders. Skye is forced to Read more...



Stronger Than Sin
by Caridad Pineiro
"Pineiro changes the face of Paranormal Romance"
Posted October 6, 2010

STRONGER THAN SIN did not read like a typical paranormal romance novel. I was enthralled by the story from the first page and could not put it down. I was dreaming about the story and thinking about it when I was at work. I loved that I wasn't reading Read more...



Take a Chance on Me
by Jill Mansell
"The Next Maeve Binchy"
Posted October 6, 2010

TAKE A CHANCE ON ME is a great book full of wonder, love, and family. Cleo is a twenty-something who has always felt awkward and out of place. Her best friend Ash is the same way. He is a radio DJ. On the air, he can let himself be Read more...



Corralled
by Lorelei James
"Two cowboys love her, one will win her heart."
Posted October 4, 2010

CORRALLED was the first erotic novel, and the first novel by Lorelei James, I ever read. I was blown away on many accounts. I started reading this book with many misconceptions. I thought it would have little substance and a lot of silly sex scenes. I was completely wrong... and Read more...



Blood On Silk
by Marie Treanor
"A vampire romance for the intelligent reader"
Posted September 25, 2010

I loved the concept of this novel. The vampires are real, and full of intrigue and mystery. They don't sparkle and aren't perpetually in High School. The main character, Elizabeth Silk, reminded me of a friend who is writing the dissertation for her PhD. I connected with Elizabeth Read more...



The Renegade
by Rhonda Nelson
"The Renegade Gets his Girl at Last"
Posted September 15, 2010

Tanner Crawford thought he would be a career Ranger. When that did not pan out, he needed something to keep him busy and his mind sharp. Little did he know it would land him on security detail with the one girl who had his heart. Mia is the one that Read more...



Close Quarters
by Lucy Monroe
"Very hot close quarters"
Posted September 6, 2010

Roman Chernichenko is the larger-than-life hero of CLOSE QUARTERS. He is a politico-military black-ops leader sent to Zimbabwe to kill Tanya Ruston. Tanya, who has been in Africa for the 8 years working as an EMT giving vaccines, is thought to be the leak of super Read more...



Aubrey MacDougall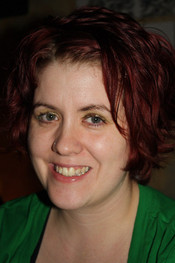 My name is Aubrey and I hail from a Southern City in Ontario, Canada. I have two small children and one teenage step- son. I have loved reading for years and years. I read anything I can. My favourite authors are Jennifer Estep, Laurell K Hamilton, JoAnn Ross, Susan Wiggs, Susan Mallery, Carly Phillips, Maggie Shayne, Vicki Lewis Thompson, Janet Chapman, Linda Lael Miller and the list goes on. I love to read about cowboys, witches, small towns, vampires, shape shifters and really good romantic suspense.
Features & Posts
No posts found.
1 comment posted.

Re: One Touch of Scandal (9:43am September 26, 2010):

Book buying is up there for
sure.
Plus buying cute clothes for
the kids.