"Funny and delightful, one of the greatest books I've read this year"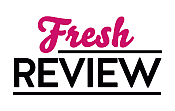 Reviewed by Aubrey MacDougall
Posted October 29, 2010

AND ONE LAST THING was by far one of the greatest books I've read this year. I laughed, I cried, I cheered and sometimes all at once. Molly Harper's debut contemporary romance is so funny and delightful I can't wait for more. The characters are so well written that they feel like part of your family or your best friends. They have depth and are well-rounded.
Lacey Terwilliger finds out her husband has cheated on her and writes a very descriptive and nasty email to the email list for her husband's company. In the email she lets it out on how she can't stand him and all his shortfalls. She explains what he has done to her and doesn't leave anything out. The email was something I could imagine myself writing BUT not sending. The consequence of the email is ultimately divorce.
Monroe is the author next door who annoys her most of the time but eventually becomes more to her. She has a lot of living to do. She needs to learn to live alone and grow up in a lot of ways. Monroe is there for her to offer advice and funny mishaps happen in abundance with them.
Lacey's gay brother steals many scenes with his raunchy humor. Her brother helps her carve out a new life for herself, tells her to stop feeling sorry for herself, and gives her a new haircut. In the midst of his laughter, he has great advice and only wants the best for her.
All the characters are likable because of their realness. They are funny and caring. Lacey can't stay out of trouble for the life of her. Her sassy and feisty humor gets her in trouble more than once. I loved the creative titles for each chapter that were a giggle in themselves. This is a must read for anyone that likes Jennifer Crusie, Rachel Gibson or Susan Anderson
SUMMARY
"If Singletree's only florist didn't deliver her posies half-drunk, I might still be married to that floor-licking, scum-sucking, receptionist-nailing hack-accountant, Mike Terwilliger."
Lacey Terwilliger's shock and humiliation over her husband's philandering prompt her to add some bonus material to Mike's company newsletter: stunning Technicolor descriptions of the special brand of "administrative support" his receptionist gives him. The detailed mass e-mail to Mike's family, friends, and clients blows up in her face, and before one can say "instant urban legend," Lacey has become the pariah of her small Kentucky town, a media punch line, and the defendant in Mike's defamation lawsuit.
Her seemingly perfect life up in flames, Lacey retreats to her family's lakeside cabin, only to encounter an aggravating neighbor named Monroe. A hunky crime novelist with a low tolerance for drama, Monroe is not thrilled about a newly divorced woman moving in next door. But with time, beer, and a screen door to the nose, a cautious friendship develops into something infinitely more satisfying.
Lacey has to make a decision about her long-term living arrangements, though. Should she take a job writing caustic divorce newsletters for paying clients, or move on with her own life, pursuing more literary aspirations? Can she find happiness with a man who tells her what he thinks and not what she wants to hear? And will she ever be able to resist saying one . . . last . . . thing?
---
What do you think about this review?
Comments
No comments posted.

Registered users may leave comments.
Log in or register now!