"Two cowboys love her, one will win her heart."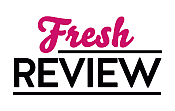 Reviewed by Aubrey MacDougall
Posted October 4, 2010

CORRALLED was the first erotic novel, and the first novel by Lorelei James, I ever read. I was blown away on many accounts. I started reading this book with many misconceptions. I thought it would have little substance and a lot of silly sex scenes. I was completely wrong... and Lorelei James has a new fan.
In CORRALLED, Lainie Capshaw helped injured cowboys. Her rule was to never get involved with one. That was until she met two captivating cowboys on two different circuits. Little did she know they were best friends.
The trouble begins when she encounters both of them at a bar. They are each excited to introduce Lainie to the other one. Hank and Kyle decide to share Lainie. The three of them decide to go off to do the Cowboy Christmas together. During this 3 week period, they live in very close quarters, and are often on the road for long periods of time. The boys seduce Lainie, and have sex with her in many different ways that are hot and sexy. The sex scenes were never cheesy or silly. Even with a lot of sex, there was a love story that was sweet and romantic. The story showed me that erotica is a genre worth reading.
There was a lot of technical jargon about the ins and outs of the rodeo circuits but it helped understand what was going on and lent an air of believability to the book. You get to really understand what it takes to be in the rodeo, or take care of injured cowboys. It strengthened my love for cowboys.
Lainie shares a bed with both Hank and Kyle. She can enjoy having sex with both of them, but who does she really love? Who does she want to spend her life with? One of the two hot cowboys will come out on top! You will have to read to find out who!
SUMMARY
Sports therapist Lainie Capshaw has been rehabilitating injured cowboys long enough to know that a charming western drawl combined with a fine physical form doesn't mean you fall for the man.

So no one is more surprised than Lainie when she finds herself involved with not one, but two different men: Hank Lawson, a bullfighter, and Kyle Gilchrist, a bull rider. Lainie feels guilty about her two-timing, but it doesn't keep her from doubling her fun-that is until Hank catches her with Kyle.

She's shocked that Hank isn't mad. But she's more shocked to learn Hank and Kyle are hometown buddies. But when the men offer to share her-in every way-she knows that she's going to have to choose the one man who can give her the ride of her life...
---
What do you think about this review?
Comments
No comments posted.

Registered users may leave comments.
Log in or register now!