"Very hot close quarters"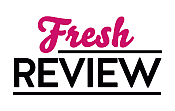 Reviewed by Aubrey MacDougall
Posted September 6, 2010

Roman Chernichenko is the larger-than-life hero of CLOSE QUARTERS. He is a politico-military black-ops leader sent to Zimbabwe to kill Tanya Ruston. Tanya, who has been in Africa for the 8 years working as an EMT giving vaccines, is thought to be the leak of super confidential information. Roman believes that Tanya isn't responsible for the leak but needs to find out who is, or Tanya will die. To keep Tanya safe, they leave the medical compound and go on the run. Roman and Tanya, and the supporting characters, work to figure out how the leak happened and stop the assassination of Tanya.
CLOSE QUARTERS was the very first Lucy Monroe book I read. I loved the characters. The hero and heroine are very well suited to each other. They spar in a way that shows their love for each other. Roman and Lucy are complete opposites. Where one is hard, the other is soft. Roman is a hired killer, Tanya works to save lives. Roman and Tanya's characters felt very real. The secondary characters are also very lovable in that they all care for each other. They protect each other from the enemies and kept each other alive. There is also a secondary love story that is sweet in its simplicity.
I really enjoyed the exotic setting of the novel. Monroe did a very good job of describing the landscape and the problems that can arise in an African country such as Zimbabwe. Having not read Monroe's previous novels in the Goddard Project series, there were some things that were confusing. The use of military acronyms was hard to understand but it did not take away from the story. The love scenes were intense and very realistic. Roman may be a big, bad mercenary but he has a huge heart. When he realized he was in love with Tanya, he made sure she knew it in a big way. I would definitely read more of Lucy Monroe's novels. I will be buying the rest of the novels in her Goddard Project series.
SUMMARY
To some, he is an assassin. To others, he's merely the man who gets the job done when no one else can. Now politico-military black-ops leader Roman Chernichenko has to take out the leak in an espionage plot that could destabilize all of Africa. Nothing will distract him from his mission. Not even the deliciously appealing blonde who's awoken his deepest desires - and just happens to be his target...
Tanya Ruston is a beautiful and brainy do-gooder - and now Roman is supposed to dispose of her when all he really wants to do is seduce her. Soon it's clear Tanya's no information agent - and now that his conscience has gotten the better of him, he and Tanya are on the run from the good guys and bad. If they're going to make it out alive, Roman will have to act fast - and stop thinking about how he's going to get his feisty new charge down the aisle...
---
What do you think about this review?
Comments
No comments posted.

Registered users may leave comments.
Log in or register now!