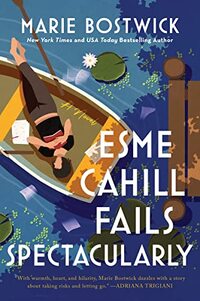 William Morrow Paperbacks
June 2023
On Sale: May 30, 2023
Featuring: Esme Cahill
384 pages
ISBN: 0062997319
EAN: 9780062997319
Kindle: B0BGHX4Q6Z
Paperback / e-Book / audiobook
Add to Wish List

From the author of The Restoration of Celia Fairchild, comes a novel about the meaning of family and the places we call home. If you love "southern summer" fiction authors like Mary Alice Monroe and Kristy Woodson Harvey you'll love this delicious novel about family, friendship, and finding your true path in life.
Esme Cahill thinks she has failed spectacularly: fired from her New York City publishing job, divorced from her husband, and possessing little more than a broken-down car and a pile of unfinished manuscripts, she drives home to Asheville at the request of her late grandmother, Adele, who had begged her, just before she died, to return to the place she grew up.
There she discovers the once-charming lakeside retreat run by her family is sliding toward financial ruin, so with the help of her grandfather, George; estranged mother, Robyn; and a travelling chef Dawes (maker of the world's best grilled cheese sandwich) they set to work. In the attic, Esme unearths a trove of museum-worthy art quilts, sewn by Adele. Piecing together the inspiration behind them, Esme discovers a forgotten chapter in her family history and her grandmother's untold story, that of a gifted artist who never received her due.
This is an always-emotional, sometimes humorous, very human novel of what it means to be family—the ties that bind us together and the unintentional hurts that can rend us apart. And, along the way, Esme learns that failure can be the first step toward the life you're meant to find.
Excerpt
Chapter One
Esme
2009
The new used car I bought impulsively in New York and immediately nicknamed "the Toaster" on account of its boxy shape had a sticky clutch, a top speed of fifty-two miles an hour, and air conditioning that smelled weirdly of sauerkraut and worked only intermittently. So, by the time I reached the outskirts of town, I was tired, hot, cranky, and way behind schedule.
But when I putt-putted to the top of the hill and I saw blue-green waves of mountains reaching the horizon in every direction and the city in the center, looking like the only human habitation in the known universe, suspended in an endless sky, irritation gave way to awe. On a perfect day in early June, "Land of the Sky" is more than a tagline; it's a spot-on description of Asheville, North Carolina.
There was a time when this mountain town felt like a kind of heaven to me, a place of rescue and redemption. But when an injured animal is given refuge and time to heal, there comes a day safety starts to feel like suffocation. The same thing happened to me. That's why I left Asheville fifteen years before, intent on becoming a writer.
I'd been talking about it since I was twelve, scribbling stories and "honing my craft" while hammering out the particulars of a year-by-year plan to create a happy, secure, successful life as a multi-published, bestselling novelist who had it all—house, husband, family, friends. Step one was to get myself to New York City.
When I told my grandparents that the time had come for me to begin my career and leave the lakeside lodge where they'd raised me, George couldn't understand what the one had to do with the other.
"Why can't you stay here and write? We've got paper and pens in North Carolina too, you know. Not to mention lots of material to work with. Take Thomas Wolfe," he argued, "Look Homeward Angel is a classic, one of the best novels of all time, and the whole story takes place right here in Asheville."
"Yes. And Wolfe got his masters at Harvard, taught at NYU, and wrote most of the book in Europe. George," I said, I'm not sure why but I always called my grandparents by their first names; maybe because I didn't know they existed until I was ten, "New York is the center of the literary universe. If I'm going to be published by twenty-two, I need to start making contacts."
"You're only nineteen," he countered. "What's the rush? You've got plenty of time."
"I'll be fine," I said, responding to the look in his eyes and how he was tugging at the buckle of his suspenders, the way he did when something worried him. "It's not like you're never going to see me again. I'll come back to visit all the time, I promise. But now that I've finished college, there's no point in me hanging around here any longer. Besides, if you plan to lead an amazing life, you've got to go where life is amazing."
George hooked a thumb around his suspenders and turned toward my grandmother.
"What do you say to all this?"
Adele fixed her eyes on mine.
"When were you thinking of leaving?"
"There's a bus on Friday morning."
"I see. So you want to be gone before Robyn comes home? You're sure? She's still your mother, Esme. You haven't seen her in ten years."
I bit my lower lip but didn't speak. Adele wasn't much of a talker but when she did, she had a way of cutting to the heart of the matter.
"Well," she said at last, reading the resolve in my silence and then looking at George, "I'd say that we have a lot do before Friday."
Yes, we did.
From the day Adele taught me to sew my own clothes, my closet had been stuffed. My therapist says it stems from childhood deprivations. I just think I like variety. And making stuff. That's the problem with therapists; they turn everything into a diagnosis.
No way would my wardrobe fit into two suitcases, so I just packed my summer clothes and boxed up the rest to be shipped once I found a place to live, along with my books and the portable sewing machine I'd gotten for graduation. It ended up being a pretty big job. However, Adele's most pressing concern was teaching me to cook shrimp and grits.
"The grease adds lots of flavor, so make sure the bacon is good and cooked before you toss in the shrimp," she explained as she stirred a mess of crackling lardons in her favorite cast iron skillet. "New Yorkers probably won't know about it so they'll think you're making something exotic. The best thing about this recipe is it's scalable, perfect for parties."
Oh, Adele.
Any other grandma about to send her teenage granddaughter off to the big, bad city would have been instructing her in the proper use of handheld mace. Adele's big concern was making sure I was prepared to entertain. That fact that I didn't have an apartment, a job, or two nickels to rub together and didn't know a soul in New York was inconsequential—Adele was absolutely certain I'd be throwing a lot of dinner parties.
Of course, that's exactly what happened. Though I'm honestly not that great a cook, shrimp and grits became my signature dish, a recipe that works for a first-date dinner for two or a baby shower for twenty. Like Adele said, it's scalable.
George had a more practical, or at least more grandfatherly, response to my departure. He did, in fact, buy me some mace, and a rape whistle, and taught me a couple of karate throws to use should I ever be attacked from behind.
Back then, I had a halo of brown ringlets that matched my eyes and hung to my shoulders, a sprinkling of freckles on my turned-up nose, and a heart-shaped, baby face. The day after I moved in with Yolanda, I borrowed her scissors and hacked my hair into a short, messy pixie cut in hopes it would make me look older and force people to take me seriously, but it didn't really help. I was twenty-eight years old before I was able to order a cocktail without getting carded. So that, along with the fact that I'm five feet tall without shoes and weigh one hundred and seven pounds soaking wet, made George's attempts to turn me into a badass feel somewhat laughable. But I played along to ease his mind and because, well…it was sweet that he worried about me.
I'd never met my own father or even known who he was. On the rare occasions when the topic came up, Robyn referred to him as "the sperm donor", which made me suppose he'd been just another of her many one-night stands. But George was better than two fathers to me, so I never felt the lack.
Driving down the highway, I spotted the exit that George's battered green pickup had taken when dropping me off so many years before. The memories came flooding back, as vivid as if they'd been occurring in real time.
The bus was late. I remembered feeling impatient, wanting to make a clean break, wishing my grandparents would just get in the truck and go because the way George kept pacing and jingling the change in his pocket was making me crazy. I also remember feeling worried about what would happen if they did go and the bus didn't come? What if I'd already missed it? There wasn't a proper terminal in Asheville, just a pickup and drop off point in front of a gas station. What if this was the wrong gas station?
Finally, the bus rumbled around a corner. The long stretch of waiting gave way to flurry and flutter, the counting of suitcases and hurried inquiries about the packages of new underwear Adele had left on my bed the night before. Then, suddenly, the bus was at the curb, belching exhaust, and the driver was lifting a door on the underbelly of the beast—quickly, so quickly—and loading my bags into the expanse before closing the compartment door with an impatient clang and saying we had to get moving, that he needed to make up time.
I remembered the jolt of elation that coursed through me, the euphoria of adventure and fresh starts. And I remembered the last round of hugs, and the wet sheen in George's eyes and how he pressed a hundred-dollar bill into my hand, and reminded me to call as soon as I got to New York. And I remembered Adele placing her hands on my cheeks and leaning in until we were nose to nose, saying, "I love you, I love you, I love you", and me saying it back.
I remembered following the driver to the door, putting my foot on the first step, being interrupted by a squeal and a hoot, and turning to see Adele running toward me with short, stiff strides in her going-to-town shoes, her platinum curls bouncing with every step.
"Your lunch! Your lunch! You almost forgot!" she cried, then thrust a paper shopping bag with provisions enough for a week into my arms. "Eat the egg salad first," she instructed, "so the mayonnaise doesn't turn. And then the pimento cheese. Save the peanut butter and jelly for last. Don't forget."
"I won't."
"Sit by the driver," she advised. "And watch out for mashers."
"What are mashers?"
"Men with overcoats and wandering hands."
I laughed. "I love you."
"I love you more."
"Don't worry, Adele. I'll be fine."
"Oh, I know you will!" she exclaimed and squeezed my hands. "I absolutely do! Big things are in store for you, Esme. Big, big things!"
I found a seat in the back, next to a window. My grandparents stood on the curb, taut smiles signaling their determination not to cry. I waved, dry-eyed, thinking that they were preciously overemotional. After all, it wasn't like I was never coming back. When I came to visit, I'd be successful, happy, and possibly famous, and they'd be proud of me.
But as the bus pulled away, I felt a sudden stab of…not regret precisely, more a wish that things could have been different, that I hadn't lived the kind of life that made me into the kind of person who would accelerate her exit plan to avoid her own mother, the mother she hadn't set eyes on in nearly a decade. Heaven knew I had my reasons. So did my grandparents, which is why Adele hadn't urged me to delay my departure. Because what would be the point? If I stayed on an extra week, or even two, it wouldn't have made any difference. Robyn made her choices and now I was making mine, a choice to forget the past and focus on my future.
I got up onto my knees, pressing my palm against the grimy window and craning my neck to keep my grandparents in sight for as long as possible, feeling a shiver of excitement as the bus picked up speed and drove off. Adele was right, big things were ahead for me. I was sure of it. All I had to do was work hard and stick to my plan.
Everything is perfectly straightforward, when you're nineteen.
Start Reading ESME CAHILL FAILS SPECTACULARLY Now

Our Past Week of Fresh Picks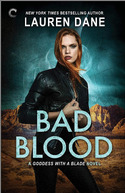 BAD BLOOD
by Lauren Dane
Featured as Fresh Pick on September 30, 2023
Trouble never takes a vacation in Bad Blood, the seventh installment in the epic Goddess with a Blade series by New York Times Read More »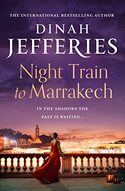 NIGHT TRAIN TO MARRAKECH
by Dinah Jefferies
Featured as Fresh Pick on September 29, 2023
The final book in the sweeping historical series from the international bestselling author. In 1960s Marrakech a young girl travels to meet her estranged grandmother Read More »
Morocco in 1966 is a land in hidden turmoil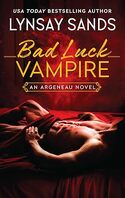 BAD LUCK VAMPIRE
by Lynsay Sands
Featured as Fresh Pick on September 28, 2023
New York Times bestselling author Lynsay Sands returns in this latest chapter of the Argeneau series with an immortal who is having a bit Read More »
Get ready to curl up this fall with some Halloween-style horrors.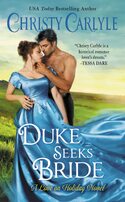 DUKE SEEKS BRIDE
by Christy Carlyle
Featured as Fresh Pick on September 27, 2023
In the swoon-worthy finale of her Love on Holiday series, Christy Carlyle takes readers to the breathtaking coast of Ireland where a pretty, young Read More »
Low Angst, Enjoyable Read!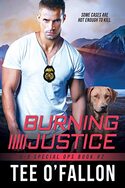 BURNING JUSTICE
by Tee O'Fallon
Featured as Fresh Pick on September 26, 2023
Some cases are hot enough to kill. After narrowly surviving a childhood fire that killed two of his friends, ATF Special Agent Brett Tanner Read More »
In order to catch the arsonist wreaking havoc, Gemma is going to have to learn to trust her partner.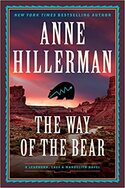 THE WAY OF THE BEAR
by Anne Hillerman
Featured as Fresh Pick on September 25, 2023
Fossil harvesting, ancient lore, greed, rejected love and murder combine in this gripping new installment of New York Times bestselling author Anne Hillerman's Read More »
Murder at Bears Ears National Park - and snow covers the tracks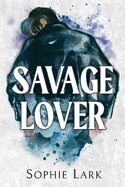 SAVAGE LOVER
by Sophie Lark
Featured as Fresh Pick on September 24, 2023
Two people who believe they're unworthy of love… until they meet each other.Camille Rivera is drowning. Her father's sick Read More »
The last person she expects to love is right there!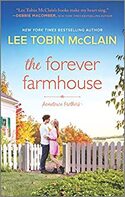 THE FOREVER FARMHOUSE
by Lee Tobin McClain
Featured as Fresh Pick on September 23, 2023
A Chesapeake island homecoming—and a life-changing discovery When Ryan Hastings first came to Teaberry Island, he was a troubled teen on his Read More »
Teaberry Island holds secrets and romance