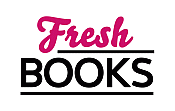 December's Must-Reads: Top Books to Close Out the Year with a Bang
Carlene O'Connor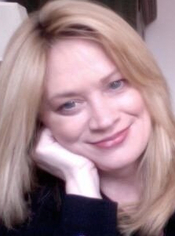 Pseudonym for Mary Carter.

Carlene O'Connor comes from a long line of Irish storytellers. Her great-grandmother emigrated from Ireland to America during the Troubles, and the stories have been flowing ever since. Of all the places across the pond she's wandered, she fell most in love with a walled town in County Limerick and was inspired to create the town of Kilbane, County Cork. Carlene currently divides her time between New York and the Emerald Isle.
Log In to see more information about Carlene O'Connor
Log in or register now!
Series
County Kerry Mystery | Irish Village Mystery | Home to Ireland
Books:
Halloween Cupcake Murder, August 2024
Mass Market Paperback
Murder at an Irish Bakery, February 2024
Mass Market Paperback
Murder at an Irish Chipper, February 2024
Hardcover
Irish Milkshake Murder, January 2024
Hardcover
Some of Us Are Looking, November 2023
County Kerry #2
Hardcover
Christmas Scarf Murder, October 2023
Mass Market Paperback / e-Book
Halloween Cupcake Murder, September 2023
Hardcover / e-Book
No Strangers Here, September 2023
County Kerry Series #1
Trade Paperback / e-Book
Murder at an Irish Bakery, March 2023
An Irish Village Mystery #9
Hardcover / e-Book
Murder on an Irish Farm, February 2023
An Irish Village Mystery #8
Mass Market Paperback / e-Book
No Strangers Here, November 2022
County Kerry Mystery #1
Hardcover / e-Book
Christmas Scarf Murder, October 2022
Hardcover / e-Book
Murder on an Irish Farm, March 2022
An Irish Village Mystery #8
Hardcover / e-Book
Murder in an Irish Bookshop, February 2022
Irish Village Mystery Series #7
Mass Market Paperback / e-Book
Murder at an Irish Christmas, November 2021
Irish Village Mystery Series #6
Mass Market Paperback / e-Book (reprint)
Murder in Connemara, August 2021

Mass Market Paperback / e-Book
Murder in an Irish Bookshop, March 2021
An Irish Village Mystery #7
Hardcover / e-Book
Murder in an Irish Cottage, January 2021
An Irish Village Mystery #5
Mass Market Paperback / e-Book
Murder at an Irish Christmas, October 2020
An Irish Village Mystery #6
Hardcover / e-Book
Christmas Cocoa Murder, September 2020
Mass Market Paperback / e-Book
Murder in Galway, May 2020
Home to Ireland #1
Mass Market Paperback / e-Book
Murder in an Irish Cottage, March 2020
Irish Village #5
Hardcover / e-Book
Murder in an Irish Pub, February 2020
Irish Village #4
Mass Market Paperback / e-Book (reprint)
Christmas Cocoa Murder, October 2019
Hardcover / e-Book
Murder in Galway, May 2019
Galway Ireland Mystery #1
Mass Market Paperback
Murder in an Irish Pub, March 2019
Irish Village #4
Hardcover / e-Book
Murder in an Irish Churchyard, February 2019
Irish Village #3
Mass Market Paperback / e-Book (reprint)
Murder at an Irish Wedding, February 2018
An Irish Village Mystery
Mass Market Paperback / e-Book
Murder at an Irish Wedding, March 2017
An Irish Village Mystery #2
Hardcover / e-Book
Murder in an Irish Village, February 2017
An Irish Village Mystery #1
Mass Market Paperback / e-Book (reprint)
Murder in an Irish Village, March 2016
An Irish Village Mystery #1
Hardcover / e-Book