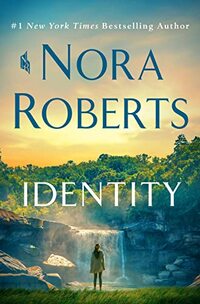 St. Martin's Press
June 2023
On Sale: May 23, 2023
Featuring: Miles Jameson; Morgan Albright
448 pages
ISBN: 1250284112
EAN: 9781250284112
Kindle: B0B9KSW9JN
Hardcover / e-Book / audiobook
Add to Wish List

The #1 New York Times-bestselling author's terrifying new thriller about one man's ice-cold malice, and one woman's fight to reclaim her life.
Former Army brat Morgan Albright has finally planted roots in a friendly neighborhood near Baltimore. Her friend and roommate Nina helps her make the mortgage payments, as does Morgan's job as a bartender. But after she and Nina host their first dinner party—attended by Luke, the flirtatious IT guy who'd been chatting her up at the bar—her carefully built world is shattered. The back door glass is broken, cash and jewelry are missing, her car is gone, and Nina lies dead on the floor.

Soon, a horrific truth emerges: It was Morgan who let the monster in. "Luke" is actually a cold-hearted con artist named Gavin who targets a particular type of woman, steals her assets and identity, and then commits his ultimate goal: murder.

What the FBI tells Morgan is beyond chilling. Nina wasn't his type. Morgan is. Nina was simply in the wrong place at the wrong time. And Morgan's nightmare is just beginning. Soon she has no choice but to flee to her mother's home in Vermont. While she struggles to build something new, she meets another man, Miles Jameson. He isn't flashy or flirtatious, and his family business has deep roots in town. But Gavin is still out there hunting new victims, and he hasn't forgotten the one who got away.
Start Reading IDENTITY Now

Our Past Week of Fresh Picks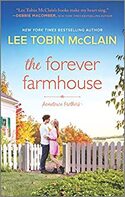 THE FOREVER FARMHOUSE
by Lee Tobin McClain
Featured as Fresh Pick on September 23, 2023
A Chesapeake island homecoming—and a life-changing discovery When Ryan Hastings first came to Teaberry Island, he was a troubled teen on his Read More »
Teaberry Island holds secrets and romance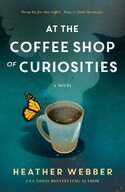 AT THE COFFEE SHOP OF CURIOSITIES
by Heather Webber
Featured as Fresh Pick on September 22, 2023
From the USA Today bestselling author of In the Middle of Hickory Lane comes Heather Webber's next enchanting novel, At the Coffee Shop Read More »
Dealing with life's tragedies...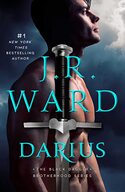 DARIUS
by J.R. Ward
Featured as Fresh Pick on September 21, 2023
#1 New York Times bestseller J.R. Ward shares the powerful star-crossed love story of reader favorite, and original member of the Read More »
DARIUS is definitely one of my favorite books of the year.
The BDB brother's story readers have been waiting for.
Long-awaited Black Dagger Brotherhood prequel does not disappoint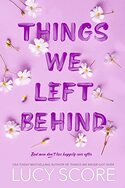 THINGS WE LEFT BEHIND
by Lucy Score
Featured as Fresh Pick on September 20, 2023
There was only one woman who could set me free. But I would rather set myself on fire than ask Sloane Walton for anything.Lucian Read More »
Stellar End to the Trilogy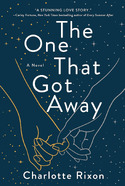 THE ONE THAT GOT AWAY
by Charlotte Rixon
Featured as Fresh Pick on September 19, 2023
Two years together.Twenty years apart.One day to change their story.2000. Benjamin's world is turned upside down the night he meets Read More »
An exquisitely told love story that embraces possibilities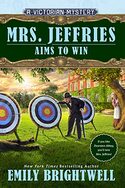 MRS. JEFFRIES AIMS TO WIN
by Emily Brightwell
Featured as Fresh Pick on September 18, 2023
Mrs. Jeffries must help Inspector Witherspoon crack a new case and catch a killer in this next installment of the beloved Victorian Mystery series.Successful Read More »
This Long Running Victorian England Mystery Series Continues to Delight and Entertain Readers
DEATH BY A THOUSAND SIPS
by Gretchen Rue
Featured as Fresh Pick on September 17, 2023
Phoebe Winchester is back on the case in Raven Creek when a body is discovered at an estate sale in Gretchen Rue's second Read More »
A Standout Paranormal Cozy Infused with Magic, Romance, Mystery, & Feline Support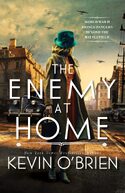 THE ENEMY AT HOME
by Kevin O'Brien
Featured as Fresh Pick on September 16, 2023
A serial killer preys on women in WWII-era Seattle in the New York Times bestselling author's gripping new thriller—a blend Read More »
What if the truth is impossible to face?