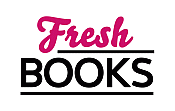 Great Summer reading - June releases
"Another Great Nora Roberts Novel"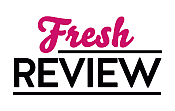 Reviewed by S. Lyn Collins
Posted May 3, 2023

Thriller Psychological | Romance Suspense
Full disclosure: I never miss a new Nora Roberts or JD Robb book. Even though she writes in different genres, paranormal romantic suspense, contemporary romance, futuristic romantic suspense, and contemporary romantic suspense, the books are always wonderful. IDENTITY is no exception. The story introduces us to Morgan Albright, independently putting down roots she didn't have in childhood and following her game plan to own her own bar. Along the way, she casually dates a charming man who turns into her worst nightmare. He is actually Gavin, a serial killer who studies female victims to drain their bank accounts, steal their identity to take more money, and then take their lives. After Morgan is targeted, her life in financial ruin, and her best friend killed for being in the wrong place at the wrong time, she returns to live with her mother and grandmother in a picturesque town in Vermont and lands a job managing the bar at a resort. The resort is run by three generations of the Jameson family including the brooding oldest grandson, Miles. As the story progresses, Morgan mends her relationship with her family while opening herself up to a future in Vermont with Miles all while Gavin is focused on revenge towards Morgan--the one who got away and broke his luck.
IDENTITY is full of relatable, strong yet vulnerable characters with whom you want to become best friends and you'll miss when the book ends. Roberts describes the town and relationships, both romantic and familial, with vibrant prose complete with witty dialogue and language that make even the routines of bartending interesting. The weakest part of the tale for me was the antagonist, Gavin, who was written rather one-dimensionally, especially for a psychopath. Still, I read the book in one sitting which caused me to be exhausted at work the next day. Well worth it! I wish it wasn't a standalone novel so I could revisit the characters in a trilogy. Thanks to NetGalley and St. Martin's Press for an advanced reading copy.
Learn more about Identity
SUMMARY
The #1 New York Times-bestselling author's terrifying new thriller about one man's ice-cold malice, and one woman's fight to reclaim her life.
Former Army brat Morgan Albright has finally planted roots in a friendly neighborhood near Baltimore. Her friend and roommate Nina helps her make the mortgage payments, as does Morgan's job as a bartender. But after she and Nina host their first dinner party—attended by Luke, the flirtatious IT guy who'd been chatting her up at the bar—her carefully built world is shattered. The back door glass is broken, cash and jewelry are missing, her car is gone, and Nina lies dead on the floor.

Soon, a horrific truth emerges: It was Morgan who let the monster in. "Luke" is actually a cold-hearted con artist named Gavin who targets a particular type of woman, steals her assets and identity, and then commits his ultimate goal: murder.

What the FBI tells Morgan is beyond chilling. Nina wasn't his type. Morgan is. Nina was simply in the wrong place at the wrong time. And Morgan's nightmare is just beginning. Soon she has no choice but to flee to her mother's home in Vermont. While she struggles to build something new, she meets another man, Miles Jameson. He isn't flashy or flirtatious, and his family business has deep roots in town. But Gavin is still out there hunting new victims, and he hasn't forgotten the one who got away.
---
What do you think about this review?
Comments
No comments posted.

Registered users may leave comments.
Log in or register now!