"Be prepared to be enthralled and unable to put this riveting book down. "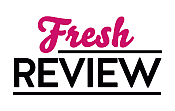 Reviewed by Sandra Wurman
Posted May 23, 2023

Thriller Psychological | Romance Suspense
Ripped from the pages of newspapers Nora Roberts has crafted a story that equally charms and creeps you out. A young woman with a plan for her life, two jobs, a small starter house, a good close friend, and savings for her plans sees it all wiped out in what feels like an instant. Someone stole her identity, wiped out her savings, and destroyed her sense of well-being.
Morgan is lucky she survived this targeted attack on her. She was supposed to be dead. In IDENTITY, Nora Roberts pulls no punches on just how devastating having your life stolen. This is probably one of the hardest books I have ever read, just because it has such a ring of truth to it. Would not expect anything less from the Nora Roberts. Anticipate amazing and thought-provoking. In IDENTITY Nora Robert delivers a literary one-two punch and teaches you along the way. Certainly reminds you to be more mindful of your vulnerability.
Morgan, left with nothing heads home to her mother and grandmother in Vermont. They worked as a team developing a sound business in a resort town. They both welcome Morgan home, saddened by her experience but happy to have their girl back with them. These three women are remarkably close and now they are rebuilding their relationship. Lovely as are most of the characters we will meet and get to know in this monstrously scary novel.
Morgan now works for the Jameson family as a manager of the bar with a whole host of other responsibilities. All she is fully capable of performing to their satisfaction and delight. In fact, this family adopts Morgan as one of their own. Morgan has never had a family like the Jamesons. It has been just her, grandma, and mother.
When word is out that the monster that had targeted Morgan is at work again everyone in her new world steps up to the bat to protect her. Or more specifically help her to protect herself. But do not kid yourself, this group has become an army determined to protect their own Morgan and stop this monster.
The monster has a routine. Get the attention of his new target. Get into her personal records. Kill her. Drain her assets. Disappear. Morgan has been his only failure. She is still alive, something he means to rectify.
As a fan of Nora Roberts for more years than I can count, I am always on the lookout for a new novel. IDENTITY is pure Nora Robert's on steroids.
Conversations between Miles Jameson and his siblings, in particular, his sister Nell are the best I have read in ages. Had me laughing out loud and warmed my internal fuzzy spot for sure. Nora Roberts wrote a list of must-haves in her new book IDENTITY and checked them off and she went. There is a protracted sense of urgency throughout the entire book. But Nora Robert adeptly inserts moments of levity that are needed so you, and the characters, can take needed breaths.
Be prepared to be enthralled and unable to put this riveting book down.
Learn more about Identity
SUMMARY
The #1 New York Times-bestselling author's terrifying new thriller about one man's ice-cold malice, and one woman's fight to reclaim her life.
Former Army brat Morgan Albright has finally planted roots in a friendly neighborhood near Baltimore. Her friend and roommate Nina helps her make the mortgage payments, as does Morgan's job as a bartender. But after she and Nina host their first dinner party—attended by Luke, the flirtatious IT guy who'd been chatting her up at the bar—her carefully built world is shattered. The back door glass is broken, cash and jewelry are missing, her car is gone, and Nina lies dead on the floor.

Soon, a horrific truth emerges: It was Morgan who let the monster in. "Luke" is actually a cold-hearted con artist named Gavin who targets a particular type of woman, steals her assets and identity, and then commits his ultimate goal: murder.

What the FBI tells Morgan is beyond chilling. Nina wasn't his type. Morgan is. Nina was simply in the wrong place at the wrong time. And Morgan's nightmare is just beginning. Soon she has no choice but to flee to her mother's home in Vermont. While she struggles to build something new, she meets another man, Miles Jameson. He isn't flashy or flirtatious, and his family business has deep roots in town. But Gavin is still out there hunting new victims, and he hasn't forgotten the one who got away.
---
What do you think about this review?
Comments
No comments posted.

Registered users may leave comments.
Log in or register now!