"A thriller that will knock you off your feet!"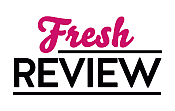 Reviewed by Annetta Sweetko
Posted May 23, 2023

Thriller Psychological | Romance Suspense
For Morgan Albright, there was little about her life that wasn't going as planned. She was bartending while dreaming of owning her own place. She had her best friend, Nina, living with her helping to pay the rent while they saved money. There was even a guy that showed a lot of interest in her, so she let herself loosen up and ended up losing more than she ever imagined... More than her very identity, she also lost her friend...
Desperate to live again and try to put her life back together, Morgan goes home to Vermont. Trust is hard to come by but ever so slowly she gets her identity back in order until it's almost taken away again. Now with the F.B.I. and the determined Miles Jameson at her side, she is going to fight back.
Miles finds himself intrigued by Morgan but then he learns that she is in danger from an identity thief who stole more than her money and all she had to her name, but that he had murdered her friend. Miles is determined to be there for her and protect her however he can. The F.B.I. thinks the thief will come back because Nina wasn't the true target--Morgan was. Now he is back, and they aren't going to let him get away this time or ever again.
IDENTITY will have you on the edge of your seat from the beginning to the end. Nora Roberts spins a tale that could have been ripped right out of the headlines and makes it feel personal and almost too realistic for comfort. Morgan lost everything along with her best friend, who was in the wrong place at the wrong time. She has the strength and determination to start again, but having been fooled once in such a deadly manner, it is hard to open up to another man. Miles has his work cut out and he certainly does the job well, supporting Morgan when she needs it and stepping in front of her when it is necessary.
Ms. Roberts gives readers a look at Morgan's life before and as she is rebuilding but also, we see the things the identity thief is up to until the ultimate end to the evil man. You won't put IDENTITY down until you find out how it ends!
Learn more about Identity
SUMMARY
The #1 New York Times-bestselling author's terrifying new thriller about one man's ice-cold malice, and one woman's fight to reclaim her life.
Former Army brat Morgan Albright has finally planted roots in a friendly neighborhood near Baltimore. Her friend and roommate Nina helps her make the mortgage payments, as does Morgan's job as a bartender. But after she and Nina host their first dinner party—attended by Luke, the flirtatious IT guy who'd been chatting her up at the bar—her carefully built world is shattered. The back door glass is broken, cash and jewelry are missing, her car is gone, and Nina lies dead on the floor.

Soon, a horrific truth emerges: It was Morgan who let the monster in. "Luke" is actually a cold-hearted con artist named Gavin who targets a particular type of woman, steals her assets and identity, and then commits his ultimate goal: murder.

What the FBI tells Morgan is beyond chilling. Nina wasn't his type. Morgan is. Nina was simply in the wrong place at the wrong time. And Morgan's nightmare is just beginning. Soon she has no choice but to flee to her mother's home in Vermont. While she struggles to build something new, she meets another man, Miles Jameson. He isn't flashy or flirtatious, and his family business has deep roots in town. But Gavin is still out there hunting new victims, and he hasn't forgotten the one who got away.
---
What do you think about this review?
Comments
No comments posted.

Registered users may leave comments.
Log in or register now!