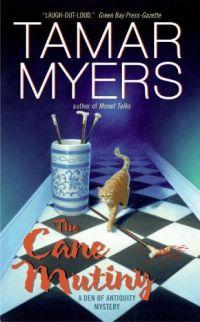 Raising Cane
Den of Antiquity Series, #13
Avon
May 2006
Featuring: Abigail (Abby)Timberlake Washburn; C.J.
384 pages
ISBN: 0060535199
Paperback
Add to Wish List

Abigail Timberlake Washburn understands the antiques game is a gamble -- so she doesn't know what to expect when she wins the bidding for the contents of an old locker that has been sealed up for years. It's a delightful surprise when she discovers inside a collection of exquisite old walking sticks -- and a not-so-delightful one when she pulls out a decrepit gym bag containing . . . a human skull!
The last thing the diminutive South Carolina antiques dealer needs is to be suspected of foul play. So she grabs her chatty assistant (and future sister-in-law), C.J., and heads out to search for a killer they can stick it to. But this cane case will be no walk in the park -- with its arcane clues hinting at poaching, counterfeiting, smuggling . . . and homicide, of course. And when a fresh corpse turns up, things are about to get really sticky for Abby and her staff of one.

Our Past Week of Fresh Picks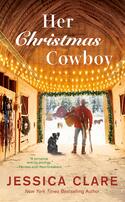 HER CHRISTMAS COWBOY
by Jessica Clare
Featured as Fresh Pick on November 24, 2020
From New York Times bestselling author Jessica Clare comes a Christmas Western filled with holiday cheer.Caleb Watson has been crushing on elementary Read More »
Another strong, sensitive, sexy cowboy hero written by Jessica Clare!
I'm hoping to turn Jessica Clare's Christmas cowboy romances into a yearly tradition!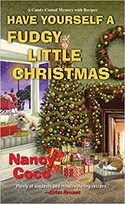 HAVE YOURSELF A FUDGY LITTLE CHRISTMAS
by Nancy Coco
Featured as Fresh Pick on November 23, 2020
Christmas on Mackinac Island brings a flurry of festive activity for fudge shop owner Allie McMurphy—but also a body in a snowbank . . .&nbsp Read More »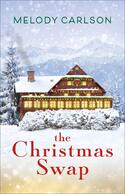 THE CHRISTMAS SWAP
by Melody Carlson
Featured as Fresh Pick on November 22, 2020
All Emma Daley wants this holiday season is a white Christmas. But the young teacher and struggling musician sure can't find that in sunny Read More »
A perfect book to curl up with by the fire and catch some cozy Christmas romance vibes!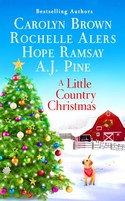 A LITTLE COUNTRY CHRISTMAS
by Rochelle Alers, Carolyn Brown, Hope Ramsay, A.J. Pine
Featured as Fresh Pick on November 21, 2020
From matchmaking carolers to a festive lights competition, four bestselling authors explore the magic of the holidays in these heartwarming small towns.The Perfect Christmas Read More »
Sometimes you have to rediscover the joy of the season.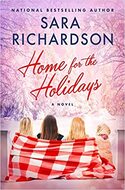 HOME FOR THE HOLIDAYS
by Sara Richardson
Featured as Fresh Pick on November 20, 2020
The Buchanan sisters all share special childhood memories of their Aunt Sassy's beloved Juniper Inn. There, they frolicked in the snow, baked sugar cookies Read More »
It's time for Christmas cheer and a reality check for these sisters.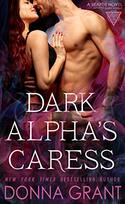 DARK ALPHA'S CARESS
by Donna Grant
Featured as Fresh Pick on November 19, 2020
There is no escaping a Reaper. I am an elite assassin, part of a brotherhood that only answers to Death. And when Death says your Read More »
She becomes the center of his mission!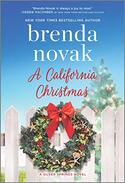 A CALIFORNIA CHRISTMAS
by Brenda Novak
Featured as Fresh Pick on November 18, 2020
Spend the holidays in Silver Springs, where the greatest gift of all is the love you never expected. Up-and-coming TV anchor Emery Bliss Read More »
Holiday season provides the backdrop for an engaging drama.
A romantic, loving, and caring Christmas story!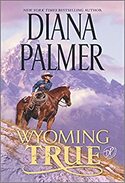 WYOMING TRUE
by Diana Palmer
Featured as Fresh Pick on November 17, 2020
An opposites-attract love may be in store for a gruff rancher and a small-town beauty in a brand-new Wyoming Men romanceJake McGuire Read More »
Fun read done in Diana Palmer's signature fashion
She isn't who he thought she was