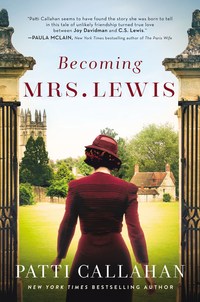 Thomas Nelson
October 2018
On Sale: October 2, 2018
432 pages
ISBN: 0785224505
EAN: 9780785224501
Kindle: B07BB5PSJF
Hardcover / e-Book
Add to Wish List

The love story of C. S. Lewis and his only wife, Helen Joy Davidman Gresham, was improbable-and seemingly impossible. Their Eros-story led to some of C. S. Lewis's greatest works on love, grief, and faith, yet Joy is most commonly known for how she died. Becoming Mrs. Lewis allows us to see how this brilliant and passionate woman lived-and why she stole Jack's heart.

In a most improbable friendship, she found love. In a world where women were silenced, she found her voice. In a God beyond the religion of her birth, she found faith.

From New York Times bestselling author Patti Callahan comes an exquisite novel of Joy Davidman, the woman C. S. Lewis called "my whole world." When poet and writer Joy Davidman began writing letters to C. S. Lewis-known as Jack-she was looking for spiritual answers, not love. Love, after all, wasn't holding together her crumbling marriage. Everything about New Yorker Joy seemed ill-matched for an Oxford don and the beloved writer of Narnia, yet their minds bonded over their letters. Embarking on the adventure of her life, Joy traveled from America to England and back again, facing heartbreak and poverty, discovering friendship and faith, and against all odds, finding a love that even the threat of death couldn't destroy.

In this masterful exploration of one of the greatest love stories of modern times, we meet a brilliant writer, a fiercely independent mother, and a passionate woman who changed the life of this respected author and inspired books that still enchant us and change us. Joy lived at a time when women weren't meant to have a voice-and yet her love for Jack gave them both voices they didn't know they had.

At once a fascinating historical novel and a glimpse into a writer's life, BECOMING MRS. LEWIS is above all a love story-a love of literature and ideas, a love of God, and a love between a husband and wife that, in the end, was not impossible at all.
Start Reading BECOMING MRS. LEWIS Now

Our Past Week of Fresh Picks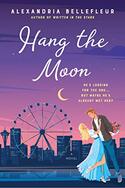 HANG THE MOON
by Alexandria Bellefleur
Featured as Fresh Pick on June 15, 2021
In a delightful follow-up to Written in the Stars, Alexandria Bellefleur delivers another #ownvoices queer rom-com about a hopeless romantic who vows Read More »
A fantastic novel exploring what "romance" really means...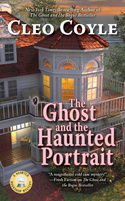 THE GHOST AND THE HAUNTED PORTRAIT
by Cleo Coyle
Featured as Fresh Pick on June 14, 2021
Bookshop owner Penelope Thornton-McClure and her gumshoe ghost team up to solve the stunning mystery at the heart of a madwoman's self Read More »
The mystery unfolds flawlessly.
A Cursed Portrait Opens the Door on Mysteries both Past and Present
Another extraordinary cozy mystery by Cleo Coyle!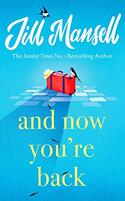 AND NOW YOU'RE BACK
by Jill Mansell
Featured as Fresh Pick on June 13, 2021
One magical winter's night in Venice, Didi fell in love. But it ended - and he left without even saying goodbye.Now, thirteen years on Read More »
Second chance love for a fun light-hearted read
SAFE HARBOR
by Gerhardt Roberts
Featured as Fresh Pick on June 12, 2021
In World War II Berlin, Jews such as Erich Reinhold, who can pass for Aryan, and his sweetheart, Nessa Baumgartner, go underground. In a city Read More »
A Great WWII Book about the Jewish Underground
In the midst of the worse times, love flourishes and endures. Highly recommended read
An awesome WWII story of love, courage, and insurmountable odds!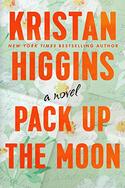 PACK UP THE MOON
by Kristan Higgins
Featured as Fresh Pick on June 11, 2021
Every month, a letter. That's what Lauren decides to leave her husband when she finds out she's dying. Each month, she gives Josh Read More »
Read it with a box of tissues.
THE FIRST STARFIGHTER
by Grace Goodwin
Featured as Fresh Pick on June 10, 2021
Starfighter Training Academy. It was just a game. The newest, hottest video game release of the year. Choose a role. Build the perfect hero who Read More »
She wins a game, saves a world and finds love!
THE WEDDING NIGHT AFFAIR
by L.C. Sharp
Featured as Fresh Pick on June 9, 2021
An unlikely pair explores the darkest corners of London society in this thrilling historical mystery.The year is 1748, and Lady Juliana Uppingham awakens in Read More »
A superb mix of mystery and romance!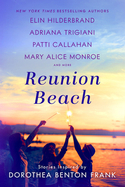 REUNION BEACH
by Mary Alice Monroe, Elin Hilderbrand, Patti Callahan Henry, Adriana Trigiani, Cassandra King
Featured as Fresh Pick on June 8, 2021
In this warm and moving anthology, a group of bestselling authors and writers pay tribute to legendary, larger-than-life New York Times&nbsp Read More »
A Tribute to an Amazing Author, Dorothea Benton Frank