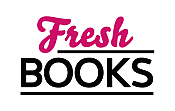 Pick up great June books for summer reading
"A love story between a beloved author and an intriguing woman..."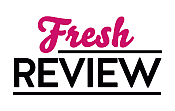 Reviewed by Magdalena Johansson
Posted October 4, 2018

Inspirational Historical | Romance Historical | Women's Fiction Historical
BECOMING MRS. LEWIS is a book that I have been looking forward to reading for a long time. At the same time, I put it off because I was afraid it would not live up to my expectations. I had previously read JOY by Abigail Santamaria, an excellent non-fiction book about Joy Davidman and her life with C.S. Lewis. When I finally sat down and started to read the book, I was pleasantly surprised by how much I loved it.
I breezed through BECOMING MRS. LEWIS. The story is captivating and the writing is superb. I bet most people have heard about C.S. Lewis, also called Jack, the author of, among other things, the NARNIA books. But, perhaps not many know about his personal life. Jack was a confirmed bachelor, an Oxford don who was living with his brother. And he was also an atheist who found God. Joy Davidman also finds religion and begins to write letters to Jack asking for spiritual advice. And the rest, as they say, is history. Reading this book will give you a deep insight into both Joy and Jack's past and present.
If I made a top ten list of books I have read this year so far, BECOMING MRS. LEWIS would be one of them. I love it when books turn out to not only be as good as I hope, but better, and still feel the effect of reading the book long after I'm done. A feeling of contentment. Before BECOMING MRS. LEWIS, I had never read any books by Patti Callahan, but I want to read everything she has written. If you love reading biographical fiction, or just want to read an awesome book, then, I recommend this one!
SUMMARY
The love story of C. S. Lewis and his only wife, Helen Joy Davidman Gresham, was improbable-and seemingly impossible. Their Eros-story led to some of C. S. Lewis's greatest works on love, grief, and faith, yet Joy is most commonly known for how she died. Becoming Mrs. Lewis allows us to see how this brilliant and passionate woman lived-and why she stole Jack's heart.

In a most improbable friendship, she found love. In a world where women were silenced, she found her voice. In a God beyond the religion of her birth, she found faith.

From New York Times bestselling author Patti Callahan comes an exquisite novel of Joy Davidman, the woman C. S. Lewis called "my whole world." When poet and writer Joy Davidman began writing letters to C. S. Lewis-known as Jack-she was looking for spiritual answers, not love. Love, after all, wasn't holding together her crumbling marriage. Everything about New Yorker Joy seemed ill-matched for an Oxford don and the beloved writer of Narnia, yet their minds bonded over their letters. Embarking on the adventure of her life, Joy traveled from America to England and back again, facing heartbreak and poverty, discovering friendship and faith, and against all odds, finding a love that even the threat of death couldn't destroy.

In this masterful exploration of one of the greatest love stories of modern times, we meet a brilliant writer, a fiercely independent mother, and a passionate woman who changed the life of this respected author and inspired books that still enchant us and change us. Joy lived at a time when women weren't meant to have a voice-and yet her love for Jack gave them both voices they didn't know they had.

At once a fascinating historical novel and a glimpse into a writer's life, BECOMING MRS. LEWIS is above all a love story-a love of literature and ideas, a love of God, and a love between a husband and wife that, in the end, was not impossible at all.
---
What do you think about this review?
Comments
1 comment posted.
Re: A love story between a beloved author and an intriguing woman...

Great review! Sounds like a terrific book to
read...especially for C.S.Lewis fans like myself!
(Audrey Lawrence 8:42pm February 1, 2019)
Registered users may leave comments.
Log in or register now!