Not fiction but still important today!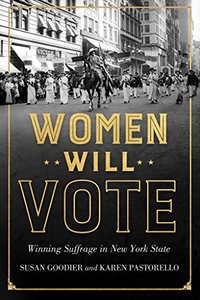 Winning Suffrage in New York State
Cornell University Press
September 2017
On Sale: September 15, 2017
302 pages
ISBN: 1501705555
EAN: 9781501705557
Kindle: B0764JGJ2H
Hardcover / e-Book
Add to Wish List

WOMEN WILL VOTE celebrates the 2017 centenary of women's right to full suffrage in New York State. Susan Goodier and Karen Pastorello highlight the activism of rural, urban, African American, Jewish, immigrant, and European American women, as well as male suffragists, both upstate and downstate, that led to the positive outcome of the 1917 referendum. Goodier and Pastorello argue that the popular nature of the women's suffrage movement in New York State and the resounding success of the referendum at the polls relaunched suffrage as a national issue. If women had failed to gain the vote in New York, Goodier and Pastorello claim, there is good reason to believe that the passage and ratification of the Nineteenth Amendment would have been delayed.
WOMEN WILL VOTE makes clear how actions of New York's patchwork of suffrage advocates heralded a gigantic political, social, and legal shift in the United States. Readers will discover that although these groups did not always collaborate, by working in their own ways toward the goal of enfranchising women they essentially formed a coalition. Together, they created a diverse social and political movement that did not rely solely on the motivating force of white elites and a leadership based in New York City. Goodier and Pastorello convincingly argue that the agitation and organization that led to New York women's victory in 1917 changed the course of American history.
Start Reading WOMEN WILL VOTE Now

Our Past Week of Fresh Picks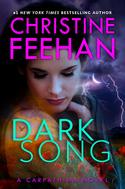 DARK SONG
by Christine Feehan
Featured as Fresh Pick on September 24, 2020
Two Carpathians find hope in the bond that ties their souls in this passionate novel in Christine Feehan's #1 New York Times bestselling Read More »
His song reaches into her heart and soul.
A fascinating tale of psychological suspense with an unassuming heroine who becomes the MVP!
WHEN THE EARL MET HIS MATCH
by Stacy Reid
Featured as Fresh Pick on September 23, 2020
When Hugh Winthrop, the future Marquess of Albury, decides to advertise for a wife in the London paper, he never expected an anonymous response from Read More »
A gothic masterpiece and full of passion!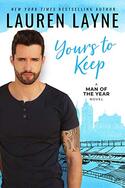 YOURS TO KEEP
by Lauren Layne
Featured as Fresh Pick on September 22, 2020
An irresistible baseball star and a resistant hometown girl stumble into love in a flirty romance by New York Times bestselling author Lauren Layne. Pro Read More »
A fun romcom about baseball, biology, and unexpected romance!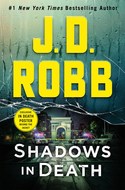 SHADOWS IN DEATH
by J.D. Robb
Featured as Fresh Pick on September 21, 2020
In the new novel in the #1 New York Times-bestselling series, Lt. Eve Dallas is about to walk into the shadows of her husband Read More »
SHADOWS IN DEATH definitely proves how talented a writer J.D. Robb is.
A homicide leads to an international race to protect and serve
The past comes back to haunt Roarke and Eve....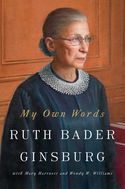 MY OWN WORDS
by Ruth Bader Ginsburg
Featured as Fresh Pick on September 20, 2020
The first book from Ruth Bader Ginsburg since becoming a Supreme Court Justice in 1993—a witty, engaging, serious, and playful collection of writings Read More »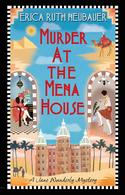 MURDER AT THE MENA HOUSE
by Erica Ruth Neubauer
Featured as Fresh Pick on September 19, 2020
Well-heeled travelers from around the world flock to the Mena House Hotel—an exotic gem in the heart of Cairo where cocktails flow Read More »
A splendidly exotic historical murder mystery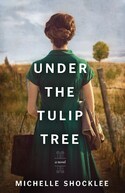 UNDER THE TULIP TREE
by Michelle Shocklee
Featured as Fresh Pick on September 18, 2020
Sixteen-year-old Lorena Leland's dreams of a rich and fulfilling life as a writer are dashed when the stock market crashes in Read More »
A Fresh Look at the Civil War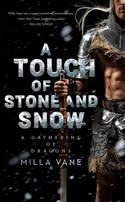 A TOUCH OF STONE AND SNOW
by Milla Vane
Featured as Fresh Pick on September 17, 2020
Milla Vane returns to a world of kings, magic, and passion in her exhilarating A Gathering of Dragons series, as a great alliance forms to Read More »
Can barbarians torn apart by war reunite in love to fulfill their destiny?