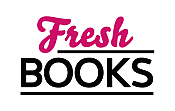 Explore new books in September
"A history of the brave women who campaigned to vote in New York"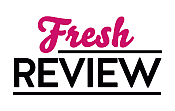 Reviewed by Clare O'Beara
Posted March 2, 2018

Non-Fiction Memoir | Non-Fiction History | Non-Fiction Political
Subtitled Winning Suffrage in New York State, this chronicle gets off to a fascinating start. The timeline alone is eye-opening for today's reader. In 1827, New York State abolishes slavery. In 1867, the New York Constitutional Convention adds the word 'male' to the definition of a citizen, despite all the steps in between whereby women attempted to gain the right to vote. So, we are shown that a former slave man could be classed as a citizen but no woman could. This book follows the efforts of brave, challenging women who decided they were tired of being classed as property.
WOMEN WILL VOTE shows that at this time, NY State was the most densely inhabited state and led the way in many matters, including organisation and distributing information, with six newspapers. Political seats are described, as a major city's representation would be different to a rural state's. The steps along the way were all hard-fought, including the married woman's right to property and the right to be equal custodian of her child. Women even had to fight for the right to their own earned income. Only during the First World War did women manage to pass a referendum on their right to vote, and it took until 1920 before it was inscribed into law.
The term activist is modern but the authors Susan Goodier and Karen Pastorello have separated out five different kinds of suffrage activists. Rural women, poor immigrant women, black women, male supporters, and radical women all found their own organisations to join or ways to demonstrate. The New York State Woman Suffrage Association seems like an obvious choice, but the Women's Christian Temperance Union also endorsed suffrage. The Colored Women's Equal Suffrage League of Brooklyn shows that some groups were both area and person specific. The Women's Trade Union League of New York showed that those hard working ladies were determined to be entitled to their income. While the Voters League of Women Suffrage was, at that time, composed of men.
Individuals include Matilda Gage, a part of the abolition movement who stated in 1852 that she wanted the right to vote and be part of the legal system. Some male ministers and judges agreed that half the population should not govern the whole. By and large though, those who held the reins of power and wealth were reluctant to relinquish them -- as ever. A convention held at Seneca Falls in 1848 had explicitly stated that minor adjustments were not enough, chiefly granting increased property rights to married women. Now, women began to organise, hold meetings and distribute pamphlets.
Sojourner Truth, a former NY slave, stated that there was "a great stir about colored men getting rights, but not a word about colored women." Others were intent on getting votes for black men, and feared that adding all women would dilute the vote too much and create too much opposition. Addie Jackson and Harriet Tubman worked to improve civil rights generally, including homes for the elderly. Churches often supported their members' causes.
Working women, as the New York Tribute pointed out, spent most of their waking hours at their jobs in garment factories or sewing at home. They had no time after caring for the family to organize. Hence a labor union was more likely to attract them. Immigrant workers were also part of discrete communities such as Italian, Jewish, Irish. With the spread of education, in 1904 Caroline Lexow founded the College Equal Suffrage League of New York State.
Max Eastman, who founded the Men's League for Women Suffrage of the State of New York, was the college-educated son of one of the earliest female ordained ministers. As time passed more and more participants were second or third generation suffragists. Women in other states, including Alaska Territory, could vote. Women journalists even worked as war correspondents. Madeleine Doty covered the Russian Revolution for Good Housekeeping.
I can't do justice to the wealth of research and painstaking writing, but I will mention the photographs, some from the Library of Congress. The many individual ladies shown are often in dark dresses, very respectable, but I particularly like the decorated car carrying ladies in white on their campaigning with the Delhi (NY) Equal Suffrage Club. Parades on the streets are a fine sight to see, with banners, elephants, and uniformed police. And there's a gorgeous shot of a woman driving her horse on Long Beach.
I strongly recommend WOMEN WILL VOTE by Susan Goodier and Karen Pastorello to anyone who is interested in history, law, New York, women's studies, or equality. This might make a wonderful gift for someone interested in such issues, or splendid background reading for a college student.
SUMMARY
WOMEN WILL VOTE celebrates the 2017 centenary of women's right to full suffrage in New York State. Susan Goodier and Karen Pastorello highlight the activism of rural, urban, African American, Jewish, immigrant, and European American women, as well as male suffragists, both upstate and downstate, that led to the positive outcome of the 1917 referendum. Goodier and Pastorello argue that the popular nature of the women's suffrage movement in New York State and the resounding success of the referendum at the polls relaunched suffrage as a national issue. If women had failed to gain the vote in New York, Goodier and Pastorello claim, there is good reason to believe that the passage and ratification of the Nineteenth Amendment would have been delayed.
WOMEN WILL VOTE makes clear how actions of New York's patchwork of suffrage advocates heralded a gigantic political, social, and legal shift in the United States. Readers will discover that although these groups did not always collaborate, by working in their own ways toward the goal of enfranchising women they essentially formed a coalition. Together, they created a diverse social and political movement that did not rely solely on the motivating force of white elites and a leadership based in New York City. Goodier and Pastorello convincingly argue that the agitation and organization that led to New York women's victory in 1917 changed the course of American history.
---
What do you think about this review?
Comments
No comments posted.

Registered users may leave comments.
Log in or register now!