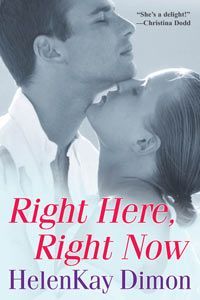 Brava
March 2008
On Sale: February 26, 2008
Featuring: Gabby Pearson; Reed Larkin
320 pages
ISBN: 0758222238
EAN: 9780758222237
Trade Size
Add to Wish List

IT'S NOT YOU, IT'S ME…
For Gabby Pearson, being dumped in public before the dessert course has to be the lowest of the low—especially when it's the old, "It's not you, it's me" speech. Honestly, how about something original: "I have five minutes to live" (very possible); "It's not you, it's the voices in my head" (thanks for the warning); or "I am such a powerful sexual being I could put you into a coma with one kiss" (wishful thinking). Not that Gabby would ever know since Reed Larkin never bothered to take her to bed. Why does a girl bother (to shave)? The only thing left to do is offer the guy a goodbye-forever drink…on his head.
IT'S ME WANTING YOU COMPLETELY…
Damn. Reed did his job—he walked away from Gabby rather than drag her into his unstable life and danger. Now he's wearing her full glass of wine instead of throwing her onto his sheets. It doesn't help that the woman is smart as hell and could stop a man's breath with that wide smile and those shapely curves. Gabby has it all, and Reed wants every inch of her. And now the joke's on him, because new intel says Gabby has just become his assignment: He has one day to win her back, get information from her she may not know she has, and somehow protect her at the same time.
RIGHT HERE, RIGHT NOW. PROBLEM?
The stakes are high. The odds are impossible. And the mutual attraction is as hot and strong as Gabby's anger. And Reed can only hope his next speech—"It's you, baby, it's definitely you…"—will be the start of something wild, something crazy, something dangerous, something wonderful…

Our Past Week of Fresh Picks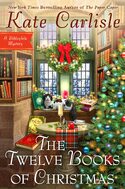 THE TWELVE BOOKS OF CHRISTMAS
by Kate Carlisle
Featured as Fresh Pick on December 2, 2023
The first ever Christmas mystery in the beloved New York Times bestselling Bibliophile Mystery series!San Francisco book-restoration expert Brooklyn Wainwright and her hunky Read More »
Make sure this holiday cozy mystery is on your wish list!
Looking for missing books leads Bibliophile Brooklyn to investigating murder...
This Scottish wedding is starting the year off with some missing books and murdered guests.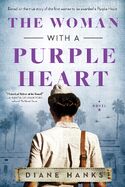 THE WOMAN WITH A PURPLE HEART
by Diane Hanks
Featured as Fresh Pick on December 1, 2023
Based on the real life of Lieutenant Annie Fox, Chief Nurse of Hickam Hospital, The Woman with a Purple Heart is an inspiring WWII novel Read More »
Pearl Harbour seen through the eyes of an accomplished wartime nurse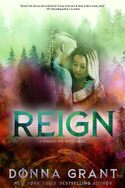 REIGN
by Donna Grant
Featured as Fresh Pick on November 30, 2023
New York Times and USA Today bestselling author Donna Grant blends the magic of Scottish and Norse tradition in the final installment Read More »
The perfect finale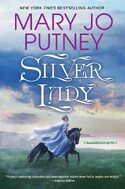 SILVER LADY
by Mary Jo Putney
Featured as Fresh Pick on November 29, 2023
From the renowned bestselling author comes a thrilling new historical romance series set in the remote English county of Cornwall, featuring a rugged hero and Read More »
Peril in the Cornish shipyards in this 1800s romance
An amazing and enchanting regency novel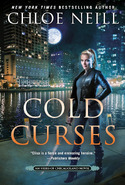 COLD CURSES
by Chloe Neill
Featured as Fresh Pick on November 28, 2023
It's all magical hands on deck for vampire Elisa Sullivan and her allies as they fight to save the Windy City from a Read More »
A fun and entertaining thrill ride!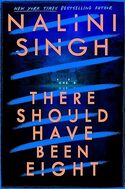 THERE SHOULD HAVE BEEN EIGHT
by Nalini Singh
Featured as Fresh Pick on November 27, 2023
In this chilling thriller from New York Times bestselling author Nalini Singh, a remote estate in New Zealand's Southern Alps hosts Read More »
Modern day Gothic with a limited punch
The truth comes out in this dangerous setting!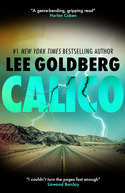 CALICO
by Lee Goldberg
Featured as Fresh Pick on November 26, 2023
From #1 New York Times bestselling author Lee Goldberg, comes an explosive, page-turning investigative thriller - with a mind-blowing twist.There's a saying Read More »
A time-twisting thriller visits a Mojave desert mining town
NEXT-DOOR NEMESIS
by Alexa Martin
Featured as Fresh Pick on November 25, 2023
Two rival candidates for a homeowner's association presidency are about to find out how dirty suburbanites fight in this steamy new romantic comedy Read More »
Don't Pick a Fight You Can't Win