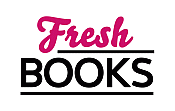 December's Must-Reads: Top Books to Close Out the Year with a Bang
HelenKay Dimon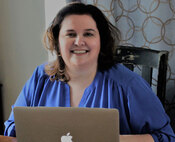 Blogging at Fresh Fiction
HelenKay Dimon | A Woman with a Messy Con Artist Family
April 28, 2023
1--What is the title of your latest release? MOOREWOOD FAMILY RULES Read More...
HelenKay Dimon | Second Chances
November 25, 2015
I have to admit for a very long time I steered away from second-chance-at-love romances. As a divorce lawyer, some of those Read More...
Pseudonym: Darby Kane.

HelenKay Dimon is a former divorce attorney turned full-time romance author. Odd transition, right? She has sold over thirty novels, novellas and shorts to numerous publishers, including Kensington, Harlequin and Penguin, Samhain, Carina Press, and HarperCollins. Her nationally bestselling and award-winning books have been showcased in numerous venues and her books have twice been named "Red-Hot Reads" and excerpted in Cosmopolitan magazine. But the best part of the job is never having to wear pantyhose.
Log In to see more information about HelenKay Dimon
Log in or register now!
Series
Hanover Brothers | Bad Boys Undercover | Corcoran Team: Bulletproof Bachelors | Games People Play | Tough Love
Books:
Moorewood Family Rules, May 2023
Paperback / e-Book
The Secret She Keeps, January 2020
Mass Market Paperback / e-Book
Her Other Secret, July 2019
Mass Market Paperback / e-Book
The Protector, August 2018
Games People Play #4
Mass Market Paperback / e-Book
The Pretender, January 2018
Games People Play
Mass Market Paperback / e-Book
The Enforcer, May 2017
Games People Play
Mass Market Paperback / e-Book
Guarding Mr. Fine, February 2017
Tough Love #3
e-Book
The Fixer, January 2017
Games People Play
Mass Market Paperback / e-Book
The Talented Mr. Rivers, September 2016
Tough Love #2
e-Book
Under the Wire, July 2016
Bad Boys Undercover #4
Paperback / e-Book
Mr. and Mr. Smith, June 2016
Tough Love #1
e-Book
Stranded, December 2015
e-Book
Mine, October 2015
Paperback / e-Book
Facing Fire, October 2015
Bad Boys Undercover #3
Paperback / e-Book
Tamed, August 2015
Corcoran Team: Bulletproof Bachelors #3
Paperback / e-Book
Sheltered, July 2015
Corcoran Team: Bulletproof Bachelors #2
Paperback / e-Book
Cornered, June 2015
Corcoran Team: Bulletproof Bachelors #1
Paperback / e-Book
Falling Hard, June 2015
Bad Boys Undercover #2
Paperback / e-Book
Taken, May 2015
e-Book
Playing Dirty, February 2015
Bad Boys Undercover #1
Paperback / e-Book
Running Hot, December 2014
Bad Boys Undercover Novella
e-Book
Too Far Gone, December 2014
Hanover Brothers #4
e-Book
Only, October 2014
Paperback / e-Book
Long Way Home, August 2014
Hanover Borthers #3
e-Book
Mercy, May 2014
Paperback / e-Book
Baby, It's Cold Outside, February 2014
Men at Work #1
e-Book
Cosmo Red-Hot Reads Box Set: CAKE; Fearless; Naked Sushi; Everything You Need to Know, December 2013
COSMO Red-Hot Reads
e-Book (reprint)
Everything You Need To Know, October 2013
e-Book
A Simple Twist of Fate, July 2013
Hanover Borthers #2
e-Book
Ruthless, July 2013
Paperback / e-Book
No Turning Back, March 2013
Hanover Borthers #1
e-Book
When She Wasn't Looking, May 2012
Paperback / e-Book
Holiday Kisses, December 2011
e-Book
Gunning for Trouble, February 2011
Mystery Men
Paperback / e-Book
Guns and the Girl Next Door, January 2011
Mystery Men
Paperback
Impulsive, November 2010
Men Of Hawaii #5
Trade Size
Night Moves, June 2010
Mass Market Paperback
A Proper Seduction, May 2010
e-Book
Under The Gun, March 2010
Mystery Men #1
Mass Market Paperback
Leave Me Breathless, March 2010
Paperback
Holding Out For A Hero, October 2009
Men of Hawaii #3
Trade Size
Kissing Santa Claus, October 2009
Trade Size
It's Hotter In Hawaii, April 2009
Paperback
Hot As Hell, November 2008
Paperback
To All A Good Night, October 2008
Paperback
Hard As Nails, July 2008
Paperback
Right Here, Right Now, March 2008
Trade Size
Your Mouth Drives Me Crazy, July 2007
Trade Size
Viva Las Bad Boys, August 2006
Trade Size
When Good Things Happen to Bad Boys, April 2006
Bad Boys
Trade Size

Videos