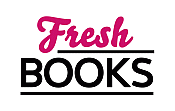 Grab a PSL and a great read in September
"A fun and fiery hot tale of dealing with deception to reach an honest relationship."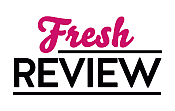 Reviewed by Kay Quintin
Posted February 13, 2008

Romance Erotica Sensual | Contemporary | Romance Contemporary
Reed Larkin, posing as a computer nerd, is in reality an agent of the Division of Special Projects (DSP) assigned to woo the petite Gabriel "Gabby" Pearson, who's investigating the financial matters of Greg Benson and his father. Reed's supervisor, Charlotte, has made it clear that the assignment includes whatever it takes, even having sex with Gabby, to stay close to her. Gabby, unbeknownst to Reed, is an agent in forensic financial research with Financial Solutions and conducts investigations for the FBI and Drug Enforcement using the cover of a real accounting firm in Washington, D.C.
As Reed becomes emotionally involved with Gabby, he decides to break if off with her to protect her from any danger in Benson's investigation. After Charlotte orders Reed to make up with Gabby, he grovels back to Gabby fearing flying objects. Strong physical attraction between the two of them results in very hot sex that neither can get enough of. When Reed finds out he's been lied to regarding his assignment, which is to guard Gabby, everything blows up. Gabby and Reed become aware that they are both actually working for the same agencies and have been deceiving each other. By now, they are completely in love with each other. How much of Reed's sexual involvement was his assignment? And what lengths will Reed go to in order to rectify the lies and convince Gabby of his sincerity?
Gabby is a petite, fiery young woman who has food and sex at the top of her list; not necessarily in that order. Gabby and Reed make a perfect couple to create a humorous and fast-paced story. Between the deception and lies, they manage to indulge in some very explicit sex. I really enjoyed HelenKay Dimon's style of writing. She kept the story fresh, fast and alive all the way through. I definitely recommend RIGHT HERE, RIGHT NOW as a good read.
SUMMARY
IT'S NOT YOU, IT'S ME…
For Gabby Pearson, being dumped in public before the dessert course has to be the lowest of the low—especially when it's the old, "It's not you, it's me" speech. Honestly, how about something original: "I have five minutes to live" (very possible); "It's not you, it's the voices in my head" (thanks for the warning); or "I am such a powerful sexual being I could put you into a coma with one kiss" (wishful thinking). Not that Gabby would ever know since Reed Larkin never bothered to take her to bed. Why does a girl bother (to shave)? The only thing left to do is offer the guy a goodbye-forever drink…on his head.
IT'S ME WANTING YOU COMPLETELY…
Damn. Reed did his job—he walked away from Gabby rather than drag her into his unstable life and danger. Now he's wearing her full glass of wine instead of throwing her onto his sheets. It doesn't help that the woman is smart as hell and could stop a man's breath with that wide smile and those shapely curves. Gabby has it all, and Reed wants every inch of her. And now the joke's on him, because new intel says Gabby has just become his assignment: He has one day to win her back, get information from her she may not know she has, and somehow protect her at the same time.
RIGHT HERE, RIGHT NOW. PROBLEM?
The stakes are high. The odds are impossible. And the mutual attraction is as hot and strong as Gabby's anger. And Reed can only hope his next speech—"It's you, baby, it's definitely you…"—will be the start of something wild, something crazy, something dangerous, something wonderful…
---
What do you think about this review?
Comments
No comments posted.

Registered users may leave comments.
Log in or register now!