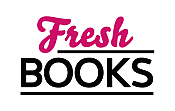 Sweet Romance + Thrilling Intrigue = February Best Reads
Reviews
Dark Blood
by Christine Feehan
"...full of love, danger, and deceit..."
Posted August 1, 2015

Every time I sit down to read a novel by Christine Feehan I'm find myself torn between excitement and dread. I am a huge fan of paranormal novels. Okay, I'm a little obsessed and Feehan drew me into that world. I fell in love with the Carpathian race Read more...



The Beautiful Ashes
by Jeaniene Frost
"Jeaniene Frost will win your heart with The Beautiful Ashes"
Posted September 6, 2014

If you're a huge fan of paranormal romance books and haven't heard of Jeaniene Frost you don't know what you've been missing!! Jeaniene Frost drew her readers in with her vampiric stories but will win your heart with THE BEAUTIFUL ASHES, the first book in her Read more...



Snow On The Bayou
by Sandra Hill
"Sexy Navy SEAL meets his match when he returns to his roots on the Bayou!"
Posted August 10, 2014

Every time I open up a book from Sandra Hill I know I'm in for a treat. She has such a gift with words that she shares with her readers. Sandra Hill breathes life into her characters, entertains her readers, and helps them to forget about their real- life Read more...



Meredith Richardson
Features & Posts
No posts found.
5 comments posted.

Re: Born Wild (11:05am November 2, 2013):

A sizzling cover for a sizzling read! I can't wait to check it out :)

Re: Bare Knuckle (12:23pm October 16, 2013):

This book looks really interesting, I can't wait to check it out.

Re: Run The Risk (12:22pm October 16, 2013):

I'm loving the book cover

Re: Command Performance (5:49pm October 8, 2013):

Congrats on your debut novel, it looks really interesting.

Re: One Night in the Spa (5:24pm October 8, 2013):

It looks like a great book :)