"Jeaniene Frost will win your heart with The Beautiful Ashes"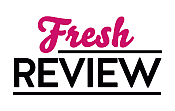 Reviewed by Meredith Richardson
Posted September 6, 2014

Romance Paranormal | New Adult
If you're a huge fan of paranormal romance books and haven't heard of Jeaniene Frost you don't know what you've been missing!! Jeaniene Frost drew her readers in with her vampiric stories but will win your heart with THE BEAUTIFUL ASHES, the first book in her new Broken Destiny series. I'll admit when I first saw the book I was a little leery, there are so many stories out there about angels and demons and most of them leave readers wanting.
I was not disappointed!! From page one I was hooked by the story of a young naive girl, Ivy that wanted nothing more then to find her missing sister and morn the death of her parents. But within minutes her whole world changes as she realizes that something supernatural is a foot and somehow she's connected. If that's not enough the gorgeous Adrian shows up to save her life only to kidnap her right after. He says he wants to help her but cant she trust him?
In a way this book reminded me of Supernatural but with a fresh new twist, for those out who are hooked to the show you will absolutely love this book. This story had demons and angels and everything in between but it also dealt with people. Not characters or heroes that are perfect but real life people that make mistakes and are sometimes ruled by jealousy and anger. I think that is what endeared this story to me, the emotions and personalities that Frost created for these characters is so rich that I could easily see this book moving to the big screen **hint hint**.
Of course between the cross country road trips and deadly battles there is an indescribable connection between the two main characters Ivy and Adrian. Despite whats going on around them and their better judgement they can't help but fall in love with each other... even if it could mean life or death for one of them. I don't want to give anything away but if you take the chance with this story you wont be disappointed.
THE BEAUTIFUL ASHES will have you on the edge of your seat Ivy and Adrian take on an impossible mission to save Ivy's sister from a horrific fate... and maybe fall in love in the process.
SUMMARY
In a world of shadows, anything is possible. Except escaping your fate.
Ever since she was a child, Ivy has been gripped by visions of strange realms just beyond her own. But when her sister goes missing, Ivy discovers the truth is far worse—her hallucinations are real, and her sister is trapped in a parallel realm. And the one person who believes her is the dangerously attractive guy who's bound by an ancient legacy to betray her.
Adrian might have turned his back on those who raised him, but that doesn't mean he can change his fate-no matter how strong a pull he feels toward Ivy. Together they search for the powerful relic that can save her sister, but Adrian knows what Ivy doesn't: that every step brings Ivy closer to the truth about her own destiny, and a war that could doom the world. Sooner or later, it will be Ivy on one side and Adrian on the other. And nothing but ashes in between.
---
What do you think about this review?
Comments
No comments posted.

Registered users may leave comments.
Log in or register now!