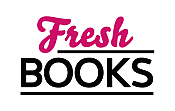 Great new reads in September
Reviews
The Coptic Secret
by Gregg Loomis
"The stakes have never been higher for Lang Reilly than in the fourth book in this adventure series."
Posted May 17, 2009

Lang Reilly's friend, multibillionaire and entrepreneur Sir Eon Weatherston-Wilby, is unveiling some 4th century parchments at the British Museum. Unbeknownst to Lang, there are powerful forces working to destroy the parchments, and during the evening, they strike, taking Eon and the historical documents. When Eon turns up murdered Read more...



Sudden Death
by Allison Brennan
"A page-turning romantic suspense with twists and turns all the way to the end."
Posted March 16, 2009

When a homeless man is found tortured and murdered in a Sacramento alley, FBI special agent Megan Elliot has little to go on but a set of military tags. Then when another retired soldier is ambushed, tortured and murdered like the first, Megan realizes she's dealing with a serial Read more...



Come Toy With Me
by Cara Summers
"This romantic suspense is a sexy, fast-paced page-turner."
Posted December 3, 2008

Cat McGuire's Christmas is heating up. Not only is she waiting on a shipment of dolls from Mexico for some impatient customers, but her father has set her up with a hot fiancť to cover his own wife's lies. What a mess! However, when Cat agrees to help Read more...



Playing Dead
by Allison Brennan
"Can an escaped convict convince his daughter of his innocence before it's too late?"
Posted September 15, 2008

Fifteen years ago, Tom O'Brien was convicted of murdering his wife and her lover and wound up on death row. Now that his appeals have been exhausted, Tom is ready to die, but he still maintains his innocence. Then a natural disaster lands him on the outside where he Read more...



Random Victim
by Michael A. Black
"An energetic, fast-paced novel of murder, betrayal and corruption."
Posted March 18, 2008

Judge Miriam Walker was murdered and the case is cold. It's just one of several high-profile cases Sheriff O'Hara's Cook County department has botched recently, and with elections coming up, he's worried about his job. O'Hara knows if one of these cases can be Read more...



The Sinai Secret
by Gregg Loomis
"Another thrilling, action-packed adventure for Lang Reilly!"
Posted February 13, 2008

With help from an old friend, Lang Reilly learns from a recently discovered ancient document that a biblical people had a weapon to rival 21st century weapons. And this ancient technology has found its way into the hands of fanatics in the Middle East. As Lang races across continents searching Read more...



Gates of Hades
by Gregg Loomis
"Action-packed suspense with lots of twists and turns."
Posted May 16, 2007

Strange murders with similar evidence in different parts of the world have Jason Peters following a trail of unusual rocks to a place in the earth the ancients believed led to misery. For Peters, who works for an organization shrouded in secrecy, this centuries-old site is the key to Read more...



Hope...in Vitro
by Shelley Chawla, Dianne Wilson
"Insightful, compassionate look at a very controversial issue."
Posted April 7, 2007

Senator Bob Moreland's political career is invested in the conservative movement that fights against embryonic stem cell research. With his wife's help, he spreads the message that killing babies to cure people is inherently wrong. Moreland is hoping his son, Josh, will follow him into the political arena Read more...



On Tall Pine Lake
by Dorothy Garlock
"Contemporary romance with a touch of mystery."
Posted February 12, 2007

As Nona, her sister, Maggie, and long-time family friend, Mabel, prepare to move to a lakeside camp in Arkansas for the summer, Nona receives a package from her half-brother. The instructions he sends her say not to open the package, but to keep it safe for him. Nona Read more...



The Grail King
by Joy Nash
"Magical tale of Druids and Romans during turbulent time in history."
Posted July 13, 2006

Deep in the mountains of Britannia, a Druid Priest finds a young Roman woman freezing to death in the snow. Owein brings Clara to his village and reluctantly nurses her back to health. During her recovery, the two find they have a magical connection, but Owein won't allow Clara Read more...



The Julian Secret
by Gregg Loomis
"Thrilling, compelling sequel to THE PEGASUS SECRET, and even better than the first book."
Posted April 16, 2006

In the third century AD, a Roman Emperor has a vessel buried in one of the ancient hills of Rome. Then in 1939, when the Pope dies and is being buried, the vessel resurfaces, only to pass into the hands of Hitler. Inside the vessel is hidden one of the Read more...



Crescent Moon
by Lori Handeland
"Another great Nightcreatures novel from this talented author."
Posted January 15, 2006

Diana Malone is in New Orleans to prove to the world that her dead husband was not a crazy man. As a crypto- zoologist, she's attempting to uncover the existence of mythical animals; something her husband spent years trying to do. Now she follows legends and folk tales that Read more...



The Marriage Bargain
by Diane Perkins
"Richly detailed characters and an emotional storyline make this a superb read."
Posted September 7, 2005

Emma Keenan is struggling to keep her husband's estate afloat with little money and a scant few servants. It's been three years since the blighter took off to spend his days as a gentleman soldier in the English army. For Emma, it's been three years of lonely Read more...



Shadows All Around Her
by Catherine Mulvany
"Romantic suspense with a paranormal twist."
Posted August 12, 2005

Caitlin O'Shaughnessy is hiding out at her stepfather Magnus' house after a recent date that went very bad. She discovers a package he's mailed home for her and wonders at its strange contents, a set of Napier bones and an old manuscript. When Magnus, a world-renowned mathematician Read more...



Taming the Barbarian
by Lois Greiman
"Statue of past barbarian comes to life."
Posted August 7, 2005

Widowed several years earlier, Fleurette Eddings is being pressured by her friends to remarry, but she's determined to remain single. Fleurette discovers an extraordinary statue of a 14th century Celtic warrior on a horse followed by a wolf and decides she must have it for her garden. With the Read more...



Twin Peaks
by Susan Johnson, Jasmine Haynes
"Best erotica I've read lately."
Posted July 4, 2005

WEDDING SURPRISE by Susan Johnson - Sofie Piper has the hots for the new high school football coach, Jake Finn, and it turns out they're attending the same wedding at the Mill Valley Inn. Sofie wastes no time letting Jake know that she's available and Read more...



Dark Moon
by Lori Handeland
"Spellbinding conclusion to this fantastic werewolf series."
Posted June 17, 2005

Dr. Elise Hanover is tucked away in Montana working diligently on a cure for the werewolf virus when an old flame shows up and turns her libido upside down. They step out of the research center to check on her wolves, and the entire place is blown to bits, including Read more...



Do You Believe?
by Ann Lawrence
"Witty, sensual and brilliantly written novel with a paranormal element."
Posted April 15, 2005

Rose Early is in England searching for her sister, Joan, who hasn't answered her e-mails or cell phone messages in a couple of weeks. Rose descends on the cottage of horror writer V.F. Drummond in the hope that he has some information about her sister's whereabouts Read more...



The Pegasus Secret
by Gregg Loomis
"An intelligent, fast-paced, riveting thriller with an explosive ending. A great debut novel."
Posted April 15, 2005

Retired US Agent Langford Reilly receives news that his sister and young nephew are killed in a fireball explosion in Paris. Grief-stricken, he flies to France to find the only thing remaining of his sister's is an old replica painting, the kind of medieval art she loved to Read more...



Shayne Sawyer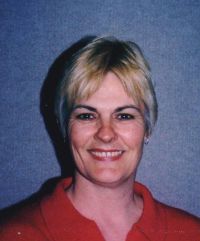 Born & raised in New Zealand, I now live in Topeka with my husband & children & assorted pets. I belong to Kansas Writers Inc & RWA, & I write Historical fiction. In my spare time, my husband & I are fixing up a large old home that for 70-some years was home to troubled & pregnant teens.
Features & Posts
No posts found.