"Can an escaped convict convince his daughter of his innocence before it's too late?"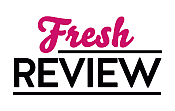 Reviewed by Shayne Sawyer
Posted September 15, 2008

Romance Suspense | Suspense Psychological | Thriller Police Procedural
Fifteen years ago, Tom O'Brien was convicted of murdering his wife and her lover and wound up on death row. Now that his appeals have been exhausted, Tom is ready to die, but he still maintains his innocence. Then a natural disaster lands him on the outside where he goes in search of his daughter, who was the prosecution's key witness at his trial.
Private investigator Claire O'Brien is working a case on the Sacramento Wharf when she's cornered by her father. Tom begs her to contact Oliver Maddox, a young man who's dug up some evidence that will exonerate Tom. Upset at her father's intrusion into her life, and along with it all the long-suppressed memories, Claire refuses to help him. After all, he's an escaped convict, and what he's asking of her would make her an accessory.
FBI Agent Mitch Bianchi and his partner, Steve Donovan, are hot on the trail of prison escapee Tom O'Brien, who's unwittingly led them to Claire. To bring O'Brien in, Mitch befriends Claire under the guise of a writer.
Claire's not looking for a new relationship, but falls for the handsome Mitch and must juggle her time between him and the growing evidence that suggests her father really was framed for murder. When those involved in the O'Brien trial begin to go missing or turn up dead, Claire knows her father is telling the truth.
For years the real killer has lived below the radar, with Claire close in sight. As Claire gets closer to the truth, she too must die. The killer has waited years for this moment, to finally have Claire and put to rest childhood demons.
Ms. Brennan has woven a dark, twisting story of human frailty and greed stretching from high government offices to a bar in small-town California. I was completely engrossed in the story and couldn't put the book down. I highly recommend this read.
SUMMARY
Dead Man Running
Sentenced to death for crimes he didn't commit, ex-cop Tom O'Brien is now a fugitive on the run. After fifteen years behind bars, he's determined to prove his innocence—but first he must convince his daughter, whose testimony helped put him in prison, that he has damning evidence of a plot to frame him.
Claire is no longer the naïve young teenager who walked in to find her mother and her mother's lover dead and her father holding the gun. She's a successful fraud investigator who figures that everyone lies. Though Claire believes in her father's guilt, her curiosity propels her to look into the disappearance of a law student who claimed he had proof of Tom's innocence. But the answers Claire finds only lead to more questions and reinforce her belief that there's no one left to trust.
Obsessed with the O'Brien case, FBI agent Mitch Bianchi befriends Claire under false pretenses, convinced that Tom is not only innocent but in grave danger—and not just from the cops. As the three race toward the truth, a murderous conspiracy tightens its noose—and Claire becomes the target of an ice-cold psychopath who will kill to protect his secrets.
Videos
---
What do you think about this review?
Comments
No comments posted.

Registered users may leave comments.
Log in or register now!