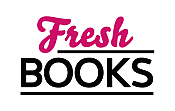 Summer Reads are HOT in July!
Reviews
Stormdancer
by Jay Kristoff
"Steampunk at it's best!"
Posted November 20, 2013

The story is set in a steampunk empire (Japan), where people are dying because of the Bloody Lotus that is poisoning every living thing. People are disciplined by the machine-powered Lotus Guild which punishes based on their opinion of whether you are pure or an impure (intoxicated by the Read more...



Weapon Of Choice
by Patricia Gussin
"Tension-filled medical thriller just for you!"
Posted November 19, 2013

In the 1980's Dr, Laura Nelson, seemed to have a normal life despite being the Chief of Surgery at Tampa City Hospital. All is well until they discover their first ever HIV/AIDS case in Tampa. The patient's father Dr. Worth, is a researcher who discovered a cure Read more...



Dance Of Shadows
by Yelena Black
"Promising/unique/engaging plot- beautiful cover!"
Posted September 15, 2013

I have to admit that this book is in my top list of beautiful covers. It's eerily beautiful to see the lone ballerina in that pose surrounded by fog and red petals. Her tutu is stunning beyond compare. Although, it has bright colors, it brings dark foreboding. Plus, this Read more...



Level 2
by Lenore Appelhans
"LEVEL 2 is thought-provoking"
Posted September 14, 2013

The cover for LEVEL 2 iss great, the color and its futuristic aspects. Although, the kick-ass heroine on it does not really depict the heroine in the book ( maybe in the sequels). Felicia Ward is dead and she's trapped in a stark white afterlife called Level 2. Felicia Read more...



Echo
by Alyson NoŽl
"One word that describe this book- EPIC!"
Posted June 12, 2013

ECHO picked up where Fated ends. But unlike Fated, the second book doesn't dwell more on backstories and information, Echo jumps right into the plot. ECHO centers more on Daire and Dace's dangerous mission to save the Lowerworld from being corrupted by his twin evil brother Cade. The Read more...



Touch Of Steel
by Kate Cross
"A new world of wicked spies that will leave you wanting more!"
Posted March 30, 2013

Claire Brooks and her brother Robert had been American spies for the The Company since they were young. But when her brother died, she vowed revenge even if it meant she has to find the culprit herself. She believes Stanton Howard is responsible and follows him to England. However, she Read more...



Claws
by Mike Grinti
"A surprisingly wonderful read"
Posted March 10, 2013

In a contemporary fairytale as irresistible as catnip, one girl discovers that some magic cuts deep... Emma's sister is missing. Her parents have spent all their savings on the search. And now the family has no choice but to live in a ramshackle trailer park on the edge of Read more...



Clobbered By Camembert
by Avery Aames
"Good Mystery + Cheese Recipe= Fun Read!"
Posted March 10, 2013

Charlotte Bessette is preparing for the annual town's Winter Wonderland fair when an old friend of her mother visits with memories of when Charlotte was young and her parents death are brought up though they haven't talked much about it because the next thing Charlotte knows, Kaitlyn is Read more...



Hidden
by Kristin Cast, P.C. Cast
"Epic story of vampyres, spells, magic and wicca religion"
Posted March 10, 2013

The cover of HIDDEN is pretty and creepy. I love the color, the symbols, I just thought it would be better if the model has curls like Zoey. This series is probably the most-thought-of. It always gets better with each new book. Conflicts are resolved and new ones Read more...



Lullaby
by Amanda Hocking
"Fall under the spell and discover the world of Sirens on The Watersong Book 2: lullaby!"
Posted November 25, 2012

I had read Wake, the first book in the Watersong Series and although I didn't really love it that much, I still want to know what happens next to Gemma and Harper, and LULLABY provided a very nice second book. Gemma is now powerful, stronger and more Read more...



Whispers At Moonrise
by C.C. Hunter
"Filled with mystery, resolutions, more questions, love story, friendship, magic, and much, much more."
Posted November 4, 2012

WHISPERS AT MOONRISE is the sequel in C.C. Hunter's Shadow Falls that you shouldn't miss. Filled with mystery, resolutions, more questions, love story, friendship, creepiness, magic, werewolves, and chameleon, this book will leave you breathless and wanting for more; especially for those who follow the Read more...



Hunter's Season
by Thea Harrison
"This is pure romance amidst adventure and intrigue"
Posted October 21, 2012

I can't believe this is the last book in the arc of Elder's Race I'm very disappointed in myself that this is my first and last chance with this story, however I'm glad I enjoyed HUNTER'S SEASON. Like I said, I haven't Read more...



Shadow of the Wolf
by Dana Marie Bell
"a fun, sexy, magical, read, of two people who learned to love each other despite their differences"
Posted October 10, 2012

SHADOW OF THE WOLF is a modern story of a wizard Christopher Beckett who casts a spell to bring himself a mate. He also happens to be cursed as a werewolf due to his ancestor's misbehavior in jilting a witch. So, to grant the desire of the wolf form Read more...



Wake
by Amanda Hocking
"A new twist on Mermaid Lore that will Leave You Wanting More!"
Posted August 21, 2012

Cover: The cover really did it for me, plus this is Amanda Hocking's book--the best-selling author of the Trylle trilogy. WAKE is based on mermaid myth. Gemma and Harper are sisters who are totally opposite and yet complement each other. Harper is practical, straightforward, and a little Read more...



Abby Flores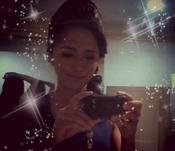 http://bookshelfconfessions.blogspot.com/
Features & Posts
No posts found.