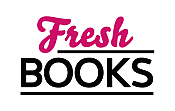 Your starred reads for December are here!
"Epic story of vampyres, spells, magic and wicca religion"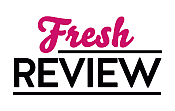 Reviewed by Abby Flores
Posted March 10, 2013

The cover of HIDDEN is pretty and creepy. I love the color, the symbols, I just thought it would be better if the model has curls like Zoey.
This series is probably the most-thought-of. It always gets better with each new book. Conflicts are resolved and new ones are given with just in the right timing. The story flowed gracefully in the pages. It didn't feel pushed. It just happens. From the moment I read the first words, I was into the House of Night world again. Even with the short amount of time, (this happens in less than a week) Cast manages to make it engaging. The story-weaving and the changing POV's are fantastic.
The characters, both new and old, have developed a lot. They sure are more matured now. Unlike some books, that mess your head with the numerous characters, this one makes you loved each of them, the heroes as well as the villains. Some die which makes you cry and choke the Casts and new ones arrive. The diversity, the different voices, powers, backstories and conflicts make the series very interesting.
I've always loved the House of Night books. But sometimes, I kind of hate why I loved it, Zoey's supposed to be the heroine, but she messes up..a...lot.. and she keeps on giving all the boys around her false hope. And I believe it was clearly stated from the previous books that she didn't really love Stark, but because of their bond, as warrior and priestess and of Heath's death, she's bonded into him, but does it really have to be intimately. I hate it when they do everything to keep Zoey, but only for Zoey, when Erin's turning to darkness, they just let her, in fact they replace her. (well, maybe they'll try to rescue her in the next book). Another, annoying fact, it seems all the boys in the book, not the ones that are taken, are drooling for Zoey, and sometimes, it's not just because of her curves, it's because of her tattoos and how powerful she become. I hate it, that you start to like Zoey's boyfriend, and then here comes the new boy that's better, more handsome, more interesting, and the authors will make the boyfriend crazy, jealous, possessive, irrational, etc. Plus, I should advise that we shouldn't take this book as fact, especially since I'm a Christian, I enjoyed reading it, but this doesn't mean I'm gonna believe in goddesses, spells, etc. This book should never influence what one believes.The cursing, I guess everyone does except Grandma Redbird and Nyx.
Sure, Hidden has flaws, but it did entertain me. It kept me reading and that should be enough for its high rating. You might not like it, or you'll like it but atleast you've read a review and been warned.
I loved the idea of vampires, sorry, vampyres lol, magic, goddesses, half-man/half-bird, fallen angel and the new Wicca religion. HIDDEN is fast-paced, page turning heartwarming, laughable, and heartbreaking, it's everything I want in a book..
This book is epic, like it'll make you think this could be a finale, and this is not, so what more's gonna happen? What more can the Casts gives us? I highly recommend this book, and I will be reading the books, no matter how many it'll take until I finish The House of Nigh' story.
WARNING for younger readers there are swear words in it and some scenes containing sexual references .
Learn more about Hidden
SUMMARY
In the must-read tenth installment of the #1 New York Times bestselling vampyre series by PC and Kristin Cast, Darkness won't stay hidden for long… "Move over Stephenie Meyer." –People

The House of Night series is an international phenomenon, reaching #1 on U.S., German, and UK bestseller lists, and remaining a fixture on the New York Times Children's Series bestseller list for more than 140 weeks and counting. With nearly 12 million copies in print, rights sold in thirty-eight countries to date, and relatable, addictive characters, this series is unstoppable. Now in Hidden, the tenth installment of the series, the stakes are higher than ever before.
Neferet's true nature has been revealed to the Vampyre High Council, so Zoey and the gang
might finally get some help in defending themselves and their beloved school against a gathering evil that grows stronger every day. And they'll need it, because Neferet's not going down without a fight. Chaos reigns at the House of Night.
---
What do you think about this review?
Comments
No comments posted.

Registered users may leave comments.
Log in or register now!