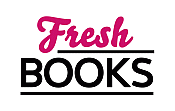 Hot Hot reads in August
P.C. Cast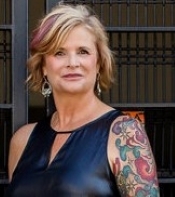 PC was born in the Midwest, and, after her tour in the USAF, she taught high school for 15 years before retiring to write full time. PC is a member of the Oklahoma Writers Hall of Fame. Her novels have been awarded the prestigious: Oklahoma Book Award, YALSA Quick Pick for Reluctant Readers, Romantic Times Reviewers' Choice Award, Booksellers' Best, and many, many more. Ms. Cast is an experienced teacher and talented speaker who lives in Oregon near her fabulous daughter, her adorable pack of dogs, her crazy Maine Coon, and a bunch of horses.
Log In to see more information about P.C. Cast
Log in or register now!
Series
House of Night | The Escaped | Tales of a New World
Books:
Into the Mist, July 2023
Trade Paperback
Into the Mist, July 2022
Hardcover / e-Book
Omens Bite, April 2022
Sisters of Salem #2
Hardcover / e-Book
Found, July 2021
House of Night Other World Series #4
Trade Size / e-Book
Spells Trouble, June 2021
Sisters of Salem #1
Hardcover / e-Book
Spells Trouble, March 2021
Sisters of Salem #1
Hardcover / e-Book
Forgotten, October 2020
The House of Night Otherworlds Series #3
Paperback / e-Book
Found, July 2020
House of Night Other Worlds #4
Hardcover / e-Book
The Dysasters, March 2020
Trade Size / e-Book
The Dysasters, March 2019
Hardcover / e-Book
Wind Rider, October 2018
Tales of a New World #3
Hardcover / e-Book
Sun Warrior, October 2017
Tales of a New World #2
Hardcover / e-Book
The Scent of Salt and Sand, October 2016
Escaped #2
Paperback / e-Book
Moon Chosen, October 2016
Tales of a New World
Hardcover / e-Book
Revealed, January 2015
Hardcover
Kalona\'s Fall, August 2014
Hardcover
Revealed, October 2013
House of Night #11
Hardcover / e-Book
Destined, May 2013
House of Night
Paperback / e-Book
Neferet's Curse, March 2013
House of Night Novella #3
Hardcover / e-Book
After Moonrise, November 2012
Paperback / e-Book
Hidden, October 2012
House of Night #10
Hardcover / e-Book
Awakened, June 2012
A House of Night Novel #8
Paperback / e-Book
Lenobia's Vow, February 2012
Hardcover / e-Book
Destined, November 2011
House of Night #9
Hardcover / e-Book
Burned, October 2011
House Of Night Novels
Paperback / e-Book
Dragon's Oath, July 2011
Hardcover
Goddess of Legend, December 2010
Goddess Summoning
Trade Size
Tempted, November 2010
Paperback
Burned, May 2010
House of Night #7
Hardcover
Brighid's Quest, March 2010
Paperback
Tempted, November 2009
House Of Night #6
Hardcover
Elphame's Choice, October 2009
Paperback
Time Raiders: The Avenger, October 2009
Mass Market Paperback
Time Raiders: The Avenger, October 2009
Paperback
Hunted, March 2009
House Of Night #5
Hardcover
Goddess of Spring, November 2008
Paperback
Untamed, October 2008
House Of Night #4
Paperback
Goddess Of The Sea, October 2008
Goddess Summoning #1
Paperback
Mysteria Lane, October 2008
Paperback
Warrior Rising, May 2008
Trade Size
Chosen, March 2008
House Of Night #3
Paperback
Divine by Blood, September 2007
Partholon
Trade Size
Betrayed, September 2007
House of Night #2
Paperback
Goddess of Love, June 2007
Trade Size
Marked, May 2007
House of Night #1
Paperback
Divine By Choice, December 2006
Paperback
Divine by Mistake, September 2006
Miniseries: Partholon
Paperback
Mysteria, June 2006
Paperback
Goddess of the Rose, February 2006
Goddess Summoning series
Paperback
Brighid's Quest, December 2005
Patholon series
Trade Size
Goddess of the Light, April 2005
Paperback