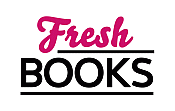 Fall into October Best Books
Thea Harrison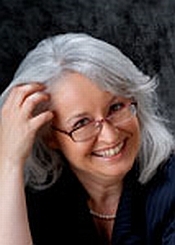 Photo Credit: Antonio Abadia Studio

Blogging at Fresh Fiction
Thea Harrison | A Recipe for Writing Fiction
March 19, 2012
Recently I had the privilege of being invited to speak at a local RWA chapter, the Black Diamonds in California.  Everyone was awesome, and we Read More...
Thea Harrison | How do you solve a problem like Pia?
May 8, 2011
Pia Giovanni is the heroine for my new book DRAGON BOUND, the first in the Read More...
Pseudonym: Amanda Carpenter.

Thea Harrison is the pen name for author Teddy Harrison. Thea has traveled extensively, having lived in England and explored Europe for several years. Now she resides in northern California. She wrote her first book, a romance, when she was nineteen and had sixteen romances published under the name Amanda Carpenter.
She took a break from writing to collect a couple of graduate degrees and a grown child. She experienced waitressing as a teenager, has worked as an activist for a non-profit consumer rights organization, has been a receptionist, an office manager, a penniless graduate student, a director of development and research, and a single mom. Her graduate degrees are in Philanthropic Studies and Library Information Science, but her first love has always been writing fiction.
She adores animals and currently resides with several small pets that have very large personalities.
Log In to see more information about Thea Harrison
Log in or register now!
Series
Elder Races | Moonshadow | Chronicles of Rhyacia
Books:
The Adversary, July 2021
(Novella of the Elder Races / Chronicles of Rhyacia Book #2
e-Book
The Unseen, July 2020
The Chronicles of Rhyacia #1
e-Book
American Witch, May 2019
e-Book
Lionheart, October 2018
Moonshadow #3
e-Book
Planet Dragos, May 2018
Elder Races
e-Book
Amid the Winter Snow, December 2017

e-Book
Spellbinder, July 2017
Moonshadow #2
e-Book
Moonshadow, December 2016
Moonshadow #1
e-Book
Shadow's End, December 2015
Elder Races #9
Paperback / e-Book
Midnight's Kiss, May 2015
Elder Races #8
Paperback / e-Book
Rage, October 2014
e-Book (reprint)
Night's Honor, September 2014
Elder Races #7
Paperback / e-Book
Peanut Goes to School, July 2014
Elder Races Novella
e-Book
The Winter King, July 2014
e-Book (reprint)
A Solitary Heart, June 2014
e-Book (reprint)
Pia Saves the Day, June 2014
Elder Races Novella
e-Book
Cry Wolf, May 2014
e-Book (reprint)
The Gift of Happiness, February 2014
e-Book (reprint)
Falling Light, February 2014
Paperback / e-Book
Dragos Takes a Holiday, November 2013
Elder Races Novella
e-Book
Kinked, November 2013
Elder Races #6
Mass Market Paperback / e-Book
The Wicked, July 2013
Elder Races Novella
Hardcover / e-Book
A Deeper Dimension, May 2013
e-Book (reprint)
Rising Darkness, April 2013
Paperback / e-Book
Lord's Fall, November 2012
Elder Races #5
Paperback / e-Book
Hunter's Season, October 2012
Elder Races Novella #4
e-Book
Devil's Gate, June 2012
Elder Races Novella #3
e-Book
Natural Evil, March 2012
Elder Races Novella #2
e-Book
Oracle's Moon, March 2012
Elder Races #3
Mass Market Paperback / e-Book
True Colors, December 2011
Elder Races Novella #1
Paperback / e-Book
Serpent's Kiss, October 2011
Elder Races #3
Paperback
Storm's Heart, August 2011
Elder Races #2
Paperback
Dragon Bound, May 2011
Elder Races #1
Mass Market Paperback / e-Book