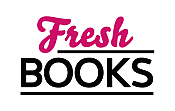 Sweet Romance + Thrilling Intrigue = February Best Reads
Reviews
Savage Nature
by Christine Feehan
"Savage Nature sizzles with the Bayou in the latest Feehan Leopard People Series"
Posted April 3, 2011

Saria Boudreaux stumbles upon a dead body in the swampy Bayou while taking wildlife photographs of an owl nest. Filled with fear and dread, Saria writes for help only to find her letter pinned with a knife to the bottom of her pirogue. Desperate, she prevails upon the local priest Read more...



Jace
by Sarah McCarty
"I loved the story and believe it to be one of her best in the series!"
Posted April 3, 2011

"Cowboy-turned-Vampire Jace Johnson loves werewolf Miri" sounds like an unlikely plot thread. Don't let that deter you from an extraordinarily exquisite paranormal love story! Jace falls in love with Miri in a forbidden marriage between species with centuries of hatred and mistrust between them. Our story opens Read more...



Red Glove
by Holly Black
"Curses and Mob Suspense make Red Glove a great read!"
Posted March 26, 2011

Cassel Sharpe lives in a world of curses and magic. He realizes he is not an ordinary high school kid when his memory is manipulated by his brothers. Turns out Cassel is the greatest curse worker in his new reality. Cassel is in love with Lila and cursed her into Read more...



Nemesis
by L.J. Martin
"Wild and Wooly- this Western has it all!"
Posted February 9, 2011

Martin's latest book is a classic tale of Western vengeance and redemption in the L'Amour or Zane Gray tradition! The story opens with McBain traveling to the dusty town of Nemesis to avenge the deaths of his only remaining family; his sister,two daughters and husband who were Read more...



To Tempt A Rake
by Cara Elliott
"Intrigue, murder, mystery and plenty of heat"
Posted January 30, 2011

Cara Elliot's follow-up to Sin with a Scoundrel and To Surrender to a Rogue, features heroine Katharine Kylie Woodbridge and "Rake" Comte Giovanni Marco Musto della Ghiradelli amidst romantic attraction and political intrigue. Kate lead a nomadic childhood as a pirate and cutpurse until Read more...



Seer Of Sevenwaters
by Juliet Marillier
"Dont miss Seer of Sevenwaters"
Posted January 30, 2011

As a big fan of the Bridei Trilogy, I was excited to read Marillier's new novel SEER OF SEVENWATERS, a sequel to Heir of Sevenwaters. Sibeal of Sevenwaters is the daughter of the Lord of Sevenwaters. A druid-in-training, she is tasked by her Uncle and Read more...



Heidi Gleason
Features & Posts
No posts found.
1 comment posted.

Re: Royal Blood (4:13pm September 5, 2010):

Love your work- keep up the
wonderful writing!
hg