"Travel back in time to experience the death of magic."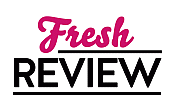 Reviewed by Nick Taraborrelli
Posted August 21, 2017

Thriller Arcane | Suspense Arcane | Science Fiction
Why did the use of magic or any reference to magic being practiced in the present tense just stop in the year 1851? Did a specific event in the history of our world trigger the demise of magic? Or could it have been the advent of a certain technology? These are the questions that form up the premise of THE RISE AND FALL OF D.O.D.O. by Neal Stephenson and co-author Nicole Galland. The aforementioned D.O.D.O. is a secret government organization that is charged with discovering why magic just disappeared as a real thing and became something more fictional or legendary. The main character Melisande Stokes is an expert in linguistics who is asked by Tristan Lyons, a leading member of D.O.D.O. to help translate ancient texts that he hopes will shed more light on the mystery of the total disappearance of magic. While completing their work, Melisande and Tristan develop a device that allows them to travel back in time. This device may be the key to perhaps finding the answers they seek and altering the events that occurred over 150 years ago with the hopes of keeping magic alive. The problem is when you interact with people and meddle in events from the past, it can have some very dire and catastrophic results for the present day. Consequently, in blindly seeking the answers to their questions, Melisande and Tristan may have opened a Pandora's Box that they wish they could slam shut.
Neal Stephenson has long been a favorite author of mine, so I am always going to read any new book written by him. When I found out that he co-authored THE RISE AND FALL OF D.O.D.O. with Nicole Galland, I was intrigued even more. I was not previously familiar with Nicole's work but soon discovered that she has contributed to the Mongoliad series which is a project of different authors that was started by Neal Stephenson. I have to say that I enjoyed this book immensely. It has all of the elements that I crave in a great read: a solid mystery, historical backdrop, time-travel, witchcraft, and thrilling action sequences. I found the references to witches and their history to be the most fascinating aspect of the story. We get a ton of info regarding the Salem Witch Trials as well as other events in history that involved witches and witchcraft. The time-travel part of the story also worked incredibly well for me. I liked the way the authors handled how manipulating and injecting yourself into the past can have some very real consequences for the present-day and future. That is where the story ultimately hooked me and had me turning pages frantically late into the evening hours. I wholeheartedly recommend THE RISE AND FALL OF D.O.D.O. to those who love historical fiction with a little dose of fantasy and alternate history. This book also made me want to pick up more of Nicole Galland's books and give them a try.
SUMMARY
From bestselling author Neal Stephenson and critically acclaimed historical and contemporary commercial novelist Nicole Galland comes a captivating and complex near- future thriller combining history, science, magic, mystery, intrigue, and adventure that questions the very foundations of the modern world.
When Melisande Stokes, an expert in linguistics and languages, accidently meets military intelligence operator Tristan Lyons in a hallway at Harvard University, it is the beginning of a chain of events that will alter their lives and human history itself. The young man from a shadowy government entity approaches Mel, a low-level faculty member, with an incredible offer. The only condition: she must sign a nondisclosure agreement in return for the rather large sum of money.
Tristan needs Mel to translate some very old documents, which, if authentic, are earth-shattering. They prove that magic actually existed and was practiced for centuries. But the arrival of the scientific revolution and the Age of Enlightenment weakened its power and endangered its practitioners. Magic stopped working altogether in 1851, at the time of the Great Exhibition at London's Crystal Palace—the world's fair celebrating the rise of industrial technology and commerce. Something about the modern world "jams" the "frequencies" used by magic, and it's up to Tristan to find out why.
And so the Department of Diachronic Operations—D.O.D.O. — gets cracking on its real mission: to develop a device that can bring magic back, and send Diachronic Operatives back in time to keep it alive . . . and meddle with a little history at the same time. But while Tristan and his expanding operation master the science and build the technology, they overlook the mercurial—and treacherous— nature of the human heart.
Written with the genius, complexity, and innovation that characterize all of Neal Stephenson's work and steeped with the down-to-earth warmth and humor of Nicole Galland's storytelling style, this exciting and vividly realized work of science fiction will make you believe in the impossible, and take you to places—and times—beyond imagining.
---
What do you think about this review?
Comments
No comments posted.

Registered users may leave comments.
Log in or register now!