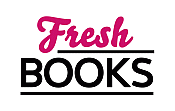 Cuddle up with a great read in November
Neal Stephenson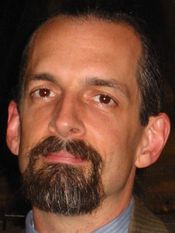 Neal Town Stephenson (born October 31, 1959) is an American writer, known for his speculative fiction works, which have been variously categorized science fiction, historical fiction, maximalism, cyberpunk, and postcyberpunk. Stephenson explores areas such as mathematics, cryptography, philosophy, currency, and the history of science. He also writes non-fiction articles about technology in publications such as Wired Magazine, and has worked part-time as an advisor for Blue Origin, a company (funded by Jeff Bezos) developing a manned sub-orbital launch system.
Born in Fort Meade, Maryland (home of the NSA and the National Cryptologic Museum) Stephenson came from a family comprising engineers and hard scientists he dubs "propeller heads". His father is a professor of electrical engineering whose father was a physics professor; his mother worked in a biochemistry laboratory, while her father was a biochemistry professor. Stephenson's family moved to Champaign-Urbana, Illinois in 1960 and then to Ames, Iowa in 1966 where he graduated from Ames High School in 1977. Stephenson furthered his studies at Boston University. He first specialized in physics, then switched to geography after he found that it would allow him to spend more time on the university mainframe. He graduated in 1981 with a B.A. in Geography and a minor in physics. Since 1984, Stephenson has lived mostly in the Pacific Northwest and currently resides in Seattle with his family.
Log In to see more information about Neal Stephenson
Log in or register now!
Series
Books:
Snow Crash, December 2022
Hardcover / e-Book
Termination Shock, November 2021
Hardcover / e-Book
Fall; or, Dodge in Hell, June 2019
Paperback / e-Book
The Rise and Fall of D.O.D.O., June 2017
Paperback / e-Book
Seveneves, May 2015
Hardcover / e-Book
The Mongoliad, March 2013
Paperback / e-Book
The Mongoliad: Book Two, October 2012
Paperback / e-Book
The Mongoliad, April 2012
Paperback / e-Book
Reamde, September 2011
Hardcover / e-Book
Anathem, October 2009
Paperback
Odalisque, March 2006
Mass Market Paperback
Quicksilver, February 2006
The Baroque Cycle #1
Mass Market Paperback (reprint)
King Of The Vagabonds, February 2006
Mass Market Paperback
Interface, June 2005
Paperback
The Cobweb, June 2005
Paperback
The Confusion, June 2005
The Baroque Cycle, Vol. 2
Paperback (reprint)
Cryptonomicon, November 2002
Mass Market Paperback
Snow Crash, May 2000
Paperback