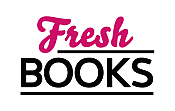 Grab your best read in March!
Nicole Galland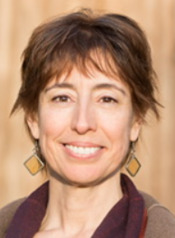 Nicole Galland's life has meandered as broadly as the Potomac River. She hails from Martha's Vineyard, off the coast of Massachusetts, and graduated with honors from Harvard University, where she spent most of her time doing theater and secretly penning unfinished novels, although she was officially getting a degree in Comparative Religion. After that, go figure. Moving to California, Nicole co-founded a theater company for teens that premiered at the Edinburgh Festival Fringe. She was awarded a full fellowship to pursue a PhD in Drama at UC Berkeley, where she showed great promise at pretentious performance art. Before academia could entirely seduce her, however, she withdrew from the program and split the next several years between the Bay Area and New York City, eking out a glamorous living in theater, writing, editing, and temp work. After winning an award for her screenplay The Winter Population, Nicole somewhat recklessly moved to Los Angeles, where she spent a few years as a starving screenwriter and learned how to play the banjo (quite badly). In April 2002, she rediscovered the unfinished outline to The Fool's Tale, which she'd begun while sitting in a boring lecture class at Harvard. She was about to delete it from her hard drive when she decided, just for fun, to see what would happen if she finished it instead. After a high concentration of serendipity, the book was completed in early 2003, by which time she'd fled LA to return to the Bay Area to write her second novel. The Fool's Tale was published to critical acclaim in early 2005, and Revenge of the Rose followed in 2006. After a year and a half as Literary Manager/Dramaturg for Berkeley Repertory Theatre, Nicole left the Bay Area and spent a while living largely out of a backpack, traversing the Mediterranean researching and drafting her third novel, Crossed: A Tale of the Fourth Crusade. Finally, after 20-odd years away, she moved back to Martha's Vineyard. She currently resides there with her husband, actor Billy Meleady, and her Portuguese Water Dog, Leuco. With actress Chelsea McCarthy, Nicole recently co-founded Shakespeare for the Masses, a semi-insane troupe pf actors who, with a single day of rehearsal, pull off gonzo script-in-hand performances of adapted Shakespeare plays. To their delight and bewilderment, they have developed a small cult following on Martha's Vineyard, and hope to subject the rest of the nation to their work in due time. In two and a half years, they have staged productions of 19 of the Bard's plays.
Interviews for Nicole Galland
Nicole Galland on Marriage, Pets, and STEPDOG
Stepdog
August 25, 2015
Log In to see more information about Nicole Galland
Log in or register now!
Series
Books:
Master of the Revels, March 2021
Hardcover / e-Book
The Rise and Fall of D.O.D.O., June 2017
Paperback / e-Book
Stepdog, August 2015
Paperback / e-Book
I, Iago, May 2012
Paperback / e-Book