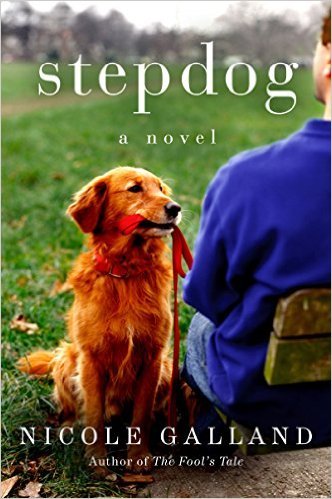 Purchase
William Morrow
August 2015
On Sale: August 4, 2015
Featuring: Rory O'Connor; Sara Renault
416 pages
ISBN: 0062369474
EAN: 9780062369475
Kindle: B00PFXIGMQ
Paperback / e-Book
Add to Wish List

What's the difference between puppy love and dogged devotion?
When Sara Renault fired Rory O'Connor from his part-time job at a Boston art museum, and in response, Rory—Irishman, actor, musician, reformed party-boy— impulsively leaned over and kissed her . . . she kissed him back. Now, as Rory's visa runs out on the cusp of his big Hollywood break, Sara insists that he marry her to get a green card. In a matter of weeks they've gone from being friendly work colleagues to a live-in couple, and it's all grand . . . except for Cody, Sara's beloved dog from her troubled previous relationship. Sara's overattachment to her dog is the only thing she and Rory fight about.
When Rory scores both his green card and the lead role in an upcoming TV pilot, he and Sara (and Cody) prepare to move to Los Angeles. But just before their departure, Cody is kidnapped —and it is entirely Rory's fault. Desperate to get back into Sara's good graces, Rory tracks Cody and the sociopathic dognapper to North Carolina. Can Rory rescue Cody and convince Sara that they belong together—with Cody—as a family? First they'll need to survive a madcap adventure that takes them through the heart of America.
Interviews for Stepdog
Nicole Galland on Marriage, Pets, and STEPDOG
Stepdog
August 25, 2015
Comments
1 comment posted.
Re: Stepdog

Your latest book sounds like quite the adventure!! I'm
really looking forward to reading it. I'm a big animal
lover, having owned both dogs and cats. It's funny that you
own a Portuguese Water Dog, because I've had a lot of
exposure to a certain Portuguese Water Dog, who is actually
an Alpha Dog!! When I had my dog, who was a Dalmatian mix,
she took it on, and tried to attack it. I had to keep them
apart, although my dog was raised to be lovable, and
everyone loved her. This dog also bit me a couple of times,
although not hard. She's high-energy, high-maintenance, yet
can be lovable when she wants to be. She's also a good
watch dog. I wish she was like your dog!! I happen to be
babysitting her with my Husband for the past few days, and
have to keep her away from my two cats, who she wants a
piece of!! This has been a trying time for all of us, and
we've been good to the dog, and spoiling her rotten. Our
dog passed away 4 years ago, and we've raised these kittens
since day one. They fell in our lap, and we needed some
life in our place. Anyway, I'm sorry for the long answer,
but I'm sure that your book is going to do well, and I'm
looking forward to reading it. I'm sure that it's really
not the breed, but the owner when it comes to all breeds of
dogs.
(Peggy Roberson 9:52am August 25, 2015)
Registered users may leave comments.
Log in or register now!