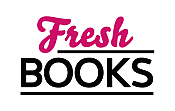 Explore new books in September
Reviews
Cities of Men
by William Jenson
"An interesting dystopian story grounded in gritty realism, depression, and loss."
Posted December 2, 2017

William Jensen's dystopian novel CITIES OF MEN is a dark and emotionally-charged tale about a mother who simply disappears and leaves her son and husband with only a cryptic note stating "good-bye, I've gone off on an adventure." Cooper, her 12-year-old son is devastated Read more...



The Cityborn
by Edward Willett
"A dystopian tower city where classes are dividied between levels from priveleged to poor."
Posted October 5, 2017

In a dystopian future world, a giant metal tower known as "The City" looms at the edge of a deep canyon. The City is a caste system divided into thirteen tiers, each of which houses a different class of the tower's inhabitants. The very bottom floor is made up Read more...



The Dinosaur Princess
by Victor Mil√°n
"Knights riding dinosaurs, what's not to like?"
Posted September 20, 2017

Paradise is a unique world where dinosaurs roam the land along with humans. It is a medieval fantasy type of existence in basically every way. Instead of riding dragons or other mythical creatures, the warriors of Paradise ride headlong into battle on the backs of Triceratopses and Tyrannosaurus Rexes. An Read more...



Arrowood
by Mick Finlay
"When Sherlock Holmes isn't available, there's always Arrowood."
Posted September 18, 2017

ARROWOOD by Mick Finlay follows in the long tradition of Sherlock Holmes spinoff fiction but with a distinctive twist. In Mick Finlay's version, the main character William Arrowood is sort of a flawed anti-Holmes. In fact, Arrowood detests Holmes and often laments the fact that he is overshadowed Read more...



The Rise and Fall of D.O.D.O.
by Neal Stephenson, Nicole Galland
"Travel back in time to experience the death of magic."
Posted August 21, 2017

Why did the use of magic or any reference to magic being practiced in the present tense just stop in the year 1851? Did a specific event in the history of our world trigger the demise of magic? Or could it have been the advent of a certain technology? These Read more...



The Last Magician
by Lisa Maxwell
"Time-travel fantasy through a magical dystopian Manhattan"
Posted August 14, 2017

THE LAST MAGICIAN by Lisa Maxwell centers in both modern- day and early 20th century Manhattan in a world that is heavily influenced by magic. Those who possess this magic are termed Mageus. The problem is there are fewer and fewer Mageus around and the ones who do exist are Read more...



Nick Taraborrelli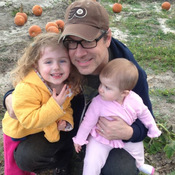 Book review contributor at Fresh Fiction. My favorite genres are Mystery, Historical-Fiction, and Fantasy/Science-Fiction. My wife and I got married on Halloween. We currently make our home in Southern New Jersey with our two precious daughters ages 6 and 3. I enjoy reading (obviously), travelling with my family, and cooking.
Features & Posts
No posts found.
No comments posted.