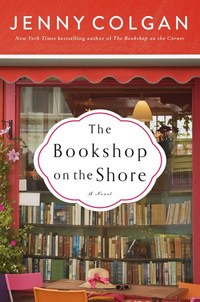 William Morrow Paperbacks
July 2019
On Sale: June 25, 2019
416 pages
ISBN: 0062850180
EAN: 9780062850188
Kindle: B07D6MWF2R
Paperback / e-Book
Add to Wish List

A grand baronial house on Loch Ness, a quirky small-town bookseller, and a single mom looking for a fresh start all come together in this witty and warm-hearted novel by New York Times bestselling author Jenny Colgan.
Desperate to escape from London, single mother Zoe wants to build a new life for herself and her four year old son Hari. She can barely afford the crammed studio apartment on a busy street where shouting football fans keep them awake all night. Hari's dad, Jaz, a charismatic but perpetually broke DJ, is no help at all. But his sister Surinder comes to Zoe's aid, hooking her up with a job as far away from the urban crush as possible: a bookshop on the banks of Loch Ness. And there's a second job to cover housing: Zoe will be an au pair for three children at a genuine castle in the Scottish Highlands.
But while Scotland is everything Zoe dreamed of—clear skies, brisk fresh air, blessed quiet—everything else is a bit of a mess. The Urquart family castle is grand, but crumbling, the childrens' single dad is a wreck, and the kids have been kicked out of school and left to their own devices. Lottie has her work cut out for her, and is determined to rise to the challenge, especially when she sees how happily Hari has taken to their new home.
With the help of Nina, the friendly local bookseller, Zoe begins to put down roots in the community. Are books, fresh air, and kindness enough to heal this broken family—and her own…?
Start Reading THE BOOKSHOP ON THE SHORE Now

Our Past Week of Fresh Picks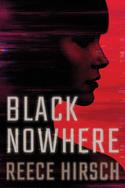 BLACK NOWHERE
by Reece Hirsch
Featured as Fresh Pick on February 24, 2020
Chasing a cybercriminal into the pitch-black heart of the Dark Web. Special Agent Lisa Tanchik is the best at taking down cybercriminals. So when Read More »

A cybercrime tale which ticks all the regular spy thriller boxes and pleases the geeks as well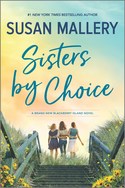 SISTERS BY CHOICE
by Susan Mallery
Featured as Fresh Pick on February 23, 2020
From the New York Times bestselling author of California Girls comes an all new original Blackberry Island novel told with Susan Mallery's trademark Read More »

Family is quite a challenge.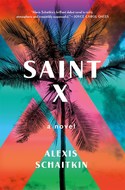 SAINT X
by Alexis Schaitkin
Featured as Fresh Pick on February 22, 2020
Hailed as a "marvel of a book" and "brilliant and unflinching," Alexis Schaitkin's stunning debut, Saint X, is a Read More »

Obsessive, suspenseful, and an extraordinary storyline you will not forget!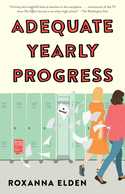 ADEQUATE YEARLY PROGRESS
by Roxanna Elden
Featured as Fresh Pick on February 21, 2020
A debut novel told with humor, intelligence, and heart, a "funny but insightful look at teachers in the workplace…reminiscent of the TV Read More »

Insightful satire about the educational system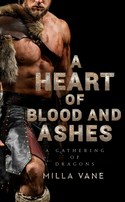 A HEART OF BLOOD AND ASHES
by Milla Vane
Featured as Fresh Pick on February 20, 2020
A generation past, the western realms were embroiled in endless war. Then the Destroyer came. From the blood and ashes he left behind, a tenuous Read More »

Barbarian brute teams up with brains and beauty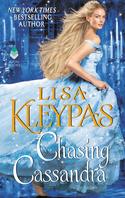 CHASING CASSANDRA
by Lisa Kleypas
Featured as Fresh Pick on February 19, 2020
Everything has a price . . . Railway magnate Tom Severin is wealthy and powerful enough to satisfy any desire as soon as it arises. Anything—or Read More »

CHASING CASSANDRA has a couple with an electric connection and superb storytelling!

Lisa Kleypas at her absolute best!!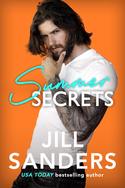 SUMMER SECRETS
by Jill Sanders
Featured as Fresh Pick on February 18, 2020
For Hannah Rodgers, running an adult summer camp with her four best friends is the ideal distraction from her controlling family. She's worked Read More »

A thrilling mix of mystery and romance!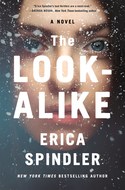 THE LOOK-ALIKE
by Erica Spindler
Featured as Fresh Pick on February 17, 2020
From Erica Spindler, the New York Times bestselling author of The Other Girl and Justice for Sara comes The Look-Alike, a thrilling psychological drama Read More »

Who was supposed to die--Sienna Scott or The Look-Alike