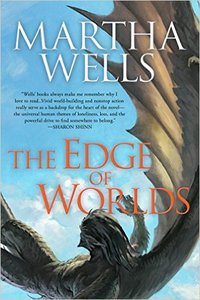 Books of the Raksura #4
Night Shade Books
April 2016
On Sale: April 5, 2016
ISBN: 1597808431
EAN: 9781597808439
Kindle: B01B6FJOOA
Paperback / e-Book
Add to Wish List

An expedition of groundlings from the Empire of Kish have traveled through the Three Worlds to the Indigo Cloud court of the Raksura, shape-shifting creatures of flight that live in large family groups. The groundlings have found a sealed ancient city at the edge of the shallow seas, near the deeps of the impassable Ocean. They believe it to be the last home of their ancestors and ask for help getting inside. But the Raksura fear it was built by their own distant ancestors, the Forerunners, and the last sealed Forerunner city they encountered was a prison for an unstoppable evil.
Prior to the groundlings' arrival, the Indigo Cloud court had been plagued by visions of a disaster that could destroy all the courts in the Reaches. Now, the court's mentors believe the ancient city is connected to the foretold danger. A small group of warriors, including consort Moon, an orphan new to the colony and the Raksura's idea of family, and sister queen Jade, agree to go with the groundling expedition to investigate. But the predatory Fell have found the city too, and in the race to keep the danger contained, the Raksura may be the ones who inadvertently release it.
The Edge of Worlds, from celebrated fantasy author Martha Wells, returns to the fascinating world of The Cloud Roads for the first book in a new series of strange lands, uncanny beings, dead cities, and ancient danger.
Start Reading THE EDGE OF WORLDS Now

Books of the Raksura

Our Past Week of Fresh Picks
BLOOD BOND
by Shannon K. Butcher
Featured as Fresh Pick on November 15, 2018
Justice has never known freedom. She woke up ten years ago, naked and alone with no memory of who or what she was. Since then Read More »

This battle must be one or he will lose his heart!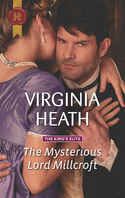 THE MYSTERIOUS LORD MILLCROFT
by Virginia Heath
Featured as Fresh Pick on November 14, 2018
Life as a duchess… Or something much more dangerous? Part of The King's Elite: constantly told her beauty and charm are all she has Read More »

Let yourself be swept away by this breathtaking romance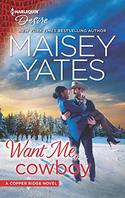 WANT ME, COWBOY
by Maisey Yates
Featured as Fresh Pick on November 13, 2018
Her rancher boss is looking for the perfect wife… and she wants the job! Poppy Sinclair kept her feelings for Isaiah Grayson secret for a Read More »

Love is the most elusive part of a relationship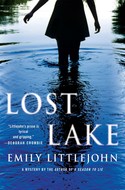 LOST LAKE
by Emily Littlejohn
Featured as Fresh Pick on November 12, 2018
An enthralling, atmospheric new novel from the author of acclaimed debut Inherit the Bones, featuring Colorado police officer Gemma Monroe. On a bright Saturday in Read More »

A young woman goes missing during a camping trip near a mysterious lake...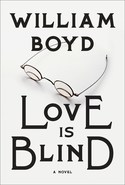 LOVE IS BLIND
by William Boyd
Featured as Fresh Pick on November 11, 2018
The Whitbread Award-winning author of A Good Man in Africa and the Costa Award-winning Restless now gives us a sweeping new novel that Read More »

The perfect historical romance to get lost in!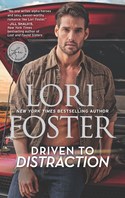 DRIVEN TO DISTRACTION
by Lori Foster
Featured as Fresh Pick on November 10, 2018
When desire gets this hot, you'd better buckle up… Mary Daniels doesn't let anything get in the way of her job acquiring rare Read More »

She is driving him to distraction and he loves it.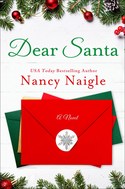 DEAR SANTA
by Nancy Naigle
Featured as Fresh Pick on November 9, 2018
Angela Carson wants nothing more than to be the third-generation to run her family's holiday store, Heart of Christmas, successfully. They've weathered Read More »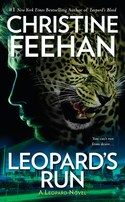 LEOPARD'S RUN
by Christine Feehan
Featured as Fresh Pick on November 8, 2018
He keeps his emotions on a tight leash, but she can see the desire burning in his eyes…Timur Amurov has one purpose in life Read More »

She is his calm so he must protect her...