#WhatsNewTuesday a holiday historical romance collection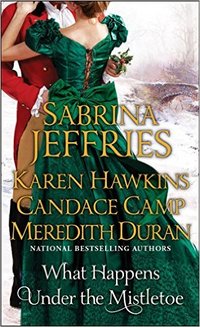 Pocket Books
November 2015
On Sale: October 27, 2015
ISBN: 1476786089
EAN: 9781476786087
Kindle: B00UDCI7KK
Paperback / e-Book
Add to Wish List

Stunned by the heat of an unexpected kiss on a cold winter's eve, two strangers from vastly different worlds turn hotheaded principles into burning passion in Sabrina Jeffries's delightful yuletide story, The Heiress and the Hothead.
In the snowy Scottish countryside, Karen Hawkins's rakish duke has an unforgettable holiday encounter in Twelve Kisses when the alluring lady he surprises under the mistletoe is not who he expected, but a long-lost love with a score to settle.
In By Any Other Name, Edinburgh is aglitter for Christmastime as Candace Camp sends a curious gentleman in hot pursuit of an intriguing lady in disguise—one who refuses to reveal her true identity, though she fears he has already stolen her heart with his kiss.
In Sweet Ruin, will the festive spirit of the season sweep Meredith Duran's feisty heroine beneath the mistletoe—and back into the arms of the dashing rogue whose carelessness soiled her reputation and sent her into exile in London?
In this all-new story collection sparkling with sexy charm and heartwarming wit, four beloved bestselling authors reveal the mix-ups and make-ups, the missed chances and golden opportunities that come but once a year.
Start Reading WHAT HAPPENS UNDER THE MISTLETOE Now

Our Past Week of Fresh Picks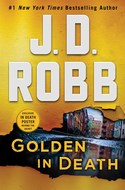 GOLDEN IN DEATH
by J.D. Robb
Featured as Fresh Pick on February 15, 2020
In the latest thriller in the #1 New York Times bestselling series, homicide detective Eve Dallas investigates a murder with a mysterious motive—and Read More »

Opening packages can be deadly....

I can't imagine my bookshelves without Eve and Roarke on them.

50 books and still going strong!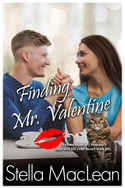 FINDING MR. VALENTINE
by Stella MacLean
Featured as Fresh Pick on February 14, 2020
Cookie Carmichael has spent her marriage being the perfect wife and mother, and taken her husband's philandering ways in stride to keep up Read More »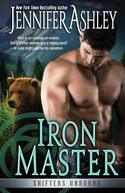 IRON MASTER
by Jennifer Ashley
Featured as Fresh Pick on February 13, 2020
Stuart Reid is an Iron Master—a Dark Fae with a rare ability to make iron do his bidding. Exiled by the High Fae Read More »

A terrific tale of magic and family with an epic love story!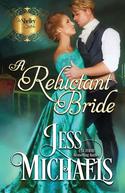 A RELUCTANT BRIDE
by Jess Michaels
Featured as Fresh Pick on February 12, 2020
When the Jasper Kincaid, the Earl of Harcourt, offered to marry one of the infamous Shelley triplets, he was doing it for the dowry to Read More »

A classic love story with enough surprises and adventure to make it irresistible!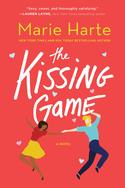 THE KISSING GAME
by Marie Harte
Featured as Fresh Pick on February 11, 2020
She's one kiss away from finding Mr. Right! Rena Jackson is ready. She's worked her tail off to open up her own hair Read More »

True to Harte's style, she keeps things light and enjoyable, infusing the book with light banter

A sublimely sexy tale of hearts, flowers, and a hot mechanic!
SEALED OFF
by Barbara Ross
Featured as Fresh Pick on February 10, 2020
Early October is "winding down" time in Busman's Harbor, Maine, but there's nothing relaxing about it for Julia Snowden Read More »

A mix of mysteries set in the past and present to entice and engage mystery fans!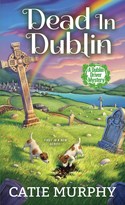 DEAD IN DUBLIN
by Catie Murphy
Featured as Fresh Pick on February 9, 2020
In Dublin's fair city, where the girls are so pretty, murder occurs at the feet of sweet Molly Malone . . . Ferrying tourists around Read More »

A Dublin limo driver turns amateur sleuth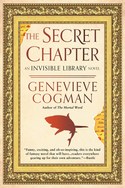 THE SECRET CHAPTER
by Genevieve Cogman
Featured as Fresh Pick on February 8, 2020
Time-travelling, dimension-jumping, Librarian-spy Irene and dragon-prince Kai will have to team up with an unlikely band of misfits to pull off Read More »

A darned good story where the Librarian is the heroine and books have power...